World's #1 finishing resource since 1989
No login needed: Chime right in
topic 1540
Epoxy adhesion to nickel plating
1998
Q. I am investigating a problem regarding a polyimide PCB debonding from a nickel plated Kovar carrier. All other things being equal, what is the preferred nickel plating process if epoxy adhesion is the primary concern? Am I wrong to assume that surface roughness and finish are far more important than concerns about electroless vs electrolytic processing?
Kevin Denning
- ITT Avionics
---
1998
A. Dear Kevin,
I suggest you should look for an additive free dull nickel plating process. I don't know if you're planning to outsource this but surface cleanliness will be crucial too. To check you can do plasma cleaning.
I'm absolutely not sure if electroless Nickel (Containing Boron or Phosphor) will behave better or worse. I think it's worth a try, as the bond mechanism of your epoxy is unknown to me and the combination of epoxy and surface really can make the big difference.
Success, I think an investigation in some more detail is inevitable.
Kind regards,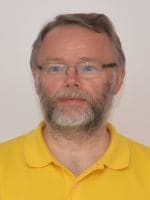 Harry van der Zanden
- Budapest, Hungary
---
---
Babbitt adhesion to nickel plating
June 18, 2014
Q. Dear readers.
I've decided to cast a lead base babbitt on a nickel electroplated bronze backing. But I don't know that is it possible to cast babbitt directly onto a nickel barrier or whether tinning process is required?
Thank you for attention.
Best regards
behzad babaie
- Tehran, Iran