World's #1 finishing resource since 1989
No login needed: Chime right in
topic 1531
What is phosphating?
1998
What is phosphating? I am completing a wastewater discharge permit for a Jobshop that paints metals and plastics. Prior to painting, the parts are dipped in a cleaning solution to remove oil and grease. This cleaning solution contains phosphates. Is this phosphating, or is phosphating a different coating procedure?
Robert Adams
---
1998
Dear Bob, phosphating is the process of providing a conversion coating for iron bearing metals and/or etching/activating for non-ferrous metals. When the metal comes in contact with the phosphate solution, a chemical reaction takes place (also called pickling). The phosphate coating is deposited. The topcoat will now have a better substrate profile in which to adhere to. Remember that aluminum does not accept a conversion coat unless phosphate chrome is used. The aluminum will still receive an etch that will accept good adhesion.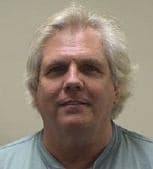 Bob Utech
Benson, Minnesota

A Guide to High Performance Powder Coating
by
Bob Utech
[affil. link to Amazon]
---
1998
Dear Sir:
Many heavy duty cleaners contain phosphates as part of their makeup. You need to determine if the job shop is just degreasing the part or actually applying a phosphate coating.
Phosphate cleaners are typically alkaline, phosphate conversion coatings are typically acidic.
Finally, it is possible to apply a phosphate conversion coating (zinc or iron) to aluminum.
Edward Koneczny
- Birmingham, Michigan
---
1999
please tell me in detail about accelerators used during phosphating as a paint base; also tell me about the post treatments regarding the phosphating process.
abhijeet.p.bapat
---
2000
I am a chemist from pakistan. I need some know how about metal pre-treatment system. Is there any gentleman who gives me information about alkaline cleaners, pickling solutions, phosphating chemicals. God bless you.
syed Iqbal Saleem
- pakistan
---
2000
Hello, Mr. Bapat. Hello, Mr. Saleem,
There are entire shelves and even aisles in technical libraries which attempt to answer your questions, so it is hard to recommend just a single book, but Samuel Spring's "Preparation of Metal for Painting" [affil. link to book on Amazon is a book that I can recommend.; or try "Phosphating of Metals" [affil. link to book on Amazon, ... on AbeBooks -->] by Rausch & Rauch. or "Phosphating & Metal Pretreatment" [affil. link to book on Amazon] by Freeman. Good luck.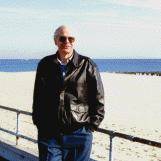 Ted Mooney, P.E.
Striving to live Aloha
finishing.com - Pine Beach, New Jersey
---
September 22, 2011
What is the difference between phosphate cleaner and phosphate conversion?
harish mehra
employee - delhi, India
---
September 22, 2011
Hi, Harish. Phosphates, such as trisodium phosphate, are sometimes used as detergents to assist cleaning. But phosphate conversion coating, sometimes called phosphatization, is a pretreatment process for metal which improves its corrosion resistance and provides a good base for the adhesion of paints or absorption of oils. If you can provide some context rather than an abstract question, we can probably assist in more detail. Thanks.
Regards,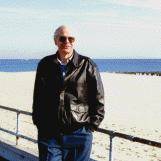 Ted Mooney, P.E.
Striving to live Aloha
finishing.com - Pine Beach, New Jersey