World's #1 finishing resource since 1989
No login needed: Chime right in
topic 1530
Silver Plating for Galling Resistance
1998
We are interested in using silver plating on the ID of a bearing race (52100 steel) to prevent galling during removal from a 410 stainless steel rotor. I would like to know the minimum amount of silver plate necessary to provide galling resistance. We are maintaining very close tolerance shrink fits such that too much silver plate will affect the shrink fit load. If possible, I would like to use 0.0001 inch or less of silver. Is this enough?
Doug Boyer
---
1998
I would think that the thickness of the silver plating needed to prevent galling would be a function of the surface finish of the components. The reason that the silver plating will help to prevent galling is that it will keep the two ferrous alloys from coming into direct contact. I would expect the best resistance to galling will be obtained when the plating thickness exceeds combined surface roughness of the mating components.
(Galling is a wear mechanism that results from the mechanical welding of two contacting surfaces. Galling is the worst when the two contacting metals have similar compositions and structures.)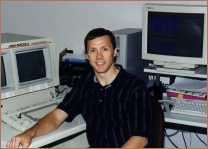 Larry Hanke
Minneapolis, Minnesota
---
1998
On hot section turbine fasteners we use at least 0.0002" , your problem might be solved by using that little plating , but it sounds like a classic case of metal incompatibility to me . Thats what happens when design engineers forget that Nickel and Nickel alloys cold-weld to one another .
Dave Brackenridge
aerospace plating - Germiston, South Africa