World's #1 finishing resource since 1989
No login needed: Chime right in
topic 1522
Basic definitions of galvanizing and powder coating
1998
I am a civil engineer working with landscape architects on the design of a park. We need to indicate a finish for ornamental metals, but no one seems to be clear on the differences between powder coating and galvanization. One guy says powder coating is a form of galvanization.
What are powder coating and galvanization? What does HOT DIPPED indicate with galvanization? What are the relative merits of each? Would one want to powder coat AND galvanize, or is that redundant?
Paul Going
---
1998
To me, galvanize has always meant immersion in molten zinc. In the last few years, the term electrogalvanize has become popular and means zinc electroplated.
Powder coating is a wonderful painting process. It can be formulated to do just about anything.You will find it on most refrigerators, freezers and etc. Make sure you specify that it is for outside use and must be UV light resistant. The powder is sprayed onto a properly prepped part and is then run thru an oven where it sort of melts. It is like applying a thin layer of that type of plastic on the part.
Powder over galvanize will obviously cost more because of the double process. Galvanize will help protect the parts if the paint is scratched. Galvanize is more tricky to prep for coating than plain steel, so use someone that has a track record of powder on galvanize and will give a guarantee of his product.
You will want to repaint sometime in the future, so ask what type of paint is suitable for touchup or complete repainting and if it requires any special preparation. Repowdercoating would probably be out of the question due to disassembly.
James Watts
- Navarre, Florida
---
1998
Paul, Powdercoating and galvanizing are not the same. Galvanizing is a metallic coating that is applied to the substrate.(Hot dipping). Galvanizing in itself does a very good job of protecting a underlying metal from prematurely rusting. Powdercoating itself is made from plastic resin. So ideally, you could paint the powder over the galvanized substrate and have a superb lasting finish yet be cosmetically pleasing to the eye. Be aware that the galvanized process will probably telegraph through to the topcoat and be visible, so try a piece first to see if you can live with it. Also, if you are going to pretreat the substrate, be careful because galvanized materials tend to soften in the pretreatment atmosphere. If this ornamental metalwork sits outside or the sun can radiate onto it, you should use a good UV protection powder such as TGIC or urethane powder.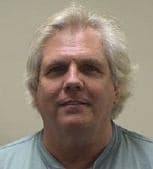 Bob Utech
Benson, Minnesota

A Guide to High Performance Powder Coating
by
Bob Utech
[affil. link to Amazon]
---
1998
Obviously the difference between powder coating and galvanizing was well clarified. I just like to add that the benefit of a thermoplastic powder coat is the variety of colors and finishes that can be chosen from. Galvanizing being an excellent corrosion protection method does not give you any decorative options, which I believe you would be interested in. Besides, there are new powder technologies on the market that offer both, superior corrosion protection in form of powder primers, as well the wide variety of color topcoats.
Thomas F. Gratz
St. Charles, Illinois
---
1999

Hi guys, I am looking some info relevant to your discussion. I hope someone will be able to help me. I need information regarding creating a copies from metal surface by using galvanisation. If you can address me to some info source it will be just great. Thank you.

Alex Sapon

---

I've never heard of doing that by hot dip galvanizing, Alex, but we could be having a language difficulty here. "Electroforming" is a very well developed process for duplicating items via copper, nickel, or gold plating a mandrel. Could that be what you are referring to?




Ted Mooney, P.E.




Striving to live Aloha




finishing.com - Pine Beach, New Jersey




---
2001
Hello gentlemen,
I'm looking for some technical information on comparing hot dip galvanizing and galvanizing....can you suggest any good sites?
Lisa Marie Peacey
- Vancouver, Canada
---
August 5, 2015
A. Galvanizing association
Danielle Creswell
- united kingdom
---
2003
I have painted a lot of galvanized steel in the past. The cheapest way I have found to prep the surface prior to painting is to wipe down the surface with vinegar. Sometimes the crystalline Zinc structures on the surface of the steel were still visible after the primer and first coat of paint were applied. They soon faded after a second coat of paint.
Good Luck,
Brian Sutton
- Las Vegas, Nevada
---
Duplex Systems: Painting Over Hot-Dip Galvanized Steel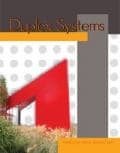 (free download from AGA)
May 29, 2009
Lisa: To most of us in the industry, galvanizing IS hot-dip galvanizing, i.e., dipping the article into molten zinc. I think the biggest advantage of hot-dipping is that the coatings are much thicker and therefore more corrosion resistant than what is practical with zinc electroplating.
As James Watts notes, these days some people are calling zinc electroplating "electrogalvanization". I personally find this unnecessary and obfuscatory -- and I wouldn't doubt that the term was coined by some zinc plating salesperson trying to ride the coattails of the thicker and more corrosion resistant hot-dip galvanizing :-)
Paul: Yes, things can be galvanized and then powder coated for the ultimate in both appearance and corrosion resistance. This is called a duplex system.
Regards,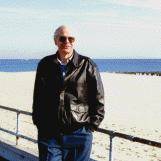 Ted Mooney, P.E.
Striving to live Aloha
finishing.com - Pine Beach, New Jersey