World's #1 finishing resource since 1989
No login needed: Chime right in
topic 1521
Spot passivation of stainless steel
1998
We have a relatively large welded stainless structure in part of our product. The stainless rusts after exposure to the weather. The material is brushed, but not passivated. Is there a material that can be used as a wipe to remove the iron from the surface, or is tank passivation required?
Randall Guest
---
1998
By brushing, I assume that you are talking about a rotary wheel. Many of these are high strength steel. The ones that say they are 410 SS will cause the finest SS to rust in a salt spray cabinet and no amount of passivation will make it pass the salt spray test.
If it is 304, it should not rust if you use sanding rather than brushing. Consider using 316 SS. It has better corrosion resistance. If you are using 400 series, I would not give you any better than a 50-50 chance of passivation preventing rust.
There is a possibility that the SS is in contact with a metal that forms a battery of dissimilar metals with the SS being anodic.
Electropolish may be required if passivation does not work.
I have never done it, but I think that brush passivation is possible, but this is extremely labor intensive on a large part.
You might want to consider plating before assembly or painting after sub assembly.
James Watts
- Navarre, Florida
---
1998
Arcal chemical sells a gel passivation that is easily brushed on and fairly fast acting in removing ferrous reside. I think it's called TK666. The company is located in MD.
Peggy Bernath
---
1998
Hi Randall,
There's a company called Stellar Solutions [a finishing.com supporting advertiser] that sells a spray Citric Acid passivation solution.
Mike Horton
- Enequist Chemical Co., Inc.
---
1998
I have a problem . I want to improve quality of 304ss as good as 316ss or 316Lss . In the presence I use various chemical compounds; nitric acid , tannic acid , citric acid . etc and polishing method . I polish my sample and put it at atmosphere on 24 hours and test passive film with potentiodynamic as same as that sample with immerse in vary chemical compound. I want to know how to good method. Please tell me. Thank you for your help.
vepulanont klatnatee
- kmitnb
---
You do have a problem, Vepulanot. Sorry! Because 304SS is not 316SS and unfortunately it cannot be treated to allow it to offer equivalent corrosion resistance.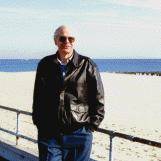 Ted Mooney, P.E.
Striving to live Aloha
finishing.com - Pine Beach, New Jersey
---
1998
Dear Mr Guest ,
Although your problem would be best solved by Tank processes ,not being given its size I have assumed it to be quite large , if this is the case I would highly recommend "brush electropolishing"
You will get the same results from a "Brush Electropolishing" job as a "tank Electropolishing" job . I suggest you contact Sifco who can be of assistance to you .
regards

John Tenison - Woods
- Victoria Australia
---
1999
BONJOUR,
JE VOUS PRIE DE BIEN VOULOIR M'ADRESSER UNE DOCUMENTATION TECHNIQUE DETAILLEE SUR LA method UTILISEE POUR LE VIEILLISSEMENT DES MEDAILLES EN BRONZE, LAITON ET SUR LES REVETEMENTS EN ARGENT AINSI QUE LA TECHNIQUE MISE EN JEU POUR OBTENIR LE DEGRADE.
SALUTATION DISTINGUEES.
MEKSSOUD KARIM
- BANK OF ALGERIA
---
1999
where would be the best place to look for information concerning field passivation of 300 series stainless steel in a chemical processing vessel (specifically urea production). We have concerns for chlorides and for pitting corrosion, including stagnant solution within pits. There have been rules that prohibit carbon steel tools and items in the vessel because of contamination. In the urea process, we are told that carbon steel contamination increases the corrosivity of the process. this part of the process involves carbon dioxide and ammonia at high pressure. I get the impression from various literature sources that nitric acid at 130F is frequently used facilitate the generation of chromium oxide, but that it is slow.
Dave Gray
- Augusta Service Co.