World's #1 finishing resource since 1989
No login needed: Chime right in
topic 1516
Chemical deburring of titanium
1998
I am a mfg eng. working on developing a chemical deburring method for titanium. I am interested in any references or articles relevant to this subject. I would also appreciate any chemical formulations that would warrant investigation.
Matt Adams
---
1998
Dear Matt:
If you can vibratory finish your part, REM Chemicals out of Southington, CT. offer a very good physicochemical process for deburring/refining Titanium components such as jet engine airfoils and surgical implants.
Good Luck,
Bill
Bill Boatright
---
1998
Look on page 627 of Modern Electroplating edited by Lowenheim, for a one sentence entry on electropolishing Ti. A rather nasty mixture. You will need an excellent exhaust system for a lab or pilot plant testing.
James Watts
- Navarre, Florida
---
1998
Hi, Matt:
I believe we have done some previous work together on your electropolishing unit. Please talk to me before you consider using Lowenheim's formulation!
Thanks and best regards,
Ed Bayha
Metal Coating Process Corporation - Charlotte, North Carolina
---
2001
There is another proprietary method that uses salty solutions to electropolish titanium.
Anna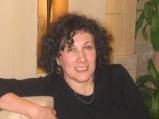 Anna Berkovich
Russamer Lab

Pittsburgh, Pennsylvania