World's #1 finishing resource since 1989
No login needed: Chime right in
topic 1506
HOW TO DEPOSIT BORON?
1998
I need to find a way of depositing thin (some micrometers) layers of BORON in some metal.
I am open to any suggestion, even in a commercial basis (electroplating, vacuum plating, etc.), but of course I would prefer to learn how to do it myself.
The metal where I should deposit the Boron film can be any one.
Francisco J. C. Alves,
physicist
University Hospital Copenhagen
---
1998
I do not think that pure boron exists in the nature. It forms a compound very quickly.
Mandar.
Mandar Sunthankar
- Fort Collins, Colorado
---
1998
Best bet is to contact a semiconductor processing website and determine how they apply Boron and other elements for the purpose of doping their semiconductor materials up to the concentrations required for the precise semiconductor electrical function necessary for the device being processed. Boron is not an element that is electroplated as thermodynamics prevent this, but it can be processed by other well understood methods like those used to cut die.
Regards,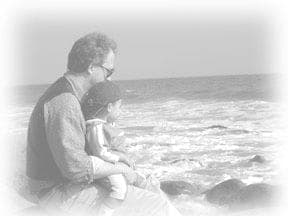 Dave Kinghorn
Chemical Engineer
SUNNYvale, California
---
1998
In reference to the letter above from Dave: There are three ways semiconductors are doped with boron: Passing hydrogen bromide vapors over hot (>900 C) Si wafers; passing biborane gas over hot wafers the same way; or implanting boron separated from diborane in an ion implanter. The first two methods reduce boron on the silicon surface.
Mandar.
Mandar Sunthankar
- Fort Collins, Colorado
---
1998
Boron can be deposited by CVD methods but the temperature of application has to be high. The only cold method I know of is by electron beam evaporation. The problem is that boron oxidizes readily. If you can stand a thin layer of boron oxide on your part and aren't heating it to high temps (thus increasing oxidation), then a boron layer might be possible.
You may want to try the Plasma Engineering Research Lab, in the department of Mechanical Engineering at Colorado State University. They have an ion implanter that extracts a high current boron beam. The plasma is created by vaporizing solid boron and ionizing it. They could deposit a boron film by leaving the extraction grids off and letting it evaporate onto your substrate. The source is made of graphite so you will probably get a little carbon in your boron layer but if you can handle that give them a call.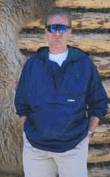 John Davis
- Berthoud, Colorado, USA
---
1998
Boron is routinely chemically vapor deposited from precursors like diborain (B2H6). It is often deposited on fine tungsten wires to give boron fibers for making lightweightsites. It is also easily e-beam evaporated or RF sputter deposited.
Donald M. Mattox
Society of Vacuum Coaters
Albuquerque, New Mexico
Ed. note: Mr. Mattox is
the author of -->
---
2000
I think you can deposit boron on almost any metal surface by sputtering proccess. The problem, is to get the circular targets. The process can be done into a PVD machine at about 500 C.. The substrate can be damaged at that temp.
Manuel Santisteban
metal finishing shop - Mexico City D.F., Mexico
---
2001
It is possible to deposit a layer of pure Boron onto a metal surface via ICPS (Inert Chamber Plasma Spray), although minimum thickness would be in the 1-3 mils range. However, this can be done while keeping the substrate relatively cool, 200 °C or less, depending on the size and heat capacity of the substrate.
Heath Phillips
- Dayton, Ohio