World's #1 finishing resource since 1989
No login needed: Chime right in
topic 1500a
Discrepancies in Rockwell hardness readings
1999
We have been encountering discrepancies in Hardness readings in "C" scale between our digital tester and the digital testers used by our supplier..diff. of one or two points in every lots inconsistently. Supplier uses a diff. std. block than we do for calibrating their machine..Is there a new Universal standard block that is supposed to be the New Industry Standard used by all parties.
I will appreciate any input. Thanks.
Shoaib Zaman
---
1999
There will not be a universal block, but both you and your vendor can buy a certified standard from the same vendor of standards.
It sounds to me like one or both of you are using a worn out or overused standard or the part is of a unique shape or size where the operator is effecting the outcome.
It could be a little off at both places rather than off at only one of your places.
James Watts
Florida
---
1999
With respect to the comments on hardness testing, most of those so far are true and useful with one exception. There is now a NIST 'Standard Reference Material' for some of the Rockwell scales. Please check out http://ois.nist.gov/srmcatalog.
However, the situation can probably be addressed more simply by having a calibration service (the same one) check both your machine and your supplier. This should be done at least to set an agreement between you, and perhaps periodically. Whether a machine is digital or not, does not affect the precision or accuracy of the results of course. It mainly allows all those reading results to get the same answer on any indentation. NIST's material has a somewhat better statement of what its internal variability is. They have also done a lot of work updating the standardization of the indenters using new technology to measure angle, radius, etc. The next step will be getting international agreement on the hardness scales.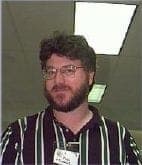 Paul Tibbals, P.E.
gas & electric
San Ramon, California, USA
(My opinions are not related to nor a statement of my employer's)
---
1999
I guess I just really have a problem with Rockwell testers, that traditionally prove to be out of a range that is comfortable to my customers. Gauge R&R's have never been able to show a Rockwell tester repeatable. I have also tried, as someone here mentioned, to correlate between testers with no success. I began to notice a trend though that I never realized I was even into, I was translating my customers spec's, which were always in Brinell units, to my Rockwell readings. Feeling frustrated with having to always send my samples out to an A2LA accredited lab for analysis, I finally purchased a good Brinell tester and all of the residual equipment. I have found this to be the answer to all of my problems. Readings are more accurate, my time is not spent converting, and I really have shown to instrument to be stable and compatible to any other tester like it. The number one asset is that my customers are happy and that is priceless. I'd think about it if I were you.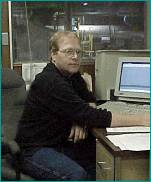 R. Fuoss
- Champaign Illinois
---
1999
Someone correct me if I am wrong. A Brinell hardness is a "micro hardness" while a Rockwell is a "hardness" (read macrohardness). They are not interchangeable or truly convertible. Rockwell are very repeatable for their intended use. Plating or thin carburization is not an applicable use. For that you go to a microhardness tester.
James Watts
- Navarre, Florida
---
---
How does substrate hardness affect plating process?
1999
Can anyone describe to me how rockwell hardness affects the plate process, in layman's terms.This may solve some of our problems we are having with parts being induction treated to a rockwell of 80. I'm not an engineer or consultant. Thanks for any information.
James D. Browning
Oxford, mississippi