Not a lecture hall but a roundtable with a seat for you!
60,000 topics spanning 36 years. Education, Aloha, & Fun
topic 14813
Problems with Kesternich test and Zn/Ni alloy finishing
A discussion started in 1996 and continuing through 2020
Adding your Q. / A. or Comment will restore it to the Current Topics page
1996
Q. I would like to know if there has been any sulfur dioxide exposure (Kesternich test) testing done on alkaline zinc-nickel or CorroBan (Boeing) zinc-nickel (minimum 8 µm thick) electrodeposited coatings and hot dip galvanized coatings. We have parts that are galvanized, machined, and zinc-nickel plated to protect the machined areas. I know from extensive testing that, generally, parts that are galvanized and alkaline zinc-nickel plated have poor salt fog resistance compared to parts that are just plated over the plain steel or are chloride zinc plated (5 to 8 µm thick) followed by zinc-nickel. I've since become aware that, individually, both zinc and nickel are somewhat sensitive to sulfur corrosion. Up until this point, I was hoping to eliminate the galvanizing step and just go with the plating. I was wondering if the zinc-nickel alloy deposit with a yellow iridescent chromate would fare better in a sulfur atmosphere. Our parts are used in products that sit out in the field for 20 years or more. Our products see just about every type of atmospheric exposure there is; marine, rural, petroleum refining, heavy industrial, pulp and paper, etc. Any help or suggestions you can give me would be greatly appreciated.
Craig Whittle
---
1996
A. Hi, Craig.
Ed Budman [Bensalem, PA] of Dipsol-Gumm makes a circuit of presentations about alkaline zinc-nickel plating and its corrosion resistance. He is a true expert on it and I'll bet he has some data on sulfur-dioxide accelerated testing.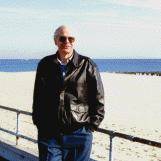 Ted Mooney, P.E.
finishing.com - Pine Beach, New Jersey
Striving to live Aloha
----
Ed. note: Sorry, Ed Budman has passed away since the time of this posting.
---
1996

Thanks for the feedback Ted. I'm following up on your suggestions.
Craig Whittle
[returning]
---
---
2002
Q. Nowadays we are not able to pass 2 cycles in Kesternich test with a finish of alloy Zn/Ni of 12-15% of alloy to a thickness of 8 microns with yellow passivation, even if the pieces receive a seal after chromating. But in salt spray testing, the same pieces easily exceed 800 hours to red corrosion.
Can someone advise me on this problem.

Miguel Angel Martín
surface finishing shop
Madrid, Spain
---
2002
A. My first suggestion is to put your parts in another test corrosion test chamber and see if your results are similar. My suggestion is to be sure your chromate film has sat at least 24 hours before corrosion testing, and that the parts haven't been handled.
Good Luck!
Karl Weyermann
- Lebanon, Kentucky, USA
---
2002
Q. Karl:
The results are similar in other corrosion chambers. Also, we always waited for 24 hours before doing any test of corrosion. I think that the problem is the bad general behavior of Zn/Ni to this type of test.

Miguel Angel Martín
surface finishing shop
Madrid, Spain
---
2002
A. My third and fourth suggestions are to increase the plating thickness to improve corrosion and/or increase chromate exposure time. Also, I would take a look at basic water quality. Make-up water with significant amounts of sulfites and other unwanted materials can cause early corrosion failure.
Karl Weyermann
- Lebanon, Kentucky, USA
---
2002
Q. I bring you more difficulty Karl: The tests are similar with 25 microns of thickness, and passivation time greatly increased. The washing water is distilled.
A greeting, and thanks for your interest.

Miguel Angel Martín
surface finishing shop
Madrid, Spain
---
2002
A. Here are a few more places to check out. Too high drying temperature or too long drying time will cause the chromate film to have less corrosion protection. Also metallic contamination of chromate solution or poor solution agitation can reduce the quality of your chromate film. Lastly, the roughness of your zinc deposit could be a factor.
Hope this helps and good luck.
Karl Weyermann
- Lebanon, Kentucky
---
---
March 13, 2020
Q. Hello,
I have the same problem, with ZnNi (12-15% Ni) parts that must pass 2 cycles of Sulfur dioxide corrosion resistance and are failing. We tried increasing the thickness, Cr3 passivate, and a sealant, and there is no significant improvement.
Did anyone find a solution to this problem ?
Daniel Sarba
Plating - Oradea, Romania
---
March 13, 2020
A. The only way to get more Kesternich cycles is to increase the deposit thickness. Trivalent passivates (which generate hexavalent chromium to improve corrosion resistance) don't help at all in the Kesternich test because the hex chrome gets reduced to trivalent by the sulfur dioxide.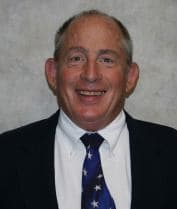 Tom Rochester
Plating Systems & Technologies, Inc.

Jackson, Michigan, USA
---
---
June 12, 2020
Q. Dear all,

we have some problems to pass Kesternich test (24h) on crimped fittings (brake system) coated with ZnNi (Cr3+ and Co free colorless passivation) 12-15% Ni / 10 microns with inorganic sealer. See picture attached.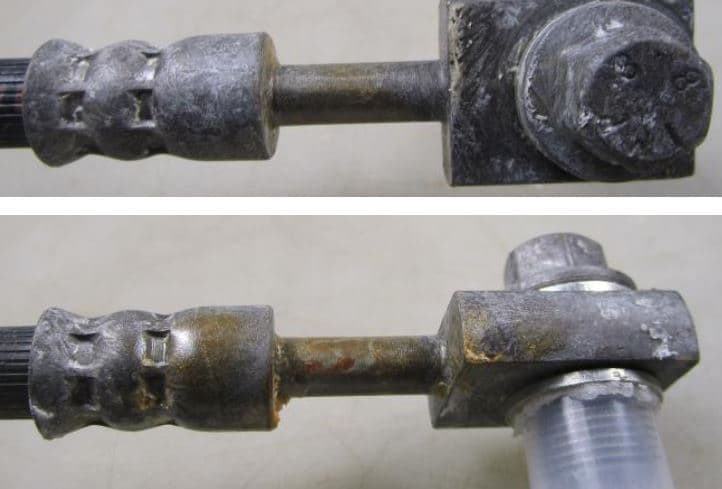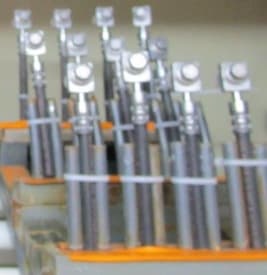 What is your experience about this issue?
Alessandro Mondin
- Olginate, Lecco, Italy