Serious Education ... plus the most fun you can have in metal finishing.
Differences between 316 and 316L stainless steel
(2002)
Q. What are the differences between 316 and 316L, as it seems that there are some differences. Would 316L be any much difference to corrosion resistance than 316?
Richard Ashley
- Singapore
---
(2002)
A. Richard,
316L has lower carbon allowed. It will be less susceptible to sensitization, a condition caused when carbon combines with chromium around the grain boundaries, thereby depleting the grain boundary areas of chromium. That would make the grain boundary areas less corrosion resistant. Sensitization occurs with heating into the 800 °F to 1300 °F region, so it's a welding or annealing problem.
The 316L will also be softer than straight 316, again due to the lower carbon.
Good luck!

Lee Gearhart
metallurgist
---
(2002)
A. The difference between 316 and 316L is the amount of carbon that is in the material.
316 has .08 Max carbon content while 316L has a .03 Max carbon content.
I am not aware that there is a significant difference in the corrosion resistance of one over the other. The primary reason for using an L grade of stainless steel is that this will reduce the tendency of the material to crack after welding.
If you use a stainless steel with a high carbon content the welds may crack spontaneously as they cool down from the welding. This type of cracking is known as "hot brittleness".
In short, if the item you are fabricating will be welded then use an L grade material. If it is not then it does not matter.
I hope this helps you.
John Holroyd
- Elkhorn, Wisconsin
---
(2002)
A. 316 and 316L differ only by the amount on carbon in them. As I understand it, 316 L has lower carbon such that when welded the chromium carbide that forms does not deplete the chromium to the point where the corrosion of the stainless is deleteriously impacted. This effect, known as chromium depletion, shows itself in most plating shops where 316 welded tanks are used. The welded corners typically rust whereas the bulk of the exposed stainless is untouched. 316 has a carbon content of 0.08% Max whereas 316L is 0.03% Max.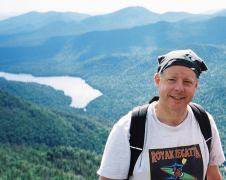 Milt Stevenson, Jr.
Syracuse, New York
---
(2002)
A. The main difference is the lower carbon content, 316 being 0.030, 316L being as low as 0.016. Other elements are also somewhat lower,such as sulfur, phosphorus and copper. The 316L is more ductile when annealed, and is markedly more corrosion resistant, especially after welding. 316L is much more weld friendly than 316, as it is less susceptible to intergranular corrosion, after welding or air service up to 1600 °F (intermittent) 1700 °F (continuous), due to carbide precipitation. In 316 carbide precipitation will occur between 900 F-1070 F after 9 hours, whereas 316L will precipitate carbides between 900 °F - 1010 °F after 181 hours, 316L showing much more resistance to sensitization.
Jeff Swayze
- Kelowna, B.C., Canada
---
(2007)
A. The Temperatures at which the precipitation of Chromium carbides is present is between 1004-1553 °F.

Source: "ASM Materials Engineering Dictionary" [link is to product info at Amazon]
Purusha Bonnin
- Barberton, Ohio, US
---
August 4, 2010
A. www.sandmeyersteel.com/images/316-316L-317L-Spec-Sheet.pdf
Hope it helps
Richard Macedo
- Herve, Belgium
---
---
January 6, 2009
Q. Beside sending the materials to labs, is there a cheaper or easier way to test the difference in carbon content in order to differentiate 316 vs 316L, e.g., by hardness test? if this is possible, what is the difference in term of the hardness? please comment
Pat Png
industrial supplies - Singapore
---
July 15, 2009
Q. How do we differentiate between 316L gasket & 316 gasket?
Mahadev Gosavi
hobbyist - India
---
December 7, 2010
Q. What are the differences between 316, 316L & 316LN, as it seems that there are some differences. Would 316LN be any much difference to corrosion resistance than 316 & 316L?
kathir san
student -
india
---
---
February 17, 2011
Q. CAN WE USE THE WELDING ELECTRODE 316L INSTEAD OF 316.
SHANMUGAM GOPI
qc -
KSA
---
June 2013
A. Hi Shanmugam. Welding is not my area of expertise, but I'd say "yes" because suppliers these days often give you 316L when you buy 316 anyway because it's easier for them to manufacture, stock, and sell just the single product now that the cost differential has declined.
Regards,
Ted Mooney, P.E. RET
finishing.com
Pine Beach, New Jersey
---
---
November 14, 2012
Q. I'm so happy to see the difference between ss 316L & ss 316. Thanks. my question is how a lay man (like me) can understand the product, i.e., if we buy a set of bolt, nut, & washer, how can we understand which one is ss 316L and ss 316? Is there is any symbol in that product?
Thanks & Regards
Sidhik Ahamed
- Doha, Qatar
---
November 14, 2012
A. Hi Sidhik.
The cost differential has decreased to the point where some suppliers offer just the single 316L product anyway. I am not aware of a marking system, but it really shouldn't matter for bolts, nuts, & washers anyway because (as I understand it and per the earlier remarks on this page) the value of the 316L product only comes into play when it is subjected to welding temperatures.
Regards,
Ted Mooney, P.E. RET
finishing.com
Pine Beach, New Jersey
---
---
June 18, 2013
Q. What is the recommended welding procedure and the consumable for welding of SS 316 and SS 316L?
Abhijeet Deshpande
- Mumbai, Maharashtra, india
---
August 13, 2013
Q. I need to convince someone that strainers of SS316L material had better corrosion resistance then S316.

I have a document wherein a certain supplier has used S316 strainers for Nitric acid application and what are the effects if SS316L is used for nitric acid application?

Also what are effects of seawater on following material SS316 and SS316L strainers?
Neil Pereira
- Mumbai, Maharashtra, & India
---
August 15, 2013
A. 316L has less carbon than 316, and therefore is more corrosion resistant. Otherwise, the composition is the same.

Lyle Kirman
Lyle Kirman
consultant - Cleveland, Ohio
---
---
August 20, 2013
Q. Is there a major difference in formability or ductility between 316 and 316L?
Bill Perkins
fastener manufacturing - Gallatin, Tennessee, USA
---
August 29, 2013
A. Hi Bill-

No, there's no difference in ductility or formability due solely to the carbon content difference of 316 and 316L. Now, you might see a difference in a specific group of two samples, if they've been given different levels of cold rolling or working. I've seen 'annealed' 300 series stainless steels with tensile strengths between 70 ksi and 120 ksi, just due to the processing done by different mills at different times. That can make a difference in your formability.

Good luck!

Lee Gearhart
metallurgist
---
September 27, 2013
Q. Hello,

I need to know which one is cheaper in price, 316 or 316L, please help me with this information
SHAJI JOSEPH
- Chicago, Illinois
---
September 30, 2013
A. Hi Shaji. 316 is slightly easier to make and more widely specified, and therefore is sometimes slightly less expensive.
But there seems to be no particular downside to substituting 316L for 316, so I am seeing a trend where steel warehouses seem to be stocking only 316L in some shapes, in which case you get the same thing at the same price whichever you specify.
Regards,
Ted Mooney, P.E. RET
finishing.com
Pine Beach, New Jersey
---
October 30, 2013
Q. What happens if I weld a 316 pipe to a 316L fitting? Do I increase the chance of corrosion?
N Nasiri
- Toronto, ON. Canada
---
November 5, 2013
A. Hi Nasari. To my knowledge the corrosion situation would be no worse than a 316 pipe welded to a 316 fitting.
Regards,
Ted Mooney, P.E. RET
finishing.com
Pine Beach, New Jersey
---
---
November 23, 2013
Q. AISI 316L WIRE IS USED FOR MANUFACTURE OF EMITTING ELECTRODES IN ELECTROSTATIC PRECIPITATORS (SPIRAL TYPE) BY SOME MANUFACTURERS, AND A FEW USE AISI 316. WHAT IS THE DIFFERENCE AND WHICH IS SUPERIOR?
KRISHNAN CHIDAMBARAM
- Ranipet, Tamilnadu, India
---
---
December 12, 2013
If i am going for purchase of SS316L then how can I check that it is SS316L not SS316??
Sachin Saboo
- Singrauli, MP, india
---
December 18, 2013
A. One way is to have the stainless steel analysed for carbon.
Lyle Kirman
- Cleveland, Ohio, USA