60,000 Q&A topics -- Education, Aloha, & Fun
topic 14351
SermeTel vs. Electroplating ceramic surfaces vs. other High Temperature Finishes for Aircraft
A discussion started in 2000 and continuing through 2020
Adding your Q. / A. or Comment will restore it to the Current Topics page
2000
Q. Hi - I am an aerospace engineer that works on older cargo aircraft. We have begun to notice corrosion beginning to form in the area under the wing where the engine exhaust plume impinges on the wing surface. The cause of this corrosion is thought to be galvanic due to the carbon build up on the wing in the area of the engine exhaust, moisture and sea salt in the air.
I am looking for a high temperature primer and topcoat finish that is resistant to this corrosive environment. The surface to be protected is aluminum alloy.
Thanks,
Dennis Boyum
- Warner Robins Georgia USA
---
2000
A. Not exactly what you were looking for but we have put sacrificial fibreglass layers over aluminium for stone chip protection on 727 flaps. I can't see why it wouldn't be as effective to stop the corrosion you mention. Only the service temp would be an issue but 350 °F is pretty common for fibreglass prepreg service capabilities. It does also put you in the realms of specialist repair facilities which may be expensive. It's just another avenue to consider.
Ciaron Murphy
- Great Britain
---
2000
A. Dennis, Sermetel W Class 4 can be a good choice for you.
Regards
Anders S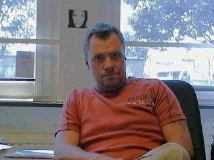 Anders Sundman
4th Generation Surface Engineering
Consultant - Arvika, Sweden
---
---
To minimize search efforts and to offer multiple viewpoints, we combined previously separate threads onto this page. Please forgive any resultant repetition, failures of chronological order, or what may look like readers disrespecting previous responses -- those other responses may not have been on the page at the time :-)
---
---
2002
Q. I would like to know whether it is possible to electroplate ceramic surfaces with metals. I am interested in electroplating of ZnO ceramic with Aluminum or other metal. Would you give me the developers of such technique, references or else? Are there any companies that supply equipment for such application. I need your answer as soon as you can.
Best regards,
Nabila Zebouchi
corporate research - Västerås, SWEDEN
---
2002
A. There is a whole world out there of folks plating nonconductive surfaces such ceramics and plastics. The trick is you have to liquid sensitize your part with palladium chloride and tin chloride. After that you can electroless plate nickel or copper. Once nickel or copper plated, you can plate just about anything else you want. Contact your local chemical supplier; they can help you.
Karl Weyermann
- Lebanon, Kentucky, USA
---
2002
A. Dear Nabila,
Plating of ceramics with aluminium is not easy by aqueous plating; it's easy by vacuum. But if you want to plate it with other metals [copper-nickel-gold for example] this is the procedure:
etching: by HF or mixture of [ammonium bifluoride with nitric acid]
activation: by [Pd-tin ] activator
electroless plating
nickel or copper electroplating
acid copper, nickel, etc.
Raafat Albendary
- Cairo, Egypt
---
2007
Q. Dear Raafat

I want to know where did you obtained this information. Because I need to electroplate some ceramics and I think your recipe is feasible. But I need more details.

Thanks,
Geronimo Rolandi
- São Paulo, Brasil
---
2002
A. Our company does nickel coating on ceramics and other non-conductive materials by the Chemical Vapour Deposition process. We have developed our process to handle a variety of substrates, using direct heating and radiant heating of the substrate. The temperature of nickel deposition (the gas decomposition) is 180deg.C, so that enables us to deposit nickel on many types of material.

Mick O'Meara
- Toronto, Canada
---
2007
A. We use a commercially available aluminum paint (for boat hulls) as the base, to give a conductive surface...

no pre-etching--

just a dip in degreaser and a wash...
attach the electrodes, and into a brine with a chrome anode for about 5 minutes
then another wash,
and a 2 hour plating session with copper (we uses roofing plates).

After two hours, the pieces are washed, patinated and sealed...
sam gueydan
- clovs, California
---
2007

Thanks, Sam! But a chrome anode? More than 40 years in the electroplating industry and I've never heard of a chrome anode :-)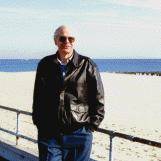 Ted Mooney, P.E.
finishing.com - Pine Beach, New Jersey
Striving to live Aloha
---
---
March 14, 2015
Q. Looking at trying to chrome plate a ceramic. Managed to deposit EN, which helped the chromium, but the nickel keeps peeling.

Are there other alternatives? Nickel-paints are next, we are going to bake the nickel before chrome plating as well, but I'm wondering if there are any out of the box ideas to get chrome onto a ceramic?
Cain Ang
- Knoxville Tennessee USA
---
March 15, 2015
A. Out of plating bath and into a vacuum chamber... you may try PVD!
H.R. Prabhakara
- Consultant
bangaloreplasmatek.com - Bangalore Karnataka India
---
March 16, 2015
PVD is certainly an option. It helps if the ceramic is electrically conducting, which most are not. What ceramic are you dealing with? Why do you want the chrome on the surface?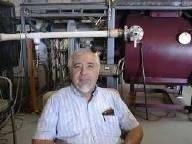 Jim Treglio

PVD Consultant - San Diego, California
---
March 17, 2015

Q. Hello, thanks for your reply; it's a carbide ceramic and we're looking for a system that is easily scaled up, inexpensive and is indifferent to geometry; this is why we've avoided pack cementation, PVD, CVD, etc.

Our options are based on either making the surface conductive, the subsurface conductive or putting a conductive coating.

The initial chrome does not need to be very good -- it just needs to stay on long enough for heat treatment until we establish a diffusion couple.

We are now looking at some conductive nickel adhesives. Overall, our choices on putting on chrome are limited, which is why we're looking for other alternatives.

Cain An

[returning]




- Knoxville, Tennessee, USA





---

March 17, 2015

A. It is not necessary for the ceramic to be conducting. I have deposited various metals on alumina and beryllia ceramics by plasma PVD - sputtering as well as cathodic arc - with good results.If you are concerned about biasing, well, it is not possible in the initial stages of deposition. Same applies to ion etching. In cathodic arc ion etching would not be a big issue as ions are pretty energetic. Glow discharge cleaning is possible. In general adhesion on good quality clean ceramic surfaces is pretty good.

H.R. Prabhakara

- Consultant

bangaloreplasmatek.com - Bangalore Karnataka India
---
---
December 18, 2015
Q. Hello everyone,

We're working one several plating methods (PVD, CVD, laser) for chromium, but the least expensive one is obviously going to be electrolytic chromium plating.

We're currently having some challenges with this and would like suggestions.

We plate nickel on ceramic, heat treat to form an interphase. There is electrical conductivity. Chromium does attach. But our main problem is consistency.

Based on microscopy cross-sections, it blisters/burns the nickel, releases the chrome-nickel as a sheet, or doesn't plate at all.

Has anyone seen problems like this before when plating on electroless nickel?
Cain An
[returning]
- Knoxville Tennessee
---
December 2015
A. Hi Cain. Nickel and electroless nickel passivate pretty rapidly, and after heat treating the surface is probably very passive. Have you tried or considered trying a Wood's Nickel Strike before the chrome plating?
Regards,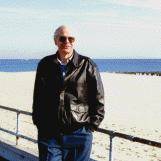 Ted Mooney, P.E.
finishing.com - Pine Beach, New Jersey
Striving to live Aloha
---
March 10, 2016
A. Ceramic can be plated as follows:
Sensitising ceramic in bath containing 10 gm of stannous chloride dissolved in 100 g ml of HCl per lt of solution; rinse and then put in a bath containing 0.1 gm Pd Cl and 10 ml HCl for one minute.

Then introduce the part in electroless nickel bath containing 23 gm of NiSO4 and 10 gm of sodium hypophosphite and 10 ml of acetic acid for a few minutes until the surface becomes coated with nickel. Then do copper strike in bath containing 20 gm copper sulphate and 100 ml sulfuric acid.

The ceramic part is ready now for usual plating like any other metal, electrically with conventional nickel electrodeposition and then chromium plating in the usual bath for chromium plating.
ahmad abo awf
- cairo, egypt
---
March 10, 2016

A. I would also like to add that catalytic silver (Brashear process) or electroless copper plating (same as PCB) should also work, then followed by electrolytic copper plating and Nickel/Chrome.

Marvin Sevilla




- Managua, Nicaragua.





---

March 14, 2016

A. WHY NOT TO TRY SERMETEL PAINTING AND AROUND 500 °C BAKING, TO GET AN ALUMINUM METALLIC COATING.
GOOD LUCK.




Khair Shishani




aircraft maintenance - Al Ain, UAE




---
---
SermeTel Stripping
July 6, 2020
Can I get the advice on stripping SERMETEL PAINT from CRES base? The coating is done using SermeTel 962 & SermaSeal 1076.
Thanks
shrikant Nigade
- Mumbai, India
---
August 17, 2020
A. Hi, Shrikant Nigade.
You can use sodium hydroxide solution with concentration of 250-350 g/L at 75-88 °C. Immerse the part until the gassing stops. It could take 30-60 minutes. Be careful, if you immerse a lot of parts at the same time, the gassing will be very intensive.
Alex Sirota
- Lod Israel