topic 14333
Pricing of 6063 T5 Aluminum Extrusion
Greetings,
I am conducting research for an overseas aluminum extruder who is interested in finding out about the US domestic market. Does anyone have information on what price/pound extruders in the US are currently at, and whether Midwest extrusion prices would be lower than other areas?
Another question I have is with regards to quality of finish. Do American extruders usually have clamp marks when anodizing items (at the ends of the piece/tubing)?
Thanks,
John Brinks
- New York, New York
---
John,
I can't give you any info on extruded Al pricing, but I am an anodizer, and the clamp marks you are seeing are normal. This is where electrical contact is made during processing, and, until the proverbial "sky hook racking technique" is developed, it will be something that you have to live with. One suggestion, if the rack marks are too unsightly, would be to get your extruded pieces a little longer, and saw off the ends after coating.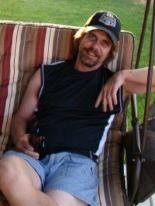 Marc Green
anodizer - Boise, Idaho
---
Hi, John. Generally these surveys sell for 5 figures; check Amazon and I think you'll see the surveys you are looking for for sale there. This kind of question usually goes unanswered in public forums
- American extruders are not going to tell you their prices and reveal their strengths & weaknesses to help a foreign competitor take the business off shore :-)
- Consultants aren't enthused about someone else collecting the fee while they publicly provide the insights :-)
- Users don't like to instruct the supplier how much to charge :-)
That's why such surveys are so costly. But here is your inquiry and we do wish you the best in getting some answers.
Ted Mooney, P.E. RET
finishing.com
Pine Beach, New Jersey
---
Dear Sir:
We are one of the top 5 aluminum extrusion producers in our country. We are looking for pricing info in a wide variety of these products to consider the possibility of exporting to the US market. We will be looking for a rep if the US prices make such idea feasible. If you have current prices and will be willing to share such info with us, we will really appreciated.
Thanks for your time and consideration.
Sincerely,
Gustavo A. Delgado
- Caracas, Venezuela
---
April 4, 2008
Are you still interested in this information? We are a stocking distributor of aluminum extrusions, sheet and plate. We also are an import storage warehousing company for foreign extrusion vendors. We purchase our extrusions domestically, as well as from China, India, Malaysia,..etc..and we are always looking for competitive mills to quote 6000 series standard extrusions. I can tell you that we purchase approx. 200,000# of extrusions per month, and for us to consider a new vendor, pricing would have to be LME + $0.42 USD (best pricing from foreign source). Now the domestic market is going to be a bit higher...MIDWEST + avg .56 cents per pound for GOOD VOLUME ...but 90% of the domestic mills use price differentiators between 6061/6061 and hollows and solids. Way too much to consider like previous responder noted.
Dan Zimmerle
- Slidell, Louisiana
---
February 19, 2010
This was a great question and I'm glad someone did have an answer. Thanks for the information.
Joe Bockrath
- Newport Beach, California


This public forum has 60,000 threads. If you have a question in mind which seems off topic to this thread, you might prefer to Search the Site