60,000 Q&A topics -- Education, Aloha, & Fun
topic 14123
Laws on black powder cannons?
A discussion started in 2002 and continuing through 2020
Adding your Q. / A. or Comment will restore it to the Current Topics page
2002
Q. I am currently facing charges that carry a maximum penalty of 20 years imprisonment for firing 2 black powder cannons that I made myself. I believe the charge is illegal use of an explosive device. Can someone please give me some insight on the laws governing the use of these cannons.
Keith S
[last name deleted for privacy by Editor]
- Little Falls, Minnesota
---
2002
A. Hello Keith. This is a metal finishing website where topics sometimes wander afield a bit, but you need to be talking to a lawyer, not to us.
But since your letter is already here, a personal anecdote may help: I was serving on the grand jury and, second only to drug charges, possession of a BB gun was the most common felony charge. I spent every Monday in court for 16 weeks, where the prosecutor asked for and got *felony* indictments on this charge several times every single day.
Then one afternoon during this stint, my son & a friend are playing outside, and another kid shoots the boys with a BB gun. No harm was done but I confiscate the BB gun and call the police, wanting to get rid of it. The dispatcher says (paraphrasing): "If the kid misused it, just keep it". I say, no, I don't want it. The dispatcher says "Okay then, sir, toss it in the garbage." I say I'm not putting a firearm in my garbage. So he tells me "You can drop it off at the police station." I insist that I'm not driving around with a firearm in my car, and that they send an officer to pick it up: "It's only a TOY, sir, it's NOT a gun! It's A TOY!!". Only after I insist, time & again, and the police are probably clutching their sides laughing about this crazy paranoid citizen, do they finally send an officer around to pick it up.
The point being that in my state a BB gun is laughed off as a toy in virtually all circumstances ... but it's a cudgel they use if they want you to plead guilty to something (maybe a spouse called 911 about domestic abuse then refused to prosecute?, or your dog scared a child?). They hold this FELONY indictment over you (years of penitentiary time) -- a situation that gives the prosecutor utterly outrageous latitude to simply force you to plead guilty to whatever he wishes.
I can't say that a cannon in your state is exactly analogous to a BB gun in mine, but if there is no other issue, a lawyer may be able to instantly do more for you than you could imagine. Call him/her immediately because the power balance is that your life is in the hands of someone who can steal it from you on a whim and you don't want to tweak him/her. Good luck.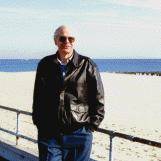 Ted Mooney, P.E.
finishing.com - Pine Beach, New Jersey
Striving to live Aloha
---
---
July 6, 2020
Q. I have an actual black powder cannon from the US Military. It is a small navy gang plank cannon. Also a Revolutionary War Hand Mortar cannon both in working order. I have fired the Navy cannon which is louder than you can imagine. It sent a ripple of water across the Des Moines River once. It was twice louder than the Sheriff's cannon next door in Oskaloosa. Why is this cannon with no serial number illegal to fire without a projectile?
Edward E DeLong
- Ohio