Where the world gathers for
plating, anodizing, & finishing Q&As since 1989
-----
Help with dye over zinc plating

Q. Hi experts,
I am developing a new product and I need a cheap color coding for some springs. I find the process of dying of zinc plated parts after chromate conversion coating useful for my application but cannot find a supplier around so I decided to do it myself. so I have two questions:

1. Is it possible to outsource the zinc plating step and then do the chromate conversion and dying in my shop after a while or should it be done immediately after plating?
2. What kind of dye should be used in this process?
3. My customer has some concern about the durability of the color, so do you have any experience with this? How much is this color sensitive to touching? Does the color fade with sunlight or several touches?
4. I would appreciate it if any one can introduce a reference that I could read about this topic.

Great Thanks
Ali Pey
- Iran
November 30, 2022



A. Hi Ali.
Zinc plating is virtually always chromate conversion coated, and almost always "in line", such that it will probably be inconvenient for a shop to offer you non-chromated zinc. And in this RoHS age, it's not a dyeable hexavalent chromate anymore, but a trivalent chromium compound followed by a zirconium or other sealer ... so I don't think the plan will work :-(

Have you considered alcohol-based metal stains? The "bluing" used by machine shops for layout work is an example, and is available in blue, red, and black. If you need more colors, alcohol-based metal stains are available in all kinds of colors. It may be quicker to just get some machine shop bluing and try it than to research it :-)
Please let us know how well it works or doesn't.
Luck & Regards,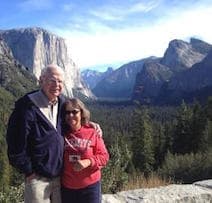 Ted Mooney, P.E. RET
Striving to live Aloha
finishing.com - Pine Beach, New Jersey



---
---
↓ Closely related postings, oldest first ↓
---
---
Q. I am electroplating zinc with yellow chromate on all-thread rod. Are there steps before or during this process that will create a color variation at any section of the finished product? I am trying to produce a product that can be easily recognized as proprietary.
Ward Gould
- DeLand, Florida
1998



A. Chromated films readily accept dye, Mr. Gould. I believe that blue and green are pretty readily available. Mix the dye up in a hot rinse tank, and dip one end (or both), and see how you like it. Try it in a beaker on a hot plate in the lab first, of course.
I believe the green color on grounding screws of electrical boxes, and 'metric blue' are dyes put onto chromated zinc plating.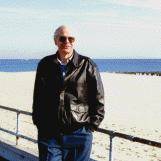 Ted Mooney, P.E.
Striving to live Aloha
finishing.com - Pine Beach, New Jersey



---
---
Q. I am looking for advice on applying blue dye over zinc plated steel (for rack, not barrel). Should a chromate be applied before work is dyed? Does it matter if the zinc is plated from a chloride or cyanide bath? Is blue dye a difficult bath to control? Blue dye is applied by an immersion process and not electrolytically, correct? Are there any special waste treatment concerns with blue dye?
Any advice would be greatly appreciated.
Keith Rosenblum
plating shop - St. Paul, Minnesota
2002



A. The only blue dye I've seen applied to zinc plating has been to hardware in barrel plating lines; so I don't know if the uniformity will be good enough for rack work. But I know it is done on cyanide lines, and believe it works on acid zinc lines as well. You definitely have to chromate first because it is the chromate, rather than the zinc, which absorbs the dye. In the applications I'm familiar with it was quite easy, they just put the dye in the final hot rinse.
In terms of destroying the dye, unless the dye is unusual, I think you'll find that the sodium hypochlorite you would use for cyanide treatment makes short work of it.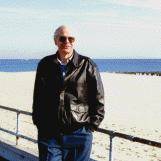 Ted Mooney, P.E.
Striving to live Aloha
finishing.com - Pine Beach, New Jersey



A. Yes, apply a TRI-VALENT BLUE BRIGHT, rinse and then the Blue Dye. Whether CN, alkaline, or acid does not matter so long as the plating solution film is completely removed in a "sour dip". Experiment first in a beaker to find the best dye concentration and pH for your application.
adv.
Then call me and let's talk.



Robert H Probert
Robert H Probert Technical Services



Garner, North Carolina