topic 14083
Help cleaning stainless steel tanks
A discussion started in 2002 but continuing through 2017
(2002)
Q. We have about 50 stainless steel tanks that have been used for years in mixing dyestuffs and chemicals. There is a buildup of unknown substance, probably emulsifiers for silicone defoamer chemicals, but it is not water soluble, nor soluble in most solvents. It is difficult to get access to the tanks due to all the OSHA requirements, so putting someone down in the 48 inch diameter, 96 inch deep tanks is difficult. I am considering removing them one at a time, and replacing with one new tank, then trying to see who can clean the tanks off site. I am not sure if sandblasting is an option, or whether it will pit the tanks hopelessly. I need to have them returned with a high polish finish. Firstly what are the most practical cleaning options; and secondly, once cleaned, is there any product that could be sprayed onto the tank sides, to resist, mainly water based dye solutions containing acid and wetters at a pH of about 2-6?
Geoff Boyes
- Rocky Mt, Virginia
---
(2002)
A. DO NOT sand blast or otherwise roughen the surface. You'll never get it smooth again. If you can't remove the coating with any solvent, what is it harming? Ask you chemicals supplier to give you the different solvents that work with his product. Then you can ask a stainless expert if it's safe for the tank. Coatings like PTFE can be put on stainless to make them cleanable.
Dr. Michael McGuire
- Pittsburgh, Pennsylvania, USA
---
(2002)
A. Geoff:
I think sodium bicarb wet blasting followed by interior electropolishing is your best bet.
Dan Weaver
- Toccoa, Georgia
---
---
April 2, 2013
Q. Is it possible to take a tank that has had herbicides in it, clean it, and use it for food grade? Thanks -Mark.
Mark Poole
- Paducah, Kentucky, USA
---
April 9, 2013
A. There should be little difficulty in cleaning your tank to any standard required.
Getting the food safety mafia to agree may be a different matter.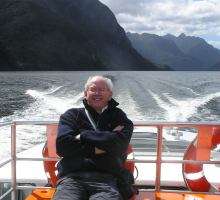 Geoff Smith
Hampshire,
England
---
April 10, 2013
A. Dear Mark
Chemical cleaning by pickling and passivating, followed by electropolishing (removing 20 microns metric) should result in a food-grade finish.
Kind regards,
Marc Quaghebeur
- Brugge Belgium Europe
---
---
Electro Polishing interior of a 1000 gal SS tank
December 4, 2016
Q. I just purchased a used 1000 gallon jacketed Stainless Tank that I plan on cleaning and would like to refinish before using it as a Mash Tank for making whiskey.

I would like to consider electropolishing and wondered how this could be done in a used tank? If possible by myself.

Thanks for any guidance.
David Brandt
distillery - Oxnard, California
---
Digital version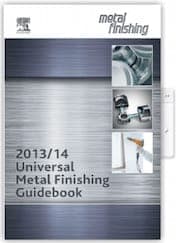 (No longer published, but Elsevier hasn't yet de-commissioned the online version of the Guidebook)
Download it before it disappears.
December 2016
A. Hi David. Electropolishing of the inside of a stainless steel tank is very do-able by an experienced electropolishing shop. But the inside of a tank is probably not a job for someone without pretty extensive electropolishing experience. If you can get it from a library, take a look at the electropolishing chapter in the "Electroplating Engineering Handbook" [link is to product info at Amazon]. If you can't conveniently get that, at least review the brief chapter in the Metal Finishing Guidebook =>
Luck & Regards,
Ted Mooney, P.E. RET
finishing.com
Pine Beach, New Jersey
Striving to live "Aloha"
---
December 6, 2016
adv.

David,
We can sell you some leftovers of our Universal electrolyte (we usually license chemical composition to mix-it-yourself to metal shops). You do not need to fill in the whole tank. By tilting the tank to one side, you can electropolish locally, then tilt again - electropolish the next area, and so on. We will provide instructions. The beauty of the universal electrolyte is that it does not leave etched areas on the borders of electropolished area. Also there are no fumes and bad smell. The corrosion protection that the tank receives after electropolishing in Universal electrolyte is superior to regular electropolishing. You can reuse this electrolyte over and over again for future maintenance.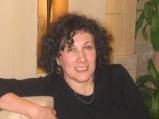 Anna Berkovich
Russamer Labs
Pittsburgh, Pennsylvania


This public forum has 60,000 threads. If you have a question in mind which seems off topic to this thread, you might prefer to Search the Site