World's #1 finishing resource since 1989
No login needed: Chime right in
topic 14036
CLEANING PENNIES - Substances that don't work
We have 5 weeks to complete a science fair project. It's major! AND it counts for almost all of our science marks! Your site is AMAZING. It has been so helpful but we were wondering if it is possible for you to name some safe substances that will not clean a penny. We need to show ways that don't work also and all our ideas (as you stated in a previous reply) were dangerous.
HELP! PLEASE! Thank you for your help!
Britt J
[last name deleted for privacy by Editor]
- Buffalo, NY USA
---
The word "cleaning" is used a little too loosely here, Britt. Certainly, dish detergent or laundry detergent will get a penny "clean" just as they get dishes, or clothes, or a car clean. But I think what your experiment is really talking about is removing tarnish (the brown copper oxides) from pennies. Such tarnishes must be removed by mild acids like lemon juice, vinegar, or carbonated soda.
In this sense of removing tarnish, dish detergent, laundry detergent, and water are three substances that won't clean a penny. Neither will oils like vegetable oil or motor oil. Hmm, here's one: why not compare the cleaning power of freshly opened Coke to the same amount of Coke which has been well shaken many times until it has absolutely no fizz left in it and is completely flat?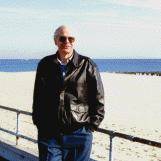 Ted Mooney, P.E.
Striving to live Aloha
finishing.com - Pine Beach, New Jersey
---
First, for this site, and your report, you must define "clean". If you mean clean as in lemon juice, then common water, alcohol, mineral spirits and most organic solvents will do nothing , or a poor job. You will find that lye and strong bicarbonate of soda solutions will probably make it ugly. Notice the word probably, this depends on several factors.
James Watts
- Navarre, Florida
---
Ya, something that doesn't work is juices well except for lemonade or orange juice but I have a question does Vegetable oil work? please answer me as soon as possible. I only have like 2 or 3 weeks.
Thanx,
Jon C
[last name deleted for privacy by Editor]
- Cary, Illinois, USA
---
Jon, we already said on this page that vegetable oil won't work. But I am sure that the purpose of this assignment is for you to begin to learn laboratory method by doing the experiment, not to learn how to ask strangers on the internet to help you :-)
So put some pennies in vegetable oil, tell us what you find, and I'm sure people will be happy to comment whether your findings sound correct. Thanks!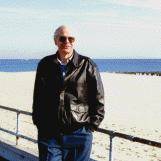 Ted Mooney, P.E.
Striving to live Aloha
finishing.com - Pine Beach, New Jersey
---
Ed. note: Please read our F.A.Q. on the subject. And visit your library and ask your librarian for help. Thanks.
---
December 14, 2008
Hello.
I am doing a science fair project and a bibliography is due in like 3 days. I have to have at least:
1 website
2 books
1 encyclopedia type entry
1 article from somewhere else

These could just be places that show info about what a penny is made of and other random things having to do with the project.
PLEASE MAKE ONE FOR ME!
Calli D
[last name deleted for privacy by Editor]
student - aiken sc us
---
December 16, 2008
Hi, Calli. You need to do your own homework, not ask someone else to do it for you. This website is an answer to #1. Simply search this site, for example, letter 11159 "What are pennies made of".
You need to visit the library to get two books, and to view an article in the encyclopedia. You might see that the encyclopedia article will give you the names of books if the librarian won't help you.
The article from someplace else could be from the business or science pages of a newspaper, or an article in a magazine; you might even use the film clip on History Channel that we talk about in letter 11159 as your "somewhere else".
Regards,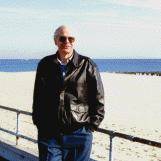 Ted Mooney, P.E.
Striving to live Aloha
finishing.com - Pine Beach, New Jersey