topic 14020
Which mass-finishing tumblers are best, magnetic?
A discussion started in 2002 but continuing through 2017
(2002)
Q. Doesn't the regular tumbler have the same results as a magnetic tumbler? Which tumbler is the better one? Are there different reasons to use either one or one or both be used for all uses? I'm confused and need to know so I make the right purchase.
Thank you!
Leslee Feiwus
- Plano, Texas
---
(2002)
A. All mass finishing systems are different and used for different purposes. You speak of only 2 systems. There are 3 generations of equipment, barrel, vibratory, centrifugal. I can go into a lot of detail on each system; however, I think your decision should be based upon what do you want to accomplish. Generally speaking, if you have a low volume of parts and you have either castings or mill steel, then you want to improve the surface finish to get an even thin protective coating. If the parts are painted or get a thick coating, then requirements and options are greater. Your surface finish is more dependent on the media you use. Use ceramic preforms for hard ferrous metals and plastics for soft non-ferrous. Steel or porcelain is not abrasive and is used for fine mirror finish aesthetics, they will not improve surface RMS. Unfortunately my book on this subject won't be out until late this year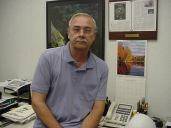 AF Kenton
Nova Finishing Systems Inc.
Hatboro, Pennsylvania
---
---
Centrifugal Barrel Finishing
June 14, 2017
Q. I recently started to look into different finishing processes where I work. We have a rotary disk tumbler and I was thinking of having this equipment replaced with a centrifugal barrel finisher to help reduce lost, and mixed parts, along with the potential for having a built in parts separator for implants such as screws etc. Would this be a good move?

Also, could a centrifugal barrel finisher replace glass bead and aluminum oxide blasting?
Mike Takao
- Arlington, Tennessee, USA
---
June 20, 2017
A. Your question is not a black or white answer. There is a lot to consider. Both types of equipment you mentioned have advantages and disadvantages. In regards to the high energy systems of a barrel or disc, these are faster than vibratory but they require more hands on prep and unloading. Automated systems are available but they can be very expensive. A lot has to do with the volume of parts in a given time period. I wrote a book on comparing finishing systems, but without knowing more about your needs, I'm not sure it would help.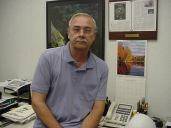 AF Kenton
Nova Finishing Systems Inc.
Hatboro, Pennsylvania
---
July 11, 2017
A. Centrifugal barrel finishing leaves small burrs and "smeared" areas of potential corrosion formation on stainless parts. We suggest that for critical ss, such as medical screws, to add barrel electropolishing step for a few minutes after centrifugal barrel finish. Excellent corrosion protection is the outcome of such dual treatment.
adv.
Contact me for how to add barrel electropolishing for stainless steel screws to the production line.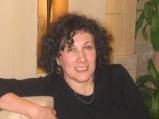 Anna Berkovich
Russamer Labs
Pittsburgh, Pennsylvania


This public forum has 60,000 threads. If you have a question in mind which seems off topic to this thread, you might prefer to Search the Site