World's #1 finishing resource since 1989
No login needed: Chime right in
topic 1483
Plating for Solderability and Corrosion Resistance
1998
I am trying to find a plate that would have good solderability and good corrosion resistance. The material is Beryllium Copper alloy 190 1/2 hard (.005 thick). We are currently using dull nickel .0001 min. This application doesn't work, the dull nickel doesn't provide sufficient solderability. I have tried Tin Plating, which didn't provide good corrosion resistance. Any suggestions?
The spring is seated onto a PCBA and make contact to two RF shielded surfaces. The spring is soldered onto the PCBA. Any information would be a help...Thanks in advance!
Dereck Counter
---
1998
Try a ternary alloy of copper, tin and zinc. Commercially it comes from a number of vendors. Some proprietary names include Albaloy, Optalloy, and TechniWhite. We do the plating in my shop, mostly for our own products, but may be interested in providing the service for others, depending upon the type of parts, quantity, etc.
The plating is white (like a bright tin), solderable, corrosion resistant, and very hard. The only problem is that it is plated from a cyanide bath and lots of people want to steer clear of cyanides. Thickness can be checked on XRF using tin calibration (multiply tin by 3.5 to get actual thickness), or by cross section. The typical minimum thickness requirement is 100 microinches (2.5 microns).
Contact Technic, Inc. (they sell it as TechniWhite).

Bill Vins
microwave & cable assemblies - Mesa (what a place-a), Arizona
---
1998
Your need is well documented especially in the "Institute of Metal Finishing"(British) literature. I'm assuming that a fretting environment is the primary mechanism of corrosion There are two popular finishes for this application: Hard Gold and Palladium. Platinum and Rhodium also work but there are few suppliers and these are very costly. Generally, the Au or the Pd is layered with nickel or its alloys to dampen the effects of galvanic corrosion between the noble metals and copper. Copper is also a fast diffuser in these materials. Having been a supplier to Harris in the past, sometimes the BeCu parts used in microwave applications can be so small that racking is out of the question, and can't have contact marks anyway, and they are too delicate for microbarrel tumbling and would stick together in a barrel anyway, so flat vibratory "jiffy-pop" platers mixed with megasonics (low-frequency ultrasound) are the only way to go
good look,
Dave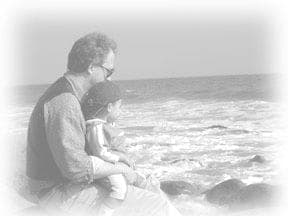 Dave Kinghorn
Chemical Engineer
SUNNYvale, California