World's #1 finishing resource since 1989
No login needed: Chime right in
topic 1463
How to Plate onto Stainless Steel
1998
We are a leading jewelry company in China and we are now considering to establish a stainless steel jewerly production line. We are now searching information on surface treatment/plating on stainless steel.
Please kindly give me information on the above topic and then we will purchase the necessary equipment and chemicals to start production.
Thanks a lot
Alan Chan
fu wah jewelry
---
1997
The plating on SS starts with a strike nickel (after cleaning,pickling etc ) and then with bright nickel and gold or strike silver and silver.
But, you have to take in consideration that in the western countries nickel is prohibited for jewelry. In case you intend to meet this requirment you will have to activate the SS with a strike cyanide copper, then plate it with a bright acidic copper (optional) and use a bronze deposit (tin-copper) as an underlayer for gold.
Of course, you can use brass plating instead of gold, but in this case you will have to use a varnish for post treatment.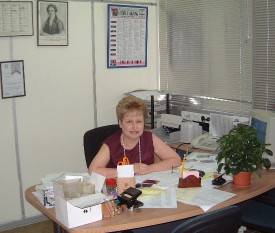 Sara Michaeli

chemical process supplier
Tel-Aviv, Israel
---
1998
We are attempting Silver plating organic materials like polyester and natural flower buds/leaves.
After making the surface conductive we are copper plating the object in a bright acid copper bath.Followed by a silver strike and finally plating in a regular silver bath.
Question? would the under coated copper diffuse into the silver plating? If yes in what time frame and what could we do to prevent this diffusion?The copper plating is of greater microns than silver
Question?Should we antitarnish coat after the final silver plating?
Thanks Rajah.
Rajpal Singh Kochhar
- Ik Silver - India