World's #1 finishing resource since 1989
No login needed: Chime right in
topic 1435
Designing a De-Ionized Water System
1998
Q. I require De-Ionized Water for testing mine Surgical Instruments (Forceps, Scissors, etc, etc,.) at the last stage before packaging to boil in DI Water for Corrosion Test. As this test is considered mandatory in many countries before the devices are shipped to their countries. Can anyone help me out in designing out the DI water plant using resin method. As technical material over here is quite scarce.
Farooq Mirza
- Pakistan
---
1998
A. It sounds like you may need high purity water (18 Megohm) water for a corrosion challenge. The best way to achieve this is with a mixed bed. This is a resin bed consisting of an intimate mixture of 60% strong base anion and 40% strong acid cation. You need to take a close look at the water you are attempting to treat.
High levels of Iron and Silica can cause problems and should be watched for. You may need to use special filters.
You should also look at the level of total dissolved solids in your water. If they are high you may want to pretreat with a softener, carbon filter and RO and then polish with a mixed bed.
Another senario may be a carbon filter, cation bed, anion bed followed by a polishing mixed bed.
Again the best place to start is a water analysis for Na, Ca, Mg, Fe, K, sulfate, alkalinity, pH, total suspended solids (TSS), total dissolved solids(TDS as calcium carbonate) and silica. With this and your required volume (do not forget to size for future expansion) you can find an appropriate and cost effective system to fit your needs.
Good luck!
John Ring
- EnviroPure Solutions
---
1998
A. Dear Farooq,
I suggest you to do two things:
1. Buy a copy of the Ultraclean Technology Handbook Vol. 1 (Ultrapure Water) ed. by Tadahiro Ohmi ISBN ne. 0-8247-8753-6
2. Contact the people of the Millipore company or Ionics or other well established companies in this field. Don't start to experiment.
Success,
Harry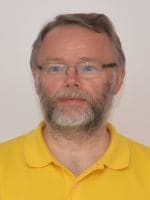 Harry van der Zanden
- Budapest, Hungary