World's #1 finishing resource since 1989
No login needed: Chime right in
topic 1425
Ti Nitriding?
1998
I'm interested in nitriding steel. Is anyone familiar with the process? What equipment is required?
Thanks
Ken Clay
CET INC
---
1998
The processes that I am familiar with are the vacuum nitriding, arc deposition and and CVD nitriding, typically done for cutting tools and decorative fixtures. There are several job shops and equipment suppliers in the U.S. that will help you. Please check with the SVC (www.svc.org) for further info.
Mandar
Mandar Sunthankar
- Fort Collins, Colorado
---
1998
I find your request about nitriding steel.
We have been studying about nitriding, especially Gas nitriding for austenitic stainless steels without pre-treatment without chemical process like picking.
So our process is very nice to environment.
You are interested in our process, I will send our report written in English.
Kazsuto Hamaishi
- Kagoshima Prefectural Institute of industrial Technology
---
1999
I am searching for some relative surface nitrating equations. From what I have researched I have been informed that you add .0005" for a case depth of .02". Is there a linear/quadratic/etc. relationship between case depth an added nitrating thickness? Is there an equation for the parameters (time exposed, temperature, current, etc.) that determine case depth? Also, what effects on the case depth, and thickness added, does the initial composition of elements in the steel determine? And finally, If you machine a surface AFTER nitriding to maintain tolerances does this diminish the sought after benefits? I thank you for your help with this endeavor.
Matthew J. Yavorcik
Maag Pump Systems Textron Inc.
---
1999
I would suggest that you talk to Kolene.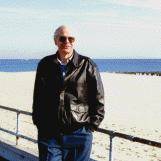 Ted Mooney, P.E.
Striving to live Aloha
finishing.com - Pine Beach, New Jersey
---
2000
I have spent over 20 years in the provision of Nitriding treatments and equipment to World wide customers. I see that there are many questions raised in your letter section, I am available for information if readers require.
Yes, you can add Air to a plasma Nitriding unit to give an oxidized finish , this is done on a commercial basis at the moment. Similar effects can be obtained with gas Nitriding, additions of selected chemicals can also give a wide range of finishes with various enhanced tribological properties.

Richard Buster
- Wolverhampton, United Kingdom
---
2000
Interested in obtaining a copy of the Kazsuto Hamaishi report of gas nitriding austenitic stainless steel with out pre-treatment.
Mike Heiny
- Schofield, Wisconsin (USA)
---
2005
Dear Mr.Kazsto Hamaishi

We also very interested in nitriding ...
specially for H13 steel , any info. help us.

and we want to be in continuos contact with your esteemed institute.

thanks in advance,
regards,
THAMIR Al-Salihy
Al-Najah - Al-Bayaa, Baghdad, Iraq