World's #1 finishing resource since 1989
No login needed: Chime right in
topic 1423
Smut on nickel fluoride seal
An ongoing discussion from 1998 through 2015 . . .
1998
Q. We use a proprietary cold seal, based on nickel fluoride. This has been fine for about 18 months but we have hit a problem. We are getting sealing smut after the acceleration process (10 mins. at 70 °C in de-min water at 6.5 pH. The smut does not appear to form in the accelerator but only as the work dries off.
The appearance is similar to that of smut formed in hydrothermal sealing with the difference being its following the drying pattern (the smut can be seen forming as it dries).
Our suppliers are as foxed as we are. Does anyone know the cause or cure for this? We are not aware of any changes to our process conditions, which are well-controlled.
The analysis of the sealing solution shows it to be completely in control in all respects.
Alan Palmer
---
1998
A. I am not familiar with the nickel fluoride seal, but when we started to get a bloom on our Sandoz nickel acetate seal after drying, it was time to dump the solution and make up a new bath. Can you analyze for salts which may be getting dragged into the solution?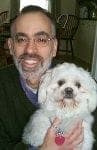 Tom Pullizzi
Falls Township, Pennsylvania
---
1998
A. It doesn't sound as if the smut is coming from your seal. I used a cold nickel fluoride seal for several years with the parameters you described and never experienced any smut from the seal. I have seen what you have described when we used a hot water rinse after the cold nickel seal which had too high a level of TDS. If you use a hot water seal afterward, try substituting another hot water rinse or measure your hot water TDS with a conductivity bridge.We tried filtering continuously which helped, then tried just dumping weekly (short term), and ended up providing a continuous flow at 1/4 gpm which permanently solved the problem.
Ward Barcafer, CEF
aerospace - Wichita, Kansas
---
1998
A. Are you sure the smut is coming from your seal tank? Many times it is already there and can only be seen after sealing.
Darrell Barker
---
September 30, 2012
A. Hi Salam to all of you.
The smut problem on aluminum profile after final finishing depends upon several reasons; it is not just one reason:
First of all hot water, if you are using it for drying profile, you have to use D.I rinse before cold sealing and also before hot water rinsing.
The smut comes out also when cold seal pH is too low.
Also it can be caused by rinse water of all tanks having high TDS.
It can be caused by one more reason which everyone, normally does not check:
if nickel-fluoride ratio is disturbed, I mean to say if fluoride is too low (less then 200 ppm), then normally people add more cold sealing powder instead of fluoride.
Azeem Khan
- Pakistan
---
---
March 27, 2015
Q. Hi I am experiencing problems on grayish discoloration on our 6082 anodized material. EDX shows high carbon on the material. Could this be a problem in sealing? My supplier is doing Hot DI plus nickel flouride sealing @75 °C.
aisa basa
- manila, philippines
---
March 2015
A. Hi Aisa. Unfortunately the truth is that it is exceptionally difficult for a customer to troubleshoot his supplier's processes because you have only the final product to go by -- with neither the knowledge of the minute to minute tweaks he may be doing, nor the condition of the parts after each of the many intermediate steps. Do you have any possibility of trying another supplier? Do you have good records of the condition of the material sent to the supplier?
Regards,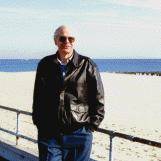 Ted Mooney, P.E.
Striving to live Aloha
finishing.com - Pine Beach, New Jersey