World's #1 finishing resource since 1989
No login needed: Chime right in
topic 1416
Nickel Strike for Silver Plating
1998
Federal Specification QQ-S-365 [link by ed. to spec at Defense Logistics Agency, dla.mil] for silver plating requires a nickel strike shen plating on steel. ASTM B700 [affil. link to spec at Techstreet] also states that, when specified by the purchaser and for all agencies of the U. S. Government, silver shall be plated over an intermediate coating of nickel when plating on steel. What is the purpose of the nickel?
Mark Child
- Hill Air Force Base
---
1998
I don't know for sure, but I know that the nickel is a great underlayment for decorative silver and was (and may still be) used for silver bowls and trays. The nickel has wonderful adhesion to the steel, is much less expensive than silver for heavy buildup, and provides a barrier against corrosion.
Isn't it generally good to plate layers of different metals in order to interrupt the crystal lattice and help to fill pores?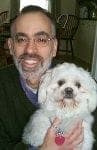 Tom Pullizzi
Falls Township, Pennsylvania
---
1998
Nickel generally acts as
a "barrier layer" between the silver and the base material (which was primarily a copper-based alloy in the early days of silver plating
as a leveling finish (when brighteners are employed) to make the plate brighter
In a wood's Nickel strike, nickel just happens to be a by-product of the process. The actual activation is done by the hydrogen that is generated. In fact, if you maintain the nickel concentration low enough, then almost no nickel is deposited...
George Brackett III
- silversmiths
---
1998
When you go to plate your Silver over the Nickel finish, be sure to use the proper Silver strike chemistry before the build layer, as Silver generally hates Nickel and will easily peel off.
Regards,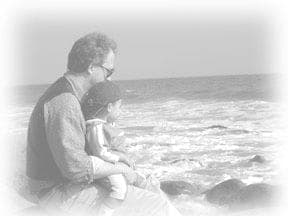 Dave Kinghorn
Chemical Engineer
SUNNYvale, California
---
1997
I am interested in obtaining information in requard to locating a process for 're-plating' small silver plate items. The process would be not be used for a commercial venture .. but for the restoration of item. Does such a process exist that is feasible and not cost prohibitive for and individual to undertake. I fully understand that any process would require adequate space, ventalation and supplies. Thank you.
Don Rowlette
---
1998
I have spring steel contact plates which I have asked to plate with 5 microns of silver and 3-4 microns of nickel barrier. The plates are used as contacts in switches. However, when the contacts open, there is always arcing and the contacts stick together and remain closed. How can I prevent the contacts from welding? Can I use an alternative plating?
Anthony Vaz
---
--
Plating of contacts is a pretty well developed science, Mr. Vaz. I believe a final flash of rhodium (or rhuthenium as a substitute) is one of the keys to preventing contact welding. Also, I think they're often Silver-Cad Oxide. But a computerized literature search will quickly find your answers for you.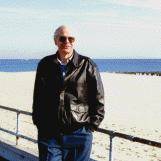 Ted Mooney, P.E.
Striving to live Aloha
finishing.com - Pine Beach, New Jersey
---
1998
I am interested to set up a small job shop, in the first instance for Ag plating with key control of thickness, general quality and waste management. Can anyone recommend a practical course < 1 month long where I can get experience, the sooner the better?
Europe preferable but N. America not impossible.
Thanks in advance,
Tudor Barnard
---
--
Mr. Barnard: Three possible sources are AESF, IMF, and Kushner Electroplating School. Good luck!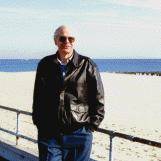 Ted Mooney, P.E.
Striving to live Aloha
finishing.com - Pine Beach, New Jersey