World's #1 finishing resource since 1989
No login needed: Chime right in
topic 1415
Recycling of chrome plated aluminum
1998
There are no problems in plating aluminum surfaces with chrome, but what about recycling? Every specialist says that chrome will make trouble in the recycling of AlMgSi.5
Is this really so difficult ?
I'm looking for an answer to our customers; is there any example for the "second life" of such chrome plated aluminum profiles ?
Andreas Zehm
- Hueppe shower enclosures
---
1998
This is a nonissue for most of us in the USA. Our half-hearted consumer recycling effort consists of some plastic bottles, some aluminum cans, some glass containers, some junk mail, some corrugated paperboard. We are not allowed to toss, say, a used shower enclosure or an old cooking utensil, in with the aluminum cans.
We still fill our landfills with Rolexes, however, I understand that we have a pretty good system for recycling all the innards of automobiles.
Some towns in New Jersey have a tight landfill situation, and now limit the total volume of trash per household per unit of time. They do this with special trash police..."What are you planning to do with that empty cornflake box, son?" "Mommy, who is that man sitting next to Suzy?"...ONLY JOKING. In reality, they only pick up trash which is placed in specially marked trash bags, sold by the city for this purpose. The bags are expensive, I guess I could calculate the cost per cubic yard, but that is the point, I don't live in that neighborhood!
It is amazing that New Jersey treats garbage on such a local level, that someone can thwart the system by driving his garbage 40 miles and leaving it at a relative's curb. Or, in the grand tradition of the New Jersey Pine Barrens, leave it along side of the road on some deserted stretch of highway.
What does happen to the chrome plated aluminum bumper when we are through with it? Maybe the Automotive Industry Action Group (www.aiag.org) can help us, or perhaps the aluminum industry groups.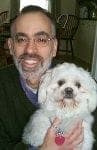 Tom Pullizzi
Falls Township, Pennsylvania