World's #1 finishing resource since 1989
No login needed: Chime right in
topic 1410
Removing surfactant from waste water
1998
Q. I am looking for a system to eliminate or reduce surfactants from waste water. I utilized in the past hydrogen peroxide, but it is too dangerous to manage and I would rather use something else.
Surfactants come from cleaning tanks and also from plating baths.
Thanks in advance for help.
Franca
Francesca Assone
electroplating shop - Torino, Italy
---
1998
A. If you have reduced drag-out to the minimum, and you dispose of batch dumps to a different waste stream, and you use biodegradable chemicals, then how about a biological system such as a rotating biological contactor?
Do you have a local pretreatment limit on surfactants or foaming? Do you discharge to a stream or lake?
"Standard Methods for the Examination of Water and Wastewater" [affil. link to book on Amazon], (American Public Health Association, Washington DC, USA) has two methods for determination of surfactants;
#512B, Anionic Surfactants as MBAS (methylene blue active substances)
#512C, Nonionic Surfactants as CTAS, (cobalt thiocyanate active substances)
Are you testing for surfactants now? Perhaps as part of a comprehensive plan to reduce surfactants or foaming, you can chart the results of one or both of these tests.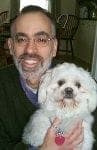 Tom Pullizzi
Falls Township, Pennsylvania
---
1998
Q. Tom, I haven't used APHA method #512c with plating waste waters. Does the presence of chelating agents interfere?
James Chunn
[returning]
- Theodore, Alabama
---
1997
A. I don't know -- I did not mean to imply that I have used the method. In reading through the procedure, we have a sublation step (bubbling through an ethyl acetate layer), anion and cation exchange, and partition of CTAS into methylene chloride before measurement.
The method does not list interferences by chelates, but it would be worth a spiked sample to find out for sure. Not too many plating shops in these parts have much chelates in the process anymore.


Tom Pullizzi
Falls Township, Pennsylvania
---
1997
A. There are several methods to minimize surfactant levels in waste water and much depends on surfactant levels, ionic types, builders, time restraints, acceptable levels, and how much you are willing to spend.
Anionic surfactants are often amenable to treatment with alum and regulation of pH followed by polymer flocculent. I like the bentonite clay powder blends that can treat a wide variety of cleaning wastewaters. They are quick, simple, and some can break emulsions stabilized by nonionic surfactants as well as remove the low parts per million. If needed you can polish with granular organophilic clay and/or activated charcoal filtration.
Of course, it saves time if you know the surfactant level that you are up against and can test those levels as your wastewater varies from day to day or hour to hour.
James
James Chunn
- Theodore, Alabama
---
1998
A. Organo clay can be used to remove surfactants from water source. Other method is to use polyelectrolyte flocculants. Cationic quarternaries are efficient but less cost effective.
Premachandran
---
1998
A. If you are interested in getting the surfactants out and have already segregated the concentrated stuff (like cleaner dumps) why not go all the way and recycle the water. Then it makes sense to run the stream through a carbon bed. Couple that with ion-exchange and you have deionized water for reuse in any rinse in your shop. It's what we do, and it works great.

Bill Vins
microwave & cable assemblies - Mesa (what a place-a), Arizona
---
---
1998
Q. I realize I may be out of place here but I need all the help I can get!
I am looking for information on the use of organophilic clays to remove colloidal humate from process wastewaters. Colloidal humate concentrations can run as high as 0.5%. Any information would be appreciated.
Thanks in advance.
Jon
Jonathan Brown
---
1998
Q. Help please! I'm stuck!
I need a very quick and easy method to measure the concentration of non-ionic surfactants in a wash tank. The wash tank concerned is charged with 3% non-ionic surfactant but there is a second tank containing only clean water. I need to be able to monitor the concentration in both.
All suggestions warmly received!
Andrea Birch
---
1998
Q. I would like to know everything about chemical treatment for surfactants in wastewater. Can anybody help me?
Thanks for every helps
Supot.
Supot Chunhachoti-ananta
Chulalongkorn University - Bangkok,Thailand
---
1998
A. I was scanning quickly through the different methods proposed to treat anionic or non ionic surfactant in plating (surface finishing) effluents. Which can summarized as follows:
1- H2O2 (hydrogen peroxide) which will probably do the job specially at higher PH combined with UV light
2- Organophillic clays
3- Adsorbers such as activated carbons & bentonites
But no one seems aware that Ozone which can be produced from ambient air or oxygen will break down all the organics surfactants, brighteners ,...etc to CO2 & H2O & N2 when applied under the appropriate conditions.
Basically the organics are burnt in an aqueous environment.
Ozone used to be expensive to produce , but now with the advancements in new materials and electronic Ozone can be generated affordably. The capitalisation is high but on the long run it will compete with other solutions.
Ozone will precipitate most of heavy metals so the water can be really recycled without the use of R.O or distillation.
Amir Salama P.Eng, M.Sc.
- Granby Qc Canada
---
1998
A. Electroflotation is effective in removal of surfactants from plating waste and rinse waters. Technology is based on water electrolysis. The resulted hydrogen and oxygen bubbles foam surfactant which is collected from the top of solution.
Gene Chalyt
- E. Rutherford, New Jersey
---
2000
Q. IN ONE OF OUR THERMAL POWER PLANTS WE ARE GETTING INTAKE WATER FOR CONDENSER WITH A LOT OF FOAMING AND OBVIOUSLY WE ARE RELEASING WATER WITH SIMILAR CHARACTERISTICS INTO OUR DISCHARGE. I WOULD LIKE TO KNOW WHAT ARE THE MAJOR PROBLEMS WITH FOAMING? AS THE QUANTITY OF WATER IS VERY LARGE, HOW TO GO FOR TREATMENT? IS THERE ANY METHOD FOR TESTING FOAMING TENDENCY OF WATER/ EFFLUENT OTHER THAN DETERMINING THE SURFACTANTS? IS THE FOAMING TENDENCY INFLUENCED BY ORGANICS (BIODEGRADABLE AND NON BIODEGRADABLE). ANYBODY FACING SIMILAR PROBLEM MAY GIVE THEIR EXPERIENCE/ CASE STUDY. THANKS
Ravi B Vajhala
- NOIDA, UP, INDIA
---
2000
A. The anionic surfactants are neutralized using cationic surfactants and vice versa.
By spectrophotometric via, you can determine the level of surfactant and calculate the quantity required to neutralize the concerned surfactant.
The complex compound resulting from the reaction is biodegradable.
This method is very fast and cheap.
ROBERTO PALOMINO B.
- BOGOTA, COLOMBIA
---
2000
Q. We currently have a project which involves the disposal of sewage from portable toilets. Slightly off topic, maybe. The toilets use a deodorant which contains a small amount (4 ounces per 5 gals of water) of octylphenol ethoxylate a surfactant typically used for the solubilization of proteins, and a wetting agent.
Our client would like to apply the waste from the toilets to his farm land. I am thus seeking any information about the biodegradability of this material. If you have some suggestions please let me know.
Alex Campbell
- Orangeville, Ontario, Canada
---
2000
Q. Are there any spectrophotometric tests available to determine the level of cationic surfactants?
Jennifer Kaminski
- Atlanta, Georgia
---
2006
Q. Dear
Hello:
nonyl phenol ethoxylate is a nonionic surfactant that is used in detergent powder. Please help me how to do CTAS method (ammonium cobalt thiocyanate solution).
Best regards,
Ali Rabbani
- Iran
---
December 11, 2009
Q. We would like to conduct biological degradation of Triton X 202 surfactant. Could you comment on which one is the best? And also any citations available?
Christopher Choa
- Manila, Philippines
---
---
Treating industrial effluent with surfactants
July 31, 2014
Q. Have any idea about surfactants as the treatment of industrial effluent for my final year project work?
Raj Joseph
- pondicherry,India
---
July 2014
Hi Raj. I think some readers may be willing to help you a bit, but I don't think it's going to work to ask a stranger to identify a potential project for you. Do you have any particular industrial effluent in mind? Where will you get samples? Any idea in what way you would hope that a surfactant will solve or assist with the pollution problem? Sorry, but I'm not clear about what you have in mind. Thanks.
Regards,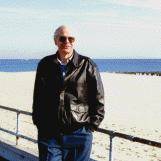 Ted Mooney, P.E.
Striving to live Aloha
finishing.com - Pine Beach, New Jersey
---
---
Organics and Complexes in Electroplating Wastewater
July 5, 2017
Q. Hi, I am currently working on electroplating wastewater (EWW) treatment as my Master Thesis. My proposal is to remove the organics within the EWW before extracting metals. So I wish make my own EWW for experiments but I wonder what kinds of organics will be present in EWW? To my best knowledge, these organics will possibly form complexes with metal ions. Am I right? And how often will this happen?

Thank you very much.
Sophie Lui
- TKO, Hong Kong
---
July 2017
-- this entry appended to this thread by editor in lieu of spawning a duplicative thread
A. Hi Sophie. Electroplating is a broad field involving the deposition of about 22 metals, plus alloys, while also requiring and involving efficient cleaning and oxide removal ... making it very hard to delimit. Further, it often involves proprietary formulas -- such that few if any users are fully aware of what organic materials may be in the wastewater that they are trying to treat.
If it is possible to make contact with a local plating shop, they might appreciate your help, and both you and they will probably have access to resources that the other doesn't have.
If that won't work and you must make your own wastewater, this page discusses 'surfactants', which are one of many classes of organics employed in plating solutions, and which should be easy to obtain for your experiments. Good luck.
Regards,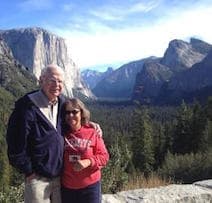 Ted Mooney, P.E. RET
Aloha -- an idea worth spreading
finishing.com - Pine Beach, New Jersey