World's #1 finishing resource since 1989
No login needed: Chime right in
topic 1407
Protective coating for ink.
1998
Hi.
I am looking for help to locate a product that can be used to protect ink. I'm using a molded plastic part with ink transferred to specific surfaces. I suggest that my customers' can use IPA, isopropyl, to clean the product, however, IPA can break down the ink. I have tried to find an ink that is resistant to IPA with no luck. I have heard of an aerosol/lacquer overcoating, and a specification, "TT-L-50". I have not been successful so far in getting a copy of the spec. or any specific brand name for this over coat.
Any ideas?
Earl Holmberg
---
1997
I believe that your number is for a Federal Specification, usually the Materials Laboratory of a military house will have a copy available. I guess this specification is for a clear coating, just as TT-L-20 covers Black Lacquer. I do not have copies of these specifications. You should be able to find an APL for each specification. (Approved Product List?) which give the product name and manufacturer.
Also try Federal Standard 595 for colors, and MIL-F- 18264, Application, Control of Organic Finishes.
Once you find the correct lacquer and application procedure, you can set up a rub test for quality control. You could paint over the ink, cure, then rub with IPA at some hand pressure, the usual standard being written as:
take one professional rugby player, place thrice folded cotton wiper into said player's paw. Now ask player to rub the sample while spraying IPA over the rubbing spot. (Use a squeeze spray bottle with a fine tip). The duty of the player is to rub the paint off of the spot, the duty of the paint is to resist such an assault. Ask the player to count the rubs. (Note: The chanting of the team song decreases the number of rubs to smeared ink.)
Now take the number of rubs you need to remove the paint, and divide by some number which will make you comfortable with the cure. That is your standard.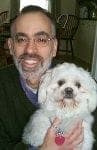 Tom Pullizzi
Falls Township, Pennsylvania