World's #1 finishing resource since 1989
No login needed: Chime right in
topic 1402
Powder coat questions
1998
Is polished chrome an acceptable substrate for powder coat ?
Is a five stage pretreatment of zinc phosphate or iron phosphate adequate for a polished chrome substrate?
When powdercoat is totally cured doesn't it also mean that it is adequately adhered?
Thanks,
Rodger
Rodger Chandler
---
1998
I believe you would have very poor adhesion.
No, the phosphate treatment relies on a reaction with a suitable steel surface.
No, there are separate tests for adhesion.
I don't know much about paint, could a powder person please expand/correct these answers?
Thanks,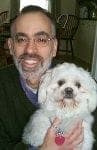 Tom Pullizzi
Falls Township, Pennsylvania

---
1998
Dear Rodger,
You would probably have poor luck in trying to coat this profile, though maybe not impossible. You must remember that powder likes and needs a surface profile or etch to adhere to. Quick as I say this, the good people at the faucet manufacturing companies are going to email me. Even they have their fair share of problems when they try to coat clear onto their products. Again, powder wants a profile or etch, this is what your phosphate is suppose to be doing. The less etch, the less adhesion you will receive. Only you can determine the allowable adhesion limits of your product. A five stage will work fine for the chrome, however ask your chemical supplier to test some of your parts at a facility that is using chrome parts. Then you test for adhesion. A part that is properly cleaned will have some adhesion characteristics. Is this part an interior substrate? To answer your last question, No, "good" adhesion is observed by applying proper cleaning methods that removes organic and inorganic soils and etches the substrates surface giving the applied coating a surface to bond with. You must then have the proper amount of heat and cure time cycle. A DI or R/O rinse might help eliminate any residual contamination remaining on the part. Need more help? Let me know!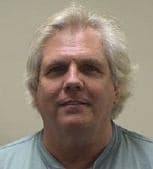 Bob Utech
Benson, Minnesota

A Guide to High Performance Powder Coating
by
Bob Utech
[affil. link to Amazon]
---
1999
Any information on how powder coat and powder clear works, concerning Harley-Davidson motorcycles would be greatly appreciated.
Len Petoliciot