World's #1 finishing resource since 1989
No login needed: Chime right in
topic 1400
FDA SEZ "How do you know it's electropolished?"
1998
The FDA auditor said "How do you know your electropolishing process is working?" My client comes to me for help. I am putting together a protocol for validating their electropolishing of 300 series stamped metal parts. Does anyone know of a standard or procedure for evaluating the effectiveness of deburring by electropolishing? Measuring the surface finish is straight forward, but any help there would be appreciated too.
Paul Vernon
---
1998
If it were me, the first thing I would do is consult all the ASTM specs and see if anything specific to FDA materials can be found. There are a LOT of ASTM specs; for example, there is an electropolishing spec just for surgical implants, so there may be one specific to FDA inspected equipment. If I found nothing, then I'd check all the ASTM specs for electropolishing. If I still found nothing, then I would say "Huh?" to the inspector without fear of embarrassment.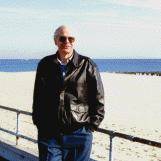 Ted Mooney, P.E.
Striving to live Aloha
finishing.com - Pine Beach, New Jersey
---
1998
What is the end use of these electropolished parts? Components for a food mixing machine, surgical instruments, parts for an artificial hip joint?
I think the effort to document the process depends on how critical is the application. Electropolishing is good for removing nooks and crannies where micro-organisms can hide, and just as good for creating a beautiful item or one that is easy to maintain.
The minute that you know more about a subject than anyone else, the phone rings. It is usually someone that wants to put you on an ASTM committee to write the specification.


Tom Pullizzi
Falls Township, Pennsylvania
---
1998
Unless you can talk your way out of any inspection, I think that you will have to develop some type of visual or microscopic inspection criteria. I have spent a lot of hours looking, usually with a scanning electron microscope, at medical devices to evaluate the effectiveness (or lack thereof) of electropolishing and etching processes. You are not alone in searching for adequate and reliable checks on these processes.
If the purpose of the process is deburring, some simple measurements of protrusions on the critical surfaces may suffice. The values for acceptance/rejection, obviously, will depend on the application. The inspection method will depend on the size of features to be measured.
Ted's answer about checking all standards and specifications is good place to start. I do not recall seeing any references to verification testing, but I haven't reviewed all of those documents.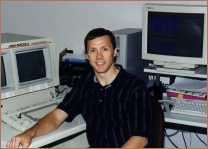 Larry Hanke
Minneapolis, Minnesota
---
1998
Hello, Paul:
Please look up our web site; you will find there our seminar program which includes specific details on ASTM specifications, ISO certification, and FDA validation. You can get there via our Directory Listing on finishing.com.
We believe we can help you select from the available methods the best procedures for validation. We can give you some trade references from companies which have used our services.
You would be welcome at one of our programs. We're in Charlotte, only a few hours drive away!
With best regards,
Ed Bayha
Metal Coating Process Corporation - Charlotte, North Carolina