Live! From beautiful Pine Beach New Jersey: Welcome to the world's most popular metal finishing website
topic 13830
Burr Removal by Barrel Tumbling
A discussion started in 2002 but continuing through 2018
2002
Q. Dear sir,
I am manufacturing a washer out of flapper valve steel, the size of the washer in millimeters is OD19, ID8, TH00.152. I would like to know what media & compounds I need to add to the barrel to achieve radius at the edge of the washer & also the tumbling process should result in burr removal.
Regards,
Ashish Asher
- Mumbai, Maharashtra, India
---
2002
A. All media sizes, shapes, and compositions will work or do something to your parts. The question is the ease of separation of the media from the parts and what kind of finish is going to cover the part after processing. I suggest maybe a 1/4 inch or 6 mm size medium to fine cut ceramic angle cut triangle depending on the amount of burr to be removed. Are there any holes? If parts are to be plated, the finer media would achieve a better looking and more uniform coated finish, but it will also take longer. If the surface finish is not important use a fast cut media shape.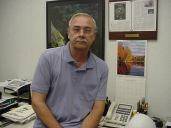 AF Kenton
Hatboro, Pennsylvania
---
---
2006
Q. Good day all,
Recently, our process is facing a serious burr problem.
First is the OD edge burr problem. It produces about 0.1% of such defect each day. At first, we suspect is the grinding coolant. Hence, we on all the coolant during grinding process. It did show some improvement but the problem still remains. Are there any possibilities to reduce it with 100% free of OD edge burr? The process flow is blank > grinding > tumbling > visual.
Beside, our part after stamping process also is facing the burr problem. Is there any solution to reduce the burr height below 10 micron? The blank material is in coil. Therefore, is that the burr height will effect by the flatness of the part? How can we ensure our method of checking burr height is in the right way?
Please advise.
Thank you
Leonard Yong
precision hardware - Singapore
---
2006
A. The best way to eliminate a burr is not to create one. First I suggest you look at your tooling and sharpen your dies if necessary. That should help. You will get a burr after grinding. When you say tumble after grind, are you using a barrel, vibe, or centrifugal? If you are using a barrel, you need to check your media. Either run longer cycles, or use a more aggressive composition. Vibe has equal xyz action and should work no matter what.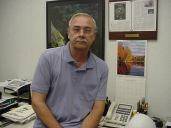 AF Kenton
Hatboro, Pennsylvania
---
---
Functions of Wood Chips, Compound & Oil in Tumbling Process
March 22, 2011
Q. I am in-charge of the surface treatment of titanium materials like plates and wires. Surface treatment includes grinding and up to polishing thru tumbling process. I need to control and lower down the variations on the surface after polishing. The materials I am using are wooden tumbler, wooden chips, oil and grinding compound. My questions are;
First, what are the functions of media, particularly wooden chips, the oil and the compound? How do they work?
Second, how can I control the mixture of these 3 materials to better control the outcome of surface treatment of titanium parts within the load batch and from batch to batch?
Third, is it normal to produce ball compounds inside the tumbler after some time?
Dennis Carlos
Process Manager - Olongapo City, Philippines
---
March 29, 2011
A. First of all a mass finishing system is based on 3 factors. The equipment provides the mechanic energy to the media/abrasive and the liquid provides the lubrication and maintain cleanliness of media and parts. Next the size of the media and/or abrasive in the media determines how fast the system works. The finer the abrasive the finer the surface finish.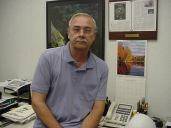 AF Kenton
Hatboro, Pennsylvania
---
April 18, 2011
A. Wood chips are good polishing media because they are soft and easily smooth down any rough surfaces to give a nice reflective layer. Many good quality gold pen nibs are polished in rose petals! The addition of oils and other media are there to improve the polishing characteristics of the medium

Trevor Crichton
R&D practical scientist
Chesham, Bucks, UK
---
---
Selecting tumbling stones for polishing and deburring
August 31, 2011
Q. Hi all. I want to know the details of tumbling stones size and their working process included in tumbling.

Also I want to know how to select the tumbling stones and compounds for the parts which need to be polished and burr free.
Mahendran Sugumaran
planner - India
---
September 2, 2011
A. To answer your question properly, we need to know about what parts you want to process. Meaning, what is the raw material and/or the part size, shape, configuration, quantity and surface finish helps and what happens to the part after. Is it plated, painted or coated?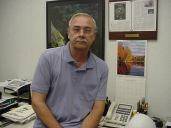 AF Kenton
Hatboro, Pennsylvania
---
---
Can't remove burr even with prolonged tumbling
May 18, 2012
Q. I am making a washer of OD: 33 mm, ID: 12mm, thickness: 1.05 mm. Raw material of washer is SK5 hardness after heat treatment is 54-56 HRC. After heat treatment we do tumbling operation for 3-4 Hrs with 8 mm cylindrical & 24 mm triangular ceramic media. But after tumbling we are not able to remove complete burr at ID of washer.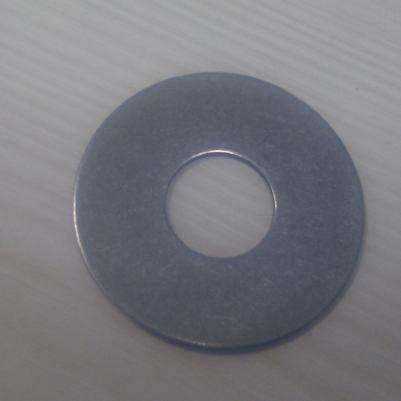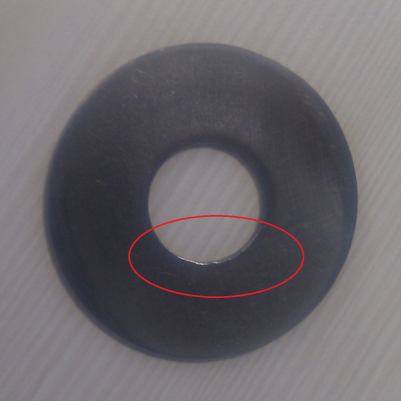 Mayank Jain
- Indore, MP, INDIA
---
May 22, 2012
A. From the visuals, I'd say you have a condition caused by dull tooling. The burr appears to be parent metal. Meaning that it is more than a burr. It is part of the shape of the part caused by the tooling. You can attack it more aggressively with larger ceramic media shapes, but that may also effect some other dimensions. Correct the tooling and you don't need a long intensive deburring process.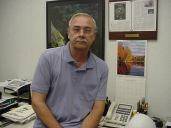 AF Kenton
Hatboro, Pennsylvania
---
---
Eliminate mis-match burr on silver stamping
January 23, 2015
Q. I am a manufacturing supervisor trying to remove a mis-match burr on Bronze material with a silver inlay. I tried using corncob in a tumbling barrel but no luck.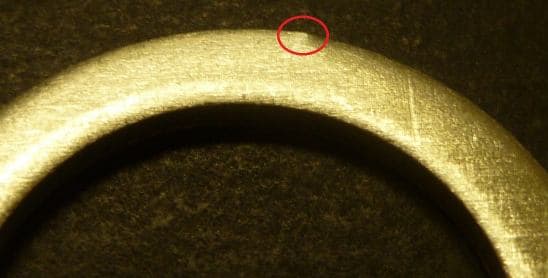 Is there a special media that I should be using or a different process?
Rick Jardin
- Rockland, Massachusetts, USA
---
January 23, 2015
A. From the appearance of the visual, it looks as if you are not interested in a bright polished finish. To blend in the burr there are dry organic abrasive mixes out there.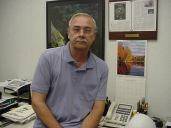 AF Kenton
Hatboro, Pennsylvania
---
---
Radiusing by tumble processing
Digital version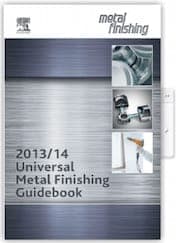 (No longer published, but Elsevier hasn't yet de-commissioned the online version of the Guidebook)
Download it before it disappears.
August 13, 2018
Q. Hi all. I want to know if the tumbling process can make a radius of 0.1R per sharp edges?
fairuz hamif
- Penang , Malaysia
---
August 2018
A. Hi Fairuz. Yes, certainly it can. Please see the 1st Chapter of the Metal Finishing Guidebook and then get back to us with specific questions. Good luck.
Regards,
Ted Mooney, P.E. RET
finishing.com
Pine Beach, New Jersey
Striving to live "Aloha"


If you have a question in mind which seems off topic, please Search the Site