World's most popular finishing site / Internet's friendliest corner
topic 13730
Small hole deburring/polishing
A discussion started in 2000 but continuing through 2019
Will vapor honing deburr our holes?
2000
Q. I have an application that needs to be filled. I have a combination of materials that require high quality holes. I am currently drilling and having debris and surface finish problems. I have tried plasma etch with mixed results. With hole aspect ratios of up to 8-1, I wonder if vapor honing is a possible solution? Any suggestion are appreciated.
Donald Shippey
- Lowell, Massachusetts USA
---
2000
A. Don,
I probably have more questions than answers for you. What are the materials involved, size, configuration, and weight? Other than that, no problem. Not all that familiar with vapor honing; however, you can deburr a lot of materials with high pressure water systems. Most of these come out of Germany and do a excellent job of removing light burrs without effecting parent metal. There are at least 2 processing methods using this technology.
AFK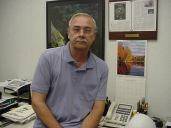 AF Kenton
Hatboro, Pennsylvania
---
2000
A. A possible avenue for your parts is called Thermal Deburring. This process utilizes a gas mixture under pressure when detonated burns off the burrs and imperfections. The part sizes are limited but the results are great.
Christopher J. Griffin
- Greenville South Carolina USA
---
---
2002
Q. I am looking for a good way to deburr a diameter 0.1 mm hole drilled through a small sst plate 1 mm thick. And also smooth out the rim of the hole edge upon the drilled surface. This is a small batch production at quantity of about 50~100 each time.
CC Chow
- HONG KONG
---
2002
A. Interesting problem.You didn't give the over all size of the part, but here are some things to consider. I'm not sure how bad the burr is, but I am reluctant to suggest any kind of mechanical deburring system, because it might push the burr back into the hole, then you may have to re-drill. I am leaning to ECD chemical deburring systems or the more expensive thermal burr type equipment. The less expensive system requires fixturing of parts versus a greater expense for the thermal system.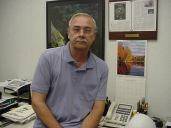 AF Kenton
Hatboro, Pennsylvania
---
---
Deburr - Drilled holes in round stock
2002
Q. I work for a manufacturer of custom wire goods. We process parts in variety of operations including drilling. To remove the burrs caused by the drilling operation, we countersink the exit side of the hole with a 82° countersink in most cases, in some use a 100° countersink, and occasionally use a sanding belt to remove burrs. The issue that I have is that I have is two fold: 1) Occasionally, as the countersinking tool wears, the tool pushes a ridge outward from the area of the countersink. This causes the effective diameter to increase, and depending on the tolerance of the mating part, also an interference fit. 2) Some of my customers do not like the countersink because it erodes the ultimate strength of the part.
This is my question, is there a product available that effectively removes burrs, with a significant tool / process life that would be able to meet high volume production demands? Ideally, the tool would be somewhat universal in nature, such that the hole size could vary without requiring a change of the tool, or at least be capable of handling a range of sizes, particularly if it required a difficult set-up.
Any comments or suggestions would be greatly appreciated.
Matt Beilke
- Merrill, Wisconsin
---
2002
A. It sounds like you have a couple of problems. Also, the answer to your question depends on a couple of things such as: what is the material, how thick is it, configuration of parts, where and how many holes, volume of parts to be processed and in what time cycle. Quick answer in the order of how I think you may be the way you want to proceed is: thermal deburring or mass finishing systems. Other processes might also work.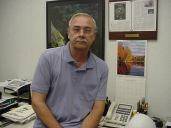 AF Kenton
Hatboro, Pennsylvania
---
---
Deburr intersecting holes
2003
Q. I need some help in deburring intersecting holes on aluminum manifolds, does anybody have something I can use for this application. Currently a vendor is doing the job, I do the machining in house and would like to implement the deburring as part of the process.This manifolds have many intersecting holes.
Thanks,
Lalo Cabral
- Orange, California
---
2003
A. There are a lot of ways to do this job; however, how much money can you afford to spend on new equipment? In the order of efficiency, I'd try thermal deburring first, then extrusion deburring, and maybe chemical deburring. Mechanical methods might work, but they depend on the part configuration, size, and accessibility.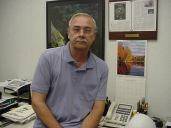 AF Kenton
Hatboro, Pennsylvania
---
---
Deburring deep cross holes in 7075 aluminum
2005
Q. We are making 3 pieces, drilling holes, .25, .4, and .5 inch diameters. Up to 8.5 inches deep into aluminum 7075. It is a big manifold, a rectangular block of aluminum 12 x 10 x 4 inches. These holes cross other holes, we need to deburr the places where these holes cross each other. Any suggestions?
Nick Harkeem
- New Hampshire
---
2005
A. Try any of the following suggestions

1.Use a reamer to take off the burrs
2.There are pneumatically operated special deburring tools available in the market for deep hole deburring
3.Reduce the feed at the cross area
Jagatheesh
- Kuwait
---
2005
A. The only way to deburr internal holes properly is via a extrude hone type system which pushes a putty abrasive through the holes. Maybe a water hone might work, but not as well.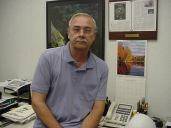 AF Kenton
Hatboro, Pennsylvania
---
---
Require polishing .06" or smaller hole to mirror finish, Material is Inconel and Titanium
December 15, 2010
Fine finish in small holes using high speed spindle.
Mac McPherson
Machine builder/importer - Charleston, South Carolina
---
---
March 1, 2015
Q. I am looking for some expert help establishing a method to finish 25 to 75 small bores in some tooling we make. The bore is a thru hole and is 0.096 X .375 long. The hole tolerance is +.0000 -.0005. Run out is .001 to the OD which is .750. The required surface finish is a #2 Ra. The material ranges from A-2 to CPM V15 and is a Rockwell of 62. I have found using a lap will bell mouth the top and bottom of the hole. We have had a previous vender that would EDM the holes and then polish the bores with a q-tip and diamond polish. At times the holes would have unacceptable runout. Because of these and many other issues we would like to pull the work back in house for better process control. An old tool and die maker said to use a honing machine but I am unsure what the surface finish would be achieved. Any help would be appreciated.
jr schafer
- clear lake South Dakota
---
March 5, 2015
? Is the part you are trying to work 2 dimensional and accessible from both sides?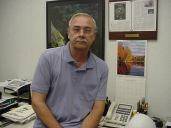 AF Kenton
Hatboro, Pennsylvania
---
March 7, 2015
Q. Yes the hole is accessible from both sides. The overall length is .750 There is a .312 counter bore on the bottom side of the hole which is .250 deep. If we use a lap and diamond paste or any other lapping compound the hole become bell mouthed on both ends of the hole. Cylindricity and straightness of the hole is critical. Run out to the OD is .001 max
Jr Schafer
[returning]
heavy metal machine - clear lake sd usa
---
March 9, 2015
A. If your part is completely flat like sheet metal, my first choice is to try a Timesaver/ flat belt system using a non-woven belt and soft backing. If that is too aggressive, there are extremely small dia brushes that can be utilized. Again you might have to play around with pressure and the abrasive effect of the brushes.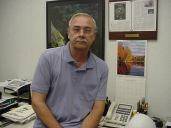 AF Kenton
Hatboro, Pennsylvania
---
March 10, 2015

Q. The part is round. OD .750 with an ID .096. The overall length is .750

Jr Schafer

[returning]




Heavy Metal Machine - Clear Lake South Dakota





---

March 11, 2015

A. Have you considered abrasive flow (AFM) to finish your bore? This process usually provides very good surface finishes while maintaining the original geometry.




Gunter Connert




- Clawson, Michigan USA




---
March 19, 2015
A. After thinking about it, you might want to try an ECD system. Electro Chemical deburring. It achieves a good clean edge without as great of an expense as an abrasive flow system. You still need fixturing.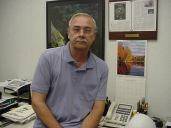 AF Kenton
Hatboro, Pennsylvania
---
---
Making a mirror surface in a Dia 2.5 mm hole in SUS316
October 16, 2017
Q. We've been manufacturing this part for 15 years, we've to make a polished/mirror liked hole in a 316 block (12.7 x 12.7 x 15mm), the process consumes tremendous time. However, we have no idea how to reduce the processing time by 30% or more.

The method we've been using is:
1) Drilling a Dia 2.4 mm hole by using CNC;
2) Milling the hole by using Dia 2.45 mm helical reamer; (Ra 0.8 surface achieved)
3) Cutting a #400 sand paper into 30x30 mm, keeps rolling it to form a pipe shape by fingers;
*** this is the hardest part because the diameter of the finished roll is about 2.3 mm ONLY!***
4) Insert the roll to a drilling machine, turn it on, bringing 316 block close to the tip of the roll carefully, insert it, let the roll rotate inside the 316 block while moving the block up and down for couple of time;
5) Repeat steps 3 and 4 by using #2000 sand paper with polishing wax added;
Done, a 2.5 mm hole with surface roughness Ra 0.2 should be formed in a 316 block.

But how can we increase the efficiency by 50%? Is there any suggestion? Thanks in advance.
Cole Tam
- Sacramento, California
---
October 19, 2017
A. Not sure of the Ra you are starting with, but ID holes are always bad news in finishing operations. Automated systems don't like confined spaces, but I would try a high energy centrifugal barrel system using dry organic media.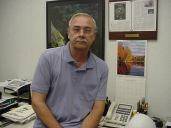 AF Kenton
Hatboro, Pennsylvania
---
December 26, 2017
A. Hi Cole,
If you talk to a toolmaker, they can probably help you with steps 3, 4 and 5 by automating via cnc. You may need to extend the length of a standard micro-tool shaft depending on how deep the hole is. Some folks will weld onto a longer shaft or glue a short tool onto a longer shaft as needed because many of the small diameter tools come on short shafts.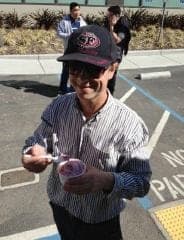 Blake Kneedler
Feather Hollow Eng. - Stockton, California
---
Eliminating machining steps/irregularities in cavity cooling holes
February 13, 2019
Q. What technologies or techniques are available to cost effectively finish a hole in steel that will leave it internally free of steps, grooves, ribs, or irregularities? I have cooling holes being drilled in die cast cavities that have spherical bottom finish requirements to facilitate water circulation. Vendors typically drill a hole and then change tools, and finish the spherical bottom. The process leaves a small step which is attracting corrosion and creating a start point for cracks from the interior of the cavity which generally meet with cracks from the exterior of the cavity. I am open to any process that might eliminate the step and thus, the resulting cracking issue.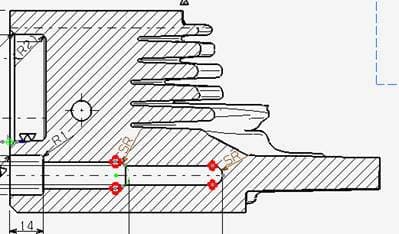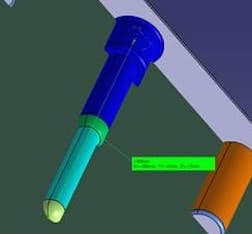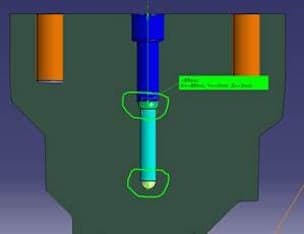 James Freewalt
Engineer Honda North America - Anna, Ohio USA
---
February 2019
A. Hi James. I don't know much about machining but I understand that there is tooling called a spherical hone which can hone that hemispherical bottom as well as the sides of the hole.
Regards,
Ted Mooney, P.E. RET
finishing.com - Pine Beach, New Jersey
Striving to live Aloha
---
February 27, 2019
A. Good Afternoon James

What could be a mechanical solution is to produce a precision ground three flute carbide step drill to provide your supplier of the machined product. The three flute design will allow for better finishes. It may also reduce the product's cost due to the number of tools used during the machining process reducing cycle time. There are many custom carbide tool grinding houses in the US that would work through the designing of this tool.

It is possible to Electropolish this feature but it adds another step and cost. Electropolish is going to attack the raised surfaces you speak of first, due to the way the current flow is attracted to them. Again there are many plating houses throughout the us that would work with you to produce the desired results.

I hope this gives you some additional options to research.
Kurt Krueger
- Lexington Massachusetts USA