60,000 Q&A topics -- Education, Aloha, & Fun
topic 13691
Nodules on Silver Plated Copper Parts
A discussion started in 2002 but continuing through 2019
2002
Q. I am experiencing "nodules" during electroplating of silver on copper wire substrates, especially at 258 ASF. This copper wire requires 800-900 microinches of silver plate. By lowering the current density (32-87 ASF), the amount of nodules is reduced, but not eliminated. If I plate lower thicknesses (175-600 microinches), I achieve great quality regardless of the current density. However, the target is 800-900 microinches! Any comments?
Ernesto Rodas
- Chicopee, Massachusetts
---
2002
A. Dear sir,
What is solution? Your bath consists of cyanide or non-cyanide silver solution?
Yours faithfully,
S.H.Hashemi
- Isfahan, IRAN
---
2002
Q. Mr. Hashemi,
It is potassium silver cyanide solution. According to our latest investigations and metallurgical analysis, the nodules are made of many, small pure silver balls that are rolled onto the wire as this is being plated. We suspect, there may be an issue with the anode corrosion process.
Ernesto Rodas
[returning]
- Chicopee, Massachusetts
---
A. I assume that this is a continuous plating process rather than rack plating. Nodules a frequently caused by poor filtering of micro sized particles. Increased agitation is normally used to increase the allowable current density and also tends to keep particles in suspension. It has a fringe benefit of keeping the barrier layer of ion depleted solution "blown away". I am not saying that either of these will work, but they are the areas that are easiest to trouble shoot and to fix. The unpleasant effort would be to find a slightly better chemistry. That is bad because as soon as you affect one parameter, it has a negative effect on another.
James Watts
- Navarre, Florida
---
A. Most nodules are caused by particles in the bath as previous responders indicated. For high speed applications it is a good idea to separate the plating cell from the sump and pump the solution from the sump to the cell through a filter. The cell should be designed so the solution overflows the anodes and carries any particulate material back to the sump.
You did not mention what type of anodes were used in your process. I have seen lots of problems using inert anodes where fine silver particles actually plate out on the anodes if the anode area is too small,the free cyanide level too low or the pH too low.
Good luck,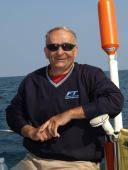 Pat Mentone
St Paul, Minnesota
---
Q. Mr. Watts,
It is a high speed, reel to reel, continuous plating process. The potential for micro contamination has been considered and agitation has been provided, our tests cannot detect any organic or inorganic contamination. We know that nodules are made of pure silver that, for some reason, are being adhered to surface.
Is there any way to slow down the rate at which the anode corrodes without jeopardizing its conductivity at high current densities (200-258ASF)?
Insoluble anodes such as platinized titanium have not helped due to excessive amperage fluctuation.
Ernesto Rodas
[returning]
- Chicopee, Massachusetts
---
Q. We have been using silver anodes (pillows) for about 5 years and their performance has been pretty good until we started plating 9%(850 microinches) Ag over .0403" copper wire. We found excessive amount of silver fines at the bottom of our tanks and capstans, we have inline microfiltration and the plating cells are isolated from the main collecting tank.
Our latest test run using silver slabs as anodes have yielded to a better finish and almost nodule free product (one has to use 100+x magnification to see them). The chemistry of the bath has been modified many times, but the results are the same; excellent quality with all chemistries for all range of products except 9%. The machine is capable of doing this, because we've done so in the past, but may be this was just a lucky shot. We just cannot duplicate what we did two years ago. Our standard rates for 9% was 650 feet per minute at 250 ASF, but now nodules are in the way.
Ernesto Rodas
- Chicopee, Massachusetts
---
---
December 13, 2019
-- this entry appended to this thread by editor in lieu of spawning a duplicative thread
Q. Hi, my name is Carel. I work for New Zealand based electroplating shop and have been in the industry for 23 years (18 of which was spent in South Africa) We are currently trying to plate silver onto stainless steel mesh. We used a nickel strike and plate silver straight onto that, adhesion is good and thickness is achieved. My question is, is there a way to have the silver plate more nodular (or spiky) for a better word. We plate to 55 microns and have run up 20 amps and 3 volts. Silver has no brighteners or carriers in as it needs to be flat.

Best regards
Carel van Tonder
Factory manager - Auckland, New Zealand
---
December 2019
A. Hi Carel. Spiky or nodular plating is usually considered a defect rather than an objective, but this thread suggests that tiny particulate silver would be a way to accelerate it, and when I read about burning in thread 43247, I wonder if you might not deliberately burn the plating early on in the cycle, then reduce the current density to put smooth, nice plating over it. Just brainstorming -- no actual experience in such attempts :-)
If you search the site for "nickel trees" you'll find other threads where people inquire about making deliberate nodules.
Regards,
Ted Mooney, P.E. RET
finishing.com - Pine Beach, New Jersey
Striving to live Aloha
---
December 13, 2019
A. Hi Carel

If you want to produce "spiky" silver you can use a simple silver nitrate solution; which is why smooth silver is usually plated from a cyanide bath. But the deposit will be sharp silver crystals and "nodular" implies smooth rounded growths.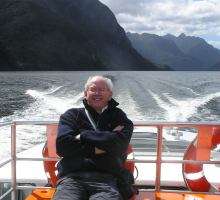 Geoff Smith
Hampshire, England
finishing.com is possible thanks to our supporting advertisers, including this shop: