World's #1 finishing resource since 1989
No login needed: Chime right in
topic 13519
Cleaning White Gold... help!
A discussion started in 2002 and continuing through 2020 so far.
Adding your Q. / A. or Comment will restore it to our busy Current Topics page
2002
Q. I've got this ring which is white gold, that was cleaned by my brother who mistook it for silver and tried cleaning it with toothpaste. now its got this kind of black tint to it, and I was wondering if there was anything I could do to clean it and get the black tint off?
JJ Smith
- Portland, Or
---
2002
A. Try a hydrogen peroxide [affil. link to info/product on Amazon] & vinegar mixture. No long soaks please.
John Tuohy
- Ireland
---
2005
A. To create white gold, yellow gold is alloyed with other metals, and therefore the gold will always keep the yellowish shade. To give it the "white" look it is dipped in a rhodium liquid chamber that covers it with a white rhodium coat.

To fix scratches and cover up dirt on white gold, often all that is needed is a re-dipping, a process of less than three minutes which can be done at most professional jewelers.
Jessica Shapp
marketing - Omaha, Nebraska
---
2005

You've answered JJ's question well, Jessica; thank you!
Still, it is important for consumers to know that although white gold may have a slightly off-white tint, white gold is a very different thing than yellow gold, that it must comply with standards, and that according to those standards, some white golds are whiter than others. Stuller X1 14K and W.R. Cobb's "Precise® White Gold", for example, are apparently attempts to make gold as white as possible. Because of the stark contrast when the rhodium wears thin in a spot, it is wrong for a jeweler to plate yellow gold or low quality 'whitish' gold with rhodium. We have dozens, maybe hundreds of threads on-line here revealing the heartache that this shoddy practice causes.
Another thing that must be said is that the sale of a white gold ring should include this re-dipping "service" for some period like 5 years. Without such a free service contract built in, every jeweler everywhere is constantly tempted to do what you describe: apply a very thin coating of low quality rhodium on his ware from a dirty teacup in the back room instead of doing the job right in an instrument -controlled specialty plating shop. When the costs of redoing the plating over & over again is borne by the seller rather than the consumer, the economics will shift and jewelry suppliers will start doing the plating right the first time.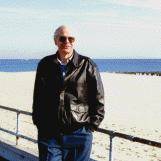 Ted Mooney, P.E.
Striving to live Aloha
finishing.com - Pine Beach, New Jersey
---
---
2006
Q. I have a white gold ring that I've been polishing with a silver cloth, is it safe to do so or should I be using a gold cloth? I also have a large brown/dark 'crack' to one side of the setting, is this possibly due to the Rhodium cracking or breaking up. It hasn't turned yellow yet but is scratched at the base, how can I make it shiny again?
Elizabeth Fisher
- Cheltenham, UK
---
---
2006
Q. They turned my ring yellow gold
To anyone who could help,

I just got engaged in February and just a couple weeks ago I noticed that the under part of my ring ( the side of my palm) was turning yellow. My jeweler told me that the rhodium plate needed to be put on the ring again. She said it could be a chemical reaction or because we had to get it sized a whole size smaller ( from a 7 1/2 to a 6 1/2) and the buffing caused the rhodium to wear. I just went back to the jewelry store today to pick up my ring, and the company accidentally took the entire rhodium coating off and now my ring is yellow gold looking all over. I was very upset and they are now sending it back to get the rhodium put on the entire ring again. How will this effect the look of my ring and is this going to happen all the time?
Chelsea Jones
consumer - Bluefield, West Virginia, USA
---
2006
Q. I need advice on how to bring back the bright white color to my white gold pendant that includes tanzanite and opal insets. The white gold is slightly yellowish in color and is definitely "different" from my white gold chain. I don't want to damage the tanzanite or opal when I try and clean the white gold. Thank you for your help.
Margaret Robinson
consumer - Columbia, South Carolina
---
2006
Q. Can you not clean white gold rings at home? I have 3 rings which cost me £15 each to clean every year.
Andrea Smith
personal - England
---
August 26, 2009
Q. So I have a pair of cufflinks that are mother of pearl in the middle with the edges and an insignia in the middle being yellow gold ... if dipped in Rhodium will that mess up the mother of pearl?
Daniel O.
- Charleston, SC, USA
---
June 19, 2012
A. I have found Vanish white works with my white gold rings, I discovered it while hand washing my clothes.
Caryn Veenstra
- Newcastle, U.K.
---
---
November 1, 2020
Q. Hello. My white gold ring has turned black after being exposed to 'glass renovator'; I believe it contains chlorine. After trying to wash the chemical off, it has turned slight yellow. How can I turn it back to being white? Thanks a lot! Dace
Dace Langsteina
- Birmingham. England
---
November 2020
A. Hi Dace. I don't think it's possible to say from the description whether there is still a removable stain on the ring or whether it needs to be rhodium plated again. A jewelry shop will have polishing sticks to polish away any yellowish stain if it is a stain, and rhodium plating to re-plate it if what you are seeing is the slightly yellowish tint of your white gold. Good luck.
Luck & Regards,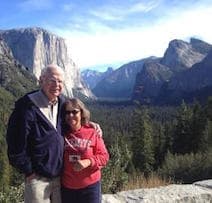 Ted Mooney, P.E. RET
Aloha -- an idea worth spreading
finishing.com - Pine Beach, New Jersey
adv.: Discover the choice made by manufacturers
nationwide for high quality jewelry plating & finishing