World's #1 finishing resource since 1989
No login needed: Chime right in
topic 13396p2
How to Clean Brass Beds (cont'd)
---
1 2
---
2007
Q. Please help me ... I have a very old brass bed ... I don't think it is plated ... I tried cleaning the brass with a vinegar and table salt paste ... It seemed to work okay but now I have areas of redness ... I was told to use Muriatic Acid [affil. link to info/product on Amazon] ... I'm worried about ruining this bed.... I am also worried that if I sprayed the muriatic acid on to the brass bed then I may have stains left from acid running down the bed....There is so much fine detail on this bed... It has 3 large medallions with intricate details of angels....
Can anyone please advise me.... I'm lost
Clarence Bartlett
- Kitchener, Ontario, Canada
---
2007
A. Don't use muriatic acid! It's dangerous to use, the fumes will rust everything in the neighborhood, and it's no good for brass anyway. Vinegar and salt is safe for people but powerful and very aggressive on brass -- which is why it's now red (some of the zinc has been eaten out of the alloy at the surface). Use a mild polish like Brasso and it will come back to the warmer brass color soon if not immediately.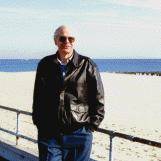 Ted Mooney, P.E.
Striving to live Aloha
finishing.com - Pine Beach, New Jersey
---
2007
Q. This is the best site... Thanks for all your help! My brass bed is well over 100 years old. I believe that refinishing strips away any natural patina that adds character to brass over the years, however, my bed is so dark and aged. I've now cleaned it the best I could. Certain areas I couldn't get in to clean (angel wings) and Brasso has left a greenish residue in the nooks. My questions:
1) Will lacquering an antique brass bed devalue it.
2) Does lacquer come in a matte finish? I hate the gloss look.
3) What's better waxing or using linseed oil to protect its finish?
4) I've heard that Linseed oil if rubbed into the brass will protect it from aging. Won't this get on my sheets?
5) How often should I apply Linseed oil to my bed?
5a) Should I lacquer the bed immediately after cleaning or do I have a week or so before the bed noticeably tarnishes.
6) What's better, waxing the bed or using linseed oil if I choose not to lacquer.
8) I did use muriatic acid but diluted it 50/50. The brass appears more yellow and not even. Should I wait a week or so to give some natural patina to the brass or should I protect its surface immediately
9) With this in mind what would you suggest? Lacquer the bed/wax the bed/or use linseed oil?

THANKS AGAIN FOR ALL YOUR HELP. THIS WAS THE BEST SITE ON THE INTERNET FOR FINISHING INFORMATION.
Clarence Bartlett
[returning]
- Kitchener, Ontario, Canada
---
2007
Q. Does lacquering an antique brass bed after stripping its natural patina reduce its value?
How do I care for my brass bed after I remove its patina?
I heard to wipe bed down weekly with a rag moistened with olive oil or boiled linseed oil? Which method is better?
Why do I have to boil linseed oil?
Should I wait and let the brass bed return to its dull brass look and then lacquer? or should I lacquer immediately after cleaning? How long does lacquer last before needing to be redone?
Marley Anderson
- Victoria, BC, Canada
---
2007
A. I have been working on refinishing an old brass bed all week. I have been using "Barkeepers Friend [affil. link to info/product on Amazon]" and it seems to be working very well. I make a paste with the powder and then apply it with a sponge - you have to rinse by rubbing it with a clean cloth while spraying the water over it, or there is a film left, but once it is all dried it looks beautiful. I have found this to work perfectly for stainless steel sinks,and all my aluminum pots and copper pans, too - I received a sample of it with my new Calphalon pans and just love it.
Kathy Ellis
- Everett, Washington
---
2007
Q. A neighbor was throwing out an antique brass bed last week. I asked if I could have it. Not knowing that it was a solid brass bed I started cleaning it with Brasso. It's doing a great job but it will take many weekends to finish.

What I started to do is wax the parts I have done with car wax as I finish sections. has anyone tried this? It seems to add quite a shine and I can't imagine wax harming the brass at all

thanks
Chuck Fenner
- Port St Lucie, Florida
---
2007
A. Nice to see I am not the only one who loves old brass.I bought mine years ago,and was nearly completely green from tarnish,i fixed it ,tightened it and began the tedious chore of polishing with brasso.I discovered a product called Autosol [affil. link to info/product on Amazon] in a toothpaste like tube,this stuff rocks and when you are done polishing,you will be fascinated,it is found at auto stores,and hardware stores,i believe it's purpose is to polish mag wheels,this stuff rocks,trust me:)have a great evening ppl:)
Randy Horne
- Peace River, Alberta, Canada
---
2007
A. I bought my "over a 100 yr. old" solid brass bed in 1969. The first cleaning was slow, probably because of an original lacquer and I should have used a solvent on it. But after that time I could polish it with Brasso in just a few hours and I only did it once every year or more. Even waiting 8 years, it has mellowed to a lovely patina. Not getting fingerprints on it helps to keep the patina even. I find I prefer it to the glaring gold and I find the new lacquered beds to look a bit phony. A friend said Ketchup cleans brass easily and safely. I may try it. I think people should not be perfectionists in the cleaning process. Let the patina grow as part of the charm of a true antique. It's all good.
Nance Leikhim
- Truckee, California
---
August 20, 2008
A. Barkeepers friend =>
is the best ever for cleaning brass. I was amazed! its cheap, fast and easy.
verna crowell
- Portland, Oregon
---
August 29, 2008
A. There is patina, and there is crud and there are no rules to say which is which. If you have a real antique piece, patina is desirable, but most of the time, you might decide to go for the clean stuff. I just tried the Lysol toilet cleaner, as suggested here, on an old copper nightstand. The piece had gone black, and it was too big a job for brasso. Plus, brasso might leave traces, even after rinsing. I did not use steel wool, just a sponge, and I rinsed immediately and very carefully and dried the piece with rags. It works wonders, the result is immediate, faster than vinegar, lemon juice or coca cola.Coke works well for regular cleaning, I knew a barman who used it daily on his heavy copper bar to take the glass marks out. I plan to cover my nightstand with a protective matte lacquer from Peacock laboratories (Permalac). The product is a bit expensive, but it is the best on the market and you do not get that unpleasant shine. We need to protect copper here in Savannah, as there is a lot of sulfur in the air.
Garance Lambert
- Savannah, Georgia
---
September 3, 2008

C'mon now, Garance, it's been over for 140 years; you can quit complaining about the gunpowder in the air from the War of Northern Aggression :-)

Regards,




Ted Mooney, P.E.




Striving to live Aloha




finishing.com - Pine Beach, New Jersey




---
September 12, 2008
A. I have personally used sprayable phosphoric acid to cut through the coffee-colored tarnish on a 100+ year old solid brass bed. This worked great. Then I found a muriatic acid product that was a "synthetic" type without all of the dangers and I flooded the bed with it.

Yes, it did leave streaks which I was able to remove with either "000" steel wool or an "extra-fine" padded sanding block. This produced a "wonderful" brushed satin finish which I liked over the garishness of polished brass. I was also able to achieve the same result with my Dremel and the #512 sanding puff (purple in color and about a 380 grit). You could rub each section as you finish it to prevent tarnishing.

I chose to wait until I saw a slight patina form then I hit it with the Linseed Oil [affil. link to info/product at Rockler] to keep it in this state.
Melissa Fox
- Canton, Ohio
---
February 7, 2009
Q. Does anyone out there know if I can use pure extra virgin olive oil to shine brass antiques?
Shinelle Valere
- Brooklyn, New York
---
March 13, 2009
Q. I have a brass hand railing that was finished by the contractor, cleaned with some orange stuff and then sprayed with a can lacquer. The lacquer is coming off in places, so I need to remove the rest of the lacquer, clean and reseal.

I have read some other strings and it looks like to strip with lacquer thinner : Any idea which type/brand?

Clean Brass with Lysol toilet bowl cleaner [affil. link to info/product on Amazon] and 0000 steel wool [affil. link to info/product at Rockler] or is something better?

Polish with brass polish and seal...again any particular type/brand?
Tom Gathman
building manager - Springfield, Illinois
---
March , 2009
A. Hi, Tom. If you are talking about a lot of railing and consequently a lot of lacquer thinner and/or lacquer, G.J. Nikolas [a finishing.com supporting advertiser] is a specialist who can supply you with all of the materials related to refinishing brass.
I personally don't care for the idea of using toilet bowl cleaner on brass.
Regards,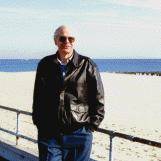 Ted Mooney, P.E.
Striving to live Aloha
finishing.com - Pine Beach, New Jersey
---
May 2, 2009
Q. I am hoping someone might be able to help me determine whether it is possible or even feasible to clean a king-size, solid brass bed that went through a fire. Although I think it is the lacquer that burned, I don't know whether that is removable, how much work is involved, or whether the burned areas are simply not salvageable. Right now it is supporting boxes over the rafters in our garage; if it is not salvageable, I suppose I could use it to support a wisteria vine. (flower bed - heh heh).
Catherine Clark
- New Orleans, Louisiana
---
August 6, 2009
Q. I have a 1920s brass bed that I have owned since 1968. I have polished it many times but I was told today, by a local small town dealer, that I shouldn't polish it because it reduces the antique value. Is that true? I have noticed in the past that when it has gone unpolished for a long time that the "patina", or whatever it's called, looked like it was eating into the brass itself. It seems that left unpolished indefinitely the bed would be ruined.
What is the recommended way to care for an antique brass bed?
Bruce Campbell
- St Augustine, Florida
---
January 18, 2010
Q. I purchased my brass bed in 1980. When l purchased it the leaflet said it was solid brass (it cost enough!) and l have just done the magnet test..and it would appear to be solid brass. It has some sort of coating. Due to laziness and neglect..some of the rods have become pitted...other parts of the bed are perfect.
How would I go about rectifying this problem. I am not someone who has the time to polish the bed on a weekly basis..so I would like to treat the problem once..and hopefully be able to spend a minimum of time and effort to keep it looking nice. I am not bothered if it shines or if it is matte.(altho' I prefer the buttery warm natural look).
I have read most of the posts..but don't seem to find one matching my problem.
Any hints or help would be welcome. It is those 'pitted' areas that I want to be rid of...some seem to be under the lacquer finish..
others l can feel if I run my fingernail over them.
Any help most welcome.
Thank You...in advance.
Jo Burleigh
- Brighton, England.
---
May 20, 2010
A. On a brass bed I got at a thrift shop, I started with Barkeepers Friend [affil. link to info/product on Amazon] cleaner and elbow grease, and, although time intensive, years of crud did come off. To speed the process, I tried Brasso....no way! Then, I tried toilet bowl cleaner. That seems to be the better alternative, if not so much crud, but Bar Keeper's Friend won. Will use toilet bowl cleaner when bed is assembled inside, as it is hard to use a powder cleaner indoors! So, elbow grease it is.
kimberlee kyle
- league city texas usa
---
August 4, 2010
Q. I have a brass bed which belonged to my grandparents and is way over 100 years old. We had it cleaned and lacquered soon after we married and then again about 15 years later, my husband having taken the whole thing apart each time and put it in a suitcase! When the lacquer starts coming off it actually looks worse than if it is never cleaned at all. After the 2nd lacquering my husband decided he shouldn't try taking the bed apart again as it was too fragile.

So twice a year since the 2nd lacquering I have cleaned the bed with Goddards Long term brass polish and the bed becomes the palest of pale yellow and is beautiful. Sadly, Goddards have now changed their formula to make their product more "environmentally friendly" and it is no longer as effective. We have tried using Brasso (which is not long term) and then the Goddards afterwards,which doesn't seem so good.

The mere thought of using anything abrasive makes me feel quite ill! A number of suggestions I see use products made in USA, - not much use here!
Joyce Lucas
- London, England
---
November 18, 2010
Q. I have a tarnished brass bed that was recently given to me. Not sure I care for the brass. How would painting it work?

Thanks, Cathy
Cathy Melhaff
- galt, California
---
November 18, 2010
A. Hi, Cathy. Whether to paint it is a matter of taste. But it is difficult to get most paint to adhere to brass. The first coat needs to be a Self-Etching Primer [affil. link to info/product on Amazon].


Regards,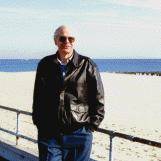 Ted Mooney, P.E.
Striving to live Aloha
finishing.com - Pine Beach, New Jersey
---
March 9, 2012
A. Found a cream brass cleaner on Amazon by Wrights. Comes in four pound tub. I have 100 year old brass bed...Cleans like a dream...no bad smell. Just apply, rub and shine with a dry cloth!
Connie Byer
- Ann Arbor, Michigan
---
---
How can I tell if my brass bed has a lacquer finish?
March 11, 2014
Q. I have inherited a brass bed. Currently it looks smokey. Before I ruin it by trying all kinds of stuff I'd like to know how I can tell if lacquer has been applied?
Robyn Stamm
- Colorado Springs Colorado
---
March 2014
A. Hi Robyn. With our modern technology it's very hard to tell what something which looks like brass is actually made of. So when you say you inherited it, does that imply it's a hundred years old or you don't know where it came from and its age?
The first easy test is a magnet. If it's magnetic, it's not brass, it's steel with some sort of coating or plating. If it's magnetic, it's either solid brass or possibly anodized aluminum (which should be noticeably light). The reason this matters is that solid brass can be repolished, whereas brass plating is thin and probably can't be, nor can aluminum. If you are seeing any rust, it's probably brass plated. If it's old and heavy and not magnetic, your worries are probably mostly over, since it's probably solid brass.
Next, if you're not sure whether you are looking directly at metal or at a clear or translucent coating, you're probably looking at a coating. You can verify a coating (of non-metal) with a resistance meter (an inexpensive meter set to resistance measurement) because metals conduct electricity and clear coats do not, so you'll see a low resistance if it's bare metal.
If it's not old and it's steel and it's non-conductive, you probably ought to stop because it may have a smokey tinted lacquer or translucent coating over nickel plating, so removing the lacquer will remove all of the yellow color.
Most lacquer removers / clear coat removers will not damage metal. Try acetone / lacquer thinner (warning: flammable!) first and you should see lacquer coming off as a gummy residue. If lacquer thinner doesn't render the surface conductive, it's a clear coat that is not lacquer and requires a stronger stripper. Get aircraft stripper, goggles, and gloves and work on it outside and upwind. The aircraft stripper is very noxious to humans, containing methylene chloride.
Sorry I can't be really definitive, but people work hard to make brass plating look like solid brass, and to make anodized aluminum look like brass, and to make tinted lacquers look like brass plating, and to make clear coats that are more durable than lacquer ... it can be difficult to figure out what you have and how to treat it. Sorry.
Regards,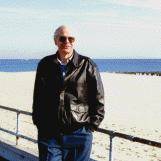 Ted Mooney, P.E.
Striving to live Aloha
finishing.com - Pine Beach, New Jersey
---
---
May 26, 2014
Q. I have a brass bed that I've been polishing for several weeks now. It looks beautiful, but some of the vertical tubing is redder than the tubing on the periphery of the bed. Have been using Wright's brass cream. Applied many times, but the red never seems to go completely away. Still beautiful, but would prefer an even color. Shining a flashlight on it, alternating yellow gold and copper streaks manifest.

Tried the magnet test with confusing results. The magnet did not adhere to the horizontal tubing at the top of the headboard, but as I slid the magnet down the side, it suddenly clicked in place, even though the side and top are all one piece. My suspicion is that the bed has some kind of iron skeletal under-structure, but that the tubing itself is pure brass. Does anyone have an alternate explanation? Don't understand it. The bed, I think, is a 100 years old or thereabouts.
Larry Truddell
- New York, New York USA
---
May 2014
A. Hi Larry. I don't claim any actual experience with your situation; but brass is an alloy of copper and zinc, and it is possible to "de-zincify" brass, leaving it too coppery and thus too orange. Someone may have applied a too strong acid at some time in the past. It's unlikely that you can apply any chemical that will rectify the situation since zinc will dissolve quicker in whatever it is than copper will. But mechanical buffing may fix it -- or talk yourself into believing that it is the valued "tiger stripe" finish :-)
Sure, I think it's likely that there is steel/iron under-structure in stressed areas. Good luck with it.
Regards,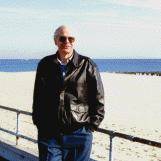 Ted Mooney, P.E.
Striving to live Aloha
finishing.com - Pine Beach, New Jersey
---
November 14, 2014
A. There's a product called "Mother's" that you can get at any auto parts store, etc. It's pretty good at cleaning and shining. Goes on like a regular car wax would, dries dull, and wipe/buff with clean cotton cloth.
Cindy Breal
- RIC, Virginia, USA
---
September 26, 2015
A. The only brass cleaner I use is Liberty. It is truly the best and easiest. Was the only brand used by the company who I bought my brass bed from.
Mary Collins
- Virginia Beach Virginia
---
November 11, 2015
A. Two Words: POWER TOOLS!!! Gone are the days of hand polishing for me. I love copper and brass. It would take days to polish a large object, and it still wouldn't look like it was professionally done. Half the project would start to tarnish again before I was completely finished. LOL Now, I do it the professional way with a drill and metal polishing kit (compound and buffers). Youtube has great instructional videos too. You will never go back to hand polishing!!!
Amber Meeks
- Reno, Nevada, USA
---
July 2, 2016
A. Tried Acetone and Lacquer thinner. Didn't work. We stripped the lacquer with gel paint stripper. Then used Rubbedin Metal Magic on fine steel wool. Even resorted to stainless steel curly kitchen pot scrubber. The bed looks amazing. We aren't going to get it re-lacquered. Just enjoy the less bright look and do the Metal Magic once a year. The four poster King brass bed looks fantastic now. I am in Perth Western Australia. Rubbedin products available online or at selected IGA stores.
Jacquie Thomas
- Perth Western Australia
---
October 27, 2016
A. Use ketchup on brass bed, let sit for 30 minutes, then use a good smelling dishwashing liquid, to clean off ketchup; wash and rinse with warm water, then use microfiber cloth.
lynn carr
- sebastian, Florida USA
---
1 2