topic 13365
Electrically Conductive Coating for Aluminum
(2002)
I am designing enclosures from sheet aluminum, and I need to select a coating.
It is necessary for the parts to have good electrical connection where they fasten together, so the coating must be electrically conductive. Iridite seems to be a good choice, except that it scratches easily, leaving exposed aluminum that can corrode. There is another coating called Alodine that may work also.
Any advice?
Carl Spearow
- Gilbert, Arizona, USA
---
First of five simultaneous responses(2002)
The Iridite and Alodine processes you mention are both chemical conversion coatings. The names are different due to different manufacturers of the products. Neither are scratch resistant. Not knowing all of the conditions the enclosures would be exposed to, I would suggest looking into electroless nickel as an option. It is both electrically conductive and scratch resistant.
Ira Donovan, M.S.F.
Kansas City, Missouri
---
Second of five simultaneous responses(2002)
You mention Iridite & Alodine - they are both the same, chromate conversion coatings, just two different manufacturer's products. A good idea is to anodize the part, except where you need electrical conductivity, & chromate those areas.
David A. Kraft
- Long Island City, New York
---
Third of five simultaneous responses (2002)
There are many things to consider when looking to solve this problem. The best conductive surface is the bare aluminum itself but since you are concerned about corrosion it requires some sort of protection. A class 3 Alodine would probably be your best bet. As far as scratches go it is hard to meet both requirements. How are you attaching the faying surfaces of these parts? If you could seal around this area with some type of sealant the scratches might not be an issue.
Steve Adams
- Cedar City, Utah
---
Fourth of five simultaneous responses(2002)
Alodine, like Iridite scratches easily. You may want to consider electroplating eg., Tin plating.
Dado Macapagal
- Toronto, Ont
---
Fifth of five simultaneous responses(2002)
Iridite and Alodine are pretty much one and the same. Depending on your budget for coating these parts, electroless nickel may be an option, though it will be more expensive than the aforementioned conversion coatings.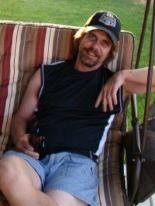 Marc Green
anodizer - Boise, Idaho
---
(2002)
Check out the healing properties of Conversion coatings. It is supposed to heal over scratches and nicks to some degree.
Jon Boshea
- Fridley, Minnesota
---
(2002)
Here's a second vote for anodizing with chem film (excuse me, chromate conversion coating) on the areas that need to be electrically conductive. We do parts like this all the time.
Guy Lester
- Ontario, California, USA
---
(2006)
Does anybody have experience using NEDOX for this purpose?
Meets or exceeds requirements of Mil-C-26074 [link by ed. to spec at TechStreet] Class 1, 2, 3 and 4.

Best regards,
Steve Kakavand
- Camarillo, California, USA
---
(2007)
Hello,
We need a electrical conductive aluminum coating. The design temperature is close to 200 °C and we had problem using Alodine/Iridite.
We observed that this coating increased its resistivity with temperature.
Furthermore, we must design according RoHS and I think the Chromate coatings is banned.isn't it?
Do you have recommendation?
Rafael Barea
- Madrid, Spain
---
January 9, 2008
Hexavalent Chromate is not RoHS compliant.

Trivalent Chromate is generally RoHS compliant.
Matthew De Remer
- Boston, Massachusetts


This public forum has 60,000 threads. If you have a question in mind which seems off topic to this thread, you might prefer to Search the Site