60,000 Q&A topics -- Education, Aloha, & Fun
topic 13189
Non-conductive wedding bands
A discussion started in 2002 but continuing through 2019
2002
Q. A friend of mine wants to propose to her boyfriend who is an electrician, but she wants to give him a ring that he is able to wear even while working. I told her I would try to help her find something, but no jewelry store that I have found has anything that is non-conductive, of course. I was wondering if anyone knows of something that exists that can be made into a wedding band, or if a regular gold band can be plated with something to make it non-conductive. Please help me if possible.
Thanks!
Vanessa O
[last name deleted for privacy by Editor]
- Littleton, Massachusetts
---
2002
A. Hi, Vanessa
Rings are nice, but electricians and many other workers should not wear them on the job. A metal ring is very low in resistance and can carry huge currents even at low voltages. The man's finger could be burned right off his hand from even a low voltage 6-volt supply. Don't take a grossly unsafe practice, like an electrician wearing a ring, and try to make it not quite as unsafe by coating the ring. No rings for electricians.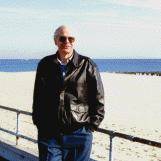 Ted Mooney, P.E.
finishing.com - Pine Beach, New Jersey
Striving to live Aloha
---
---
2002

Try carved ivory or jade.

Christine W

[last name deleted for privacy by Editor]




- Santa Clara, California





---

2002

That's not a bad idea to solve the conductivity problem, but wearing rings is not a good idea for mechanics anyway because they can catch on things and pose the same hazard as wearing a tie and working around mechanical things. They can be caught in the works.

A problem is the reflex (knee-jerk) action. If your hand is somewhere close where there is danger, and your ring by chance gets caught, you tend to pull your hand back involuntarily, causing a chance for injury.




Tom Pullizzi




Falls Township, Pennsylvania





---

2005

Try this website. I am having the same issues.

www.thecarrotbox.com

Sarah S

[last name deleted for privacy by Editor]




- Benicia, California




---
---
C
A
R
B
O
N

/

K
E
V
L
A
R

2004

As an electrician I have the same problem, I am currently investigating into having a wedding ring either made from Carbon fibre, or Kevlar.

Tim D

[last name deleted for privacy by Editor]




- England





---

January 30, 2010

Ceramic & Carbon Fiber rings are non conductive.

My fiancé flies RC helicopters and wants a non conductive ring because of the batteries he deals with. They do have just ceramic, just carbon fiber or ceramic with carbon fiber inlays. That's the best bet, there's just not much selection of those.

Melissa D

[last name deleted for privacy by Editor]




- Sacramento, California





---

July 1, 2010

Zales sells ceramic and carbon fiber rings, I'm getting one for my electrician fiancé.

Cory Spellman




- Salem, New Hampshire, USA





---

March 9, 2008

My fiancé is an electrical apprentice and we just figured he would go without a ring while at work. The when we were searching through ebay we found ceramic rings, we wondered if these would be acceptable?

Autumn McKenna




- Charlottetown, P.E.I,, Canada





---

April 12, 2008

Even ceramic rings have tungsten or titanium inlayed in them. I am an electrician and I found that the only acceptable solution is to have a ring tattooed on my finger. You may have some difficulty finding an artist that will tattoo hands but it is the only safe solution. Any ring I have found contain some form of conductive material. also you must consider that if he electrocutes himself what kinds of effects will it have on a ring wrapped around his finger and in turn what effects will that ring have on his finger. Work safe and don't listen to those who believe rings are safe because they are not.

wade mcrae




- Canada





---

November 3, 2010

I also wanted a ring that wouldn't conduct and found a bunch of ceramic rings at a place called Wedding Rings Forever, www.weddingringsforever.com. I called and they also make pure carbon fiber rings and ceramic rings in blue, pink and white, which were pretty weird. I'm still not 100% positive if ceramic or carbon fiber rings conduct even the smallest amount of electricity though.

Wade Peterson




- Orem, Utah, USA





---

August 14, 2011

Hi my fiancé does welding on his job frequently. I am wondering if a ceramic with fiber fiber inlay would be a good non-conductive choice.

Thank you

Kali McNeil




- Fayetteville, North Carolina, US




---
---
T
A
T
T
O
O

R
I
N
G
S

2004

My husband has the same problem! We have been searching everything we could to think of a way to make it more safe. He works with Telephone equipment, and installs security cameras, so everything he deals with is low voltage. I know it is still dangerous, but we don't really have the issues say a mechanic would. Unfortunately, DH has lost our wedding ring because he took it off at work. He is actually looking into having a Celtic band tattoo put on his ring finger. Small enough that when he puts his normal band on, it isn't seen. It's a thought! I'm not big on tattoos, as a matter of fact, neither of us have any, but it would be a safe alternative. Just be SURE before you get it done! If anyone else has some thoughts on how to accomplish this, I would love to hear. A friend of our family is a jeweler, and I am going to talk to him this week to see what some other options might be.

Candy O

[last name deleted for privacy by Editor]




- Olympia, Washington





---

2004

Hi, Candy

A tattooed "ring" sounds like the ideal solution for an electrician (or mechanic), Candy.

Low voltage does not greatly reduce the hazard of a ring for an electrician, it only offers a false sense of security! Ohm's Law tells us that current is equal to the voltage divided by the resistance. The resistance of the human body is quite high, such that the current flowing through the body is low if the voltage is low. So you may put your fingers across 6 or 12 volts, maybe feel only a little shock, and conclude that it's not dangerous because it doesn't feel dangerous.

But the resistance of a precious metal ring is close to zero, so the current flowing through a shorted ring will be absolutely enormous even at low voltage. It can instantly make the ring white hot with a finger still in it. If you feel that this is exaggerated, ask a welder what voltage s/he uses that creates that blinding sizzle. Hint: s/he'll use a 12-volt car battery for power in a pinch.




Ted Mooney, P.E.




finishing.com - Pine Beach, New Jersey




Striving to live Aloha





---

December 27, 2008

I agree the minuses outweigh the pluses of having possible injury or death just to prove you're committed and if you really want to please her get a tattoo of one.

Jay Hall




electrician - Long Branch, New Jersey





---

September 11, 2009

Rings or any kind of jewelry, in any occupation are dangerous. A couple that I have been friends with since high school, had their rings tattooed on their fingers. I wish I had a photo to share, they are very ornate and tasteful. The husband is an engineer in a car factory and his wife is in a part of customer service, that requires her presence on the factory floor at times. Both jobs have a "zero" jewelry policy, when in any production areas. Just an idea... google "tattoo wedding ring" for examples... good and bad...

Donnie L




- Lafayette, Indiana





---

November 8, 2010

I have been an electrician/lineman for 20+ years, and never have had a problem with a wedding ring until last week. I caught it on something, and like to near tore off my finger. My point is, all it takes is one incident. I feel like I have been dodging that bullet for years, and it finally caught me. Luckily, I just lost a bunch of skin on the deal, and not a whole digit. Saturday, I am going to have one tattooed on my finger. No more wedding bands for me, conductive, non-conductive, or otherwise. Besides, after being married to mama for 23 years, she trusts me enough to not wear one anymore. :-)

Douglas Batey




- Morrison, Illinois, USA





---

August 6, 2008

My husband is also an electrician and I am a commercial construction Safety Manager. We have been married 28 years and in all that time he has not worn a ring other than at home after work. I don't understand the compulsion to have your husband wear a ring all the time and disregard the hazard he is exposing himself to. Get the ring of your choice and only wear it when not working or tattoo one on. Besides the electrical hazard he poses the hazard of having his finger torn off because it gets caught on something.

Dana B

[last name deleted for privacy by Editor]




- Las Vegas, Nevada





---

August 30, 2017

I'm so amused that this conversation has been around for as long as my fiancé and I have been together! After 15+ years, we've finally decided to get married. In 2005, he became an alarm system technician. I've found this to be very helpful for our purposes. He had mentioned some sort of necklace with a ring attached, but that didn't sound too safe for him either. I love the idea of a tattooed ring.

Kelly McTighe




Alarm Systems - Townsend, Massachusetts, USA




---
---
T
I
T
A
N
I
U
M

/

T
U
N
G
S
T
E
N


2007

My fiancé is also an electrician, and we were told by our jeweler that titanium and tungsten are both non-conductive metals. They had several rings in both metals, both were very attractive, and much less expensive than gold.

Lenora Z

[last name deleted for privacy by Editor]




- Greensboro, North Carolina





---

2007

Hello, Lenora

Titanium is still almost as conductive as stainless steel and is certainly not non-conductive. Tungsten is quite a bit more conductive. Speaking of white hot, the filaments of most incandescent bulbs are tungsten. It's a metal ring and an electrician should not wear it.




Ted Mooney, P.E.




finishing.com - Pine Beach, New Jersey




Striving to live Aloha






---

June 7, 2008

I'm a mechanic and I have a titanium ring and a can tell you first hand that it is conductive; not as much as gold, but enough to still burn the hell out of my finger. I'm looking for a new ring now

Evan Wingate




- Dallas, Georgia





---

June 3, 2014

!!! Titanium is highly conductive. I just melted my titanium ring a few days ago on a 12 volt battery. 3rd degree burn all around my finger. Very lucky I didn't lose my finger! Hospital said it will take at least a month to heal, and could possibly require a skin graft.

Was working on a battery cabinet at a cell tower. These are 48V supplies with 16x 12v batteries similar to a car battery. You may not feel the current while touching the battery terminals, but it will definitely fry your titanium/gold/silver/etc rings. Mine turned white-hot and melted through, although most of the ring held its shape and I was able to pull it off. Any precious metal would have melted into my finger and probably ended up in amputation or dismemberment. Stupid mistake!

Every electrician/engineer knows better than to EVER wear a ring while working on ANY equipment whether High Voltage AC or Low Voltage DC, even in telco applications. Low voltage DC is most dangerous because its deceptive. Lose the ring, or you might lose a finger. One time I was in a hurry and forgot to take my ring off. Just one mistake.

Heath

[last name deleted for privacy by Editor]




- Ohio




---
---
W
O
O
D

R
I
N
G
S

June 8, 2008

I work in commercial and industrial HVAC/R & have considered the same dilemma. For safety reasons, I wear NO jewelry...earrings, rings or necklaces.
A ring would have to have two characteristics:
-be non-conductive because I deal with electricity a lot
-be designed to breakaway, in case I caught it on something. I'd rather lose a ring than damage a finger.

The only material I can imagine feasible is wood. But the design and production of a quantity of breakaway wooden rings of a unique enough design would be daunting. Additionally, wood contains moisture so it is NOT non-conductive, just less so.

So I'm still traveling incognito.
(Thanks to the gentleman who is a P.E. for his most prudent insights!)

Liz Barker




- Atlanta, Georgia





---

June 25, 2008

A company named Touchwoodrings sells some really cool wooden rings. They have a great website if you're a Googler. :)

Lisa Kmiec




- Lakeville, Minnesota





---

September 10, 2008

What was the end result on wooden rings? My husband is an electrician and I was wondering if this is safe?

Thanks

S Nieves




- Orlando, Florida





---

January 12, 2009

As a maker of wooden rings (MnMWoodworks), I have had several electricians (and electricians' wives) purchase wooden rings from me. Wood has about as much resistance as some types of rubber, making it safe for someone working with electricity.

Matthew Paige




- Cleveland, Tennessee





---

April 13, 2010

Hey just a thought about wooden wedding bands...something like teak so it would also wash and weather well. I am sure a local craftsman would do the job.

Alayne Cromer




- Hattiesburg, Mississippi





---

August 27, 2012

A. What about the rings made from wood? There are some really nice options that are custom made, and each wood signifies different traits, characteristics that might match your sentiment.

maddi avel




- worcester Massachusetts





---

March 24, 2016

A. My future husband is an electrician and is not going to wear a ring while at work, only at home or when we go out. Check out simply wood rings out of Chicago...really cool!
www.simplywoodrings.com

jennifer ashman




- appleton Wisconsin




---
(You're on the 1st page of this topic) Next page >
---