Not a lecture hall but a roundtable with a seat for you!
60,000 topics spanning 36 years. Education, Aloha, & Fun
topic 13167
NYBCO spray paint
A discussion started in 2002 but continuing through 2020
2002
Q. I am trying to find out where to buy Hi-Gloss Lacquer spray paint by the name of NYBCO. I bought a can at a garage sale and it works great on the picture frames I make for my business. I live in Tallahassee, FL. The manufacturer is United Coatings but when I call them, I get a recording and they won't return my calls. Hope someone out there knows who carries this line. Thanks very much!
Trulah C
[last name deleted for privacy by Editor]
Designs by Trulah - Tallahassee, Florida
---
2005
A. I work for United Coatings in Spokane WA and we do not make Nybco products. There was another United Coatings, I think in IL. I am trying to track them down myself. Any information would be appreciated.
Joy D
[last name deleted for privacy by Editor]
- Spokane, Washington
Ed. note: letter 24747 includes pictures of a can of a Nybco product revealing that it was made by New York Bronze Co. of Elizabeth NJ, Norwalk CA, and Bensonville IL.
---
---
2005
-- this entry appended to this thread by editor in lieu of spawning a duplicative thread
Q. I am looking for a product named Hard As Nails - Polyurethane - Clear High Gloss - Quick Drying
Company Name On Spray Can Is "nybco"
Address: New York Bronze Powder Co. Inc

Would like to know if this product is still being made and where I might be able to make a purchase

Dottie Hunt
- Willard, North Carolina
---
Ed. note: One website claims that Krylon was formerly Nybco, but we can't find any such history on the web, and searching the Krylon site gives no hits for Nybco or New York Bronze. If anyone has any history to contribute, we'd be pleased to post it here. But there isn't much point in printing more letters from people looking for a product that no one can find for years now. If anyone wants to buy or sell leftovers, please try E-bay or Craigslist, as we can't print any information to assist with transactions like that.
---
2006
A. According to the MSDS shown at www.wd-wpp.com/msds2/000004a5.pdf the address of the United Coatings that produced NYBCO spray paints is/was:

UNITED COATINGS, INC.
2850 Festival Drive
Kankakee, IL 60901
800-782-7889

This information dates from 1994. The only United Coatings currently found on the web is that in Washington State that stated it is not the same company and does not and did not produce these spray paints, and New York Bronze Co. does not appear either. I fondly remember NYBCO "Epoxy" spray paints and have not been able to find them since the mid-90's either. There were several in the old 60's-era appliance enamel colors as well as red, black and white. Apparently NYBCO (New York Bronze Company) was the distributor for these paints made by the "other" United Coatings and both companies apparently went the way of so many others in the mid-90's.

Try Krylon's, that for a while (very late 90's/2000+) was trademarked "Hard Hat Enamel" but is now dubiously labelled "Professional". I have used it and it seems pretty close in performance to the NYBCO, and seems to dry & cure faster than the old NYBCO, especially in cool humid air. (Zinnser also marketed a spray "Epoxy" paint but I did not like it; too runny with poor hide, in my opinion.)
Krylon "Professional's" color selection is also limited. For a unique effect on those picture frames try a solid wet base color coat then immediately dust it with a mist coat of another color while still fully wet. Experiment.
Christopher Wright
- Verona, New Jersey
---
2006
A. As posted previously, NYBCO appears to be extinct, but try Plasi-Coat epoxy enamel for appliances. "Search" & find under "Appliance Spray Epoxy" or some other combo of these words. Its mfgr. Val-Spar's site comes up along with a button for their distributor locator box. Should be the equivalent of good ol' Nybco. Good luck and good painting.
Christopher Wright
[returning]
- Verona, New Jersey, U.S.A.
---
February 4, 2009
A. United Coatings was indeed the distributor of NYBCO spray paints. UCI, however was bought by Sherwin-Williams in the mid 90's after UCI had merged with Pratt & Lambert a year earlier. Your best bet now is Krylon.

I know because I worked in R&D for UCI and now work for SW in Chicago.
Paul Souligne
Illinois Illinois
---
---
September 25, 2012
Q. I have this old aerosol of "Oops" latex paint remover made by NYBCO, a division of UNITED COATING of Kankakee, IL.
It works great , but is all gone. I'm trying to replace it, but can't find. There are some Oops dried paint removers out there, but by a different company.
Russell DiBenedetto
- Rockford, Illinois Winnebago
---
October 17, 2012
A. I worked for New York Bronze Co. approx. 24 years ago. It was located in Taylor, Pa but has since closed down, I believe in the early 90s.
Judy Sandly
- Scranton, Pennsylvania
---
November 21, 2012
Q. I have used the product very satisfactorily for quite some time. The product is: NYBCO, the original CHROME Enamel, as close to real chrome. #NTTC.
I would like to buy a couple of 8 oz. spray cans.
Thank you,
Frank Monterosso
- Cypress, California
----
Ed. note: Sorry, but the product and indeed the company don't exist for many years now Frank.
---
January 13, 2016

Just wanted to post that I still have a can of Closest Thing to Chrome made by the New York Bronze Powder Co. I've been looking for another can of it, but have had no luck so far. Bought it in appox. 1990. Still works, but getting weak.
Tyrone Jackson
- Riverside, California
---
January 17, 2018
I am trying to find Nybco 18 kt gold flake spray paint
Linda Steele
- SPRING Hill, Florida
---
January 2018
A. Hi Linda. I'm sure this was only a color, not really having anything to do with gold. Nybco has apparently been out of business for decades, but there are other companies offering spray paint in what they call "18 kt gold" color.
Regards,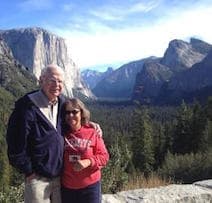 Ted Mooney, P.E. RET
finishing.com - Pine Beach, New Jersey
Aloha -- an idea worth spreading
---
March 30, 2018
A. I have (STILL!) a product called NEUTRA-RUST that has a NYBCO trademark on it. The label says it was made or headquartered in Elizabeth NJ. It was a GREAT product for rust control and remediation. Sorry to hear they're no longer in business...Joe
Joe Tutela
- flanders New Jersey
---
August 2, 2020
! I don't know how many years or decades I have had this nybco "the original chrome spray paint", although I'm guessing I bought it back in the 80s. But it is August 2020, and I just tried it for the first time. I have never seen a spray paint that does what this can! I'm stunned! I would have been using this all this time if I had only known. I want / need more!
Does anyone know who might have the formula for this and / or have stocked The Original Chrome spray paint? Does anyone know of anything that comes out looking exactly like chrome the way this stuff does? It makes a beautiful heavy chrome coat with a light spray on the very first pass! I've never seen anything like it! Whomever it is that owns the formula needs to start advertising and producing this stuff!
Michael Lauinger
- Grove City OH