World's #1 finishing resource since 1989
No login needed: Chime right in
topic 1397
Solder is de-wetting in hot oil bath
A discussion started in 1998 but continuing through 2019
1998
Q. We have a process where we apply copper (.0002 - .00025), CAD (.00015 - .0002), and Tin (.0001 - .00015) to electrical (1018 steel) connectors. This process is done at an outside vendor.
After plating, the parts go through a hot (465 °F) oil dip and a quench. Our problem is that we're seeing approx. 50% of them de-wetting. These are critical parts and we can't have even a small amount of de-wetting. Also were seeing a small amount of bumps on the surfaces after hot oil. The vendor is telling us that:
the tin coating is too thick
the hot oil is a skill
the coupon is a different thickness then the parts, so they don't flow at the same rate
We are asking them to carbon treat both the CAD and Tin and to make a new hot oil bath. Any other suggestions or explanations of de-wetting?
Garry Pickett
aerospace - Los Angeles, California
---
1998
A.
Your vendor is saying that the tin coating measures within specification on the coupon, but the coupon is not representative of the rest, so the rest is actually thicker? So the coupon doesn't de-wet, is that it?
The application of a hot oil reflow is a skill. I imagine that the vendor of the plating made this observation about the vendor of the hot oil?
Cyanide copper, cyanide cadmium, what kind of tin bath?
I would not eliminate the copper as the problem bath.
Have you done a x-section of the de-wetting, and bumps? Send us a photomicrograph and we will scan it, so we can all see the problem. Please provide the magnification of the shot. Send a photo of the de-wetted parts too!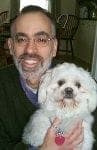 Tom Pullizzi
Falls Township, Pennsylvania
---
1998
A. Dear Gary,
De-wetting is a complicated picture; as you know perhaps already.
You can have different situations:
Dissolution of a wettable coating on a non-wettable substrate
I think, the steel can be considered as a non-wettable coating. A prolonged exposure to the hot oil can cause a complete de-wetting.
The question is if the product previously has been O.K. and is now showing this problem or if they have been bad always before.
Non-wettable areas on a wettable substrate
The basic problems can be:
- A too high organic content in the plating layers. (Here a carbon treatment can help)
- A bad precleaning, remaining traces of oxides on the surface.
Formation of a thick intermetallic layer, causing de-wetting.
In situation three, a shorter dipping time will improve the situation.
I understand that the hot oil dipping is for reflowing the finish. I have to say that you really need skills for that and that the use is questionable (But I think in your industry a spec is a spec and not so easy to change). However, if the parts previously have been O.K., there are several possibilities to find out what changed, such as:
The oil used during stamping/forming/rolling the parts
The composition of the electrolytes/cleaners, etc.
The oil-temperature/dipping-time
I hope these remarks help you a bit. Please let us sometimes know if you solved the problem and how.
Kind regards,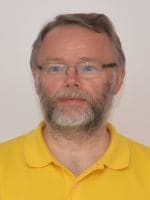 Harry van der Zanden
- Budapest, Hungary
---
1997
Q. Here are the answers to some of your questions:
The thickness on the coupon is just slightly different then the parts. But both are within the blueprint call out. He is saying that the technician (when he is processing a batch of 90 pieces in the hot oil) is watching the coupon for melting results, and the coupon (1x4) takes longer to flow than the parts. The result being de-wetting. We have now told him to use one of the parts as the coupon. But still we see some de-wetting and surface bumps. Another vendor manufactures the parts so were looking at the surface condition before plating.
The exposure to the hot oil (temp. 465 °F) is between 2-10 seconds.
This is a on going problem, its always been a hit or miss sort of thing. After stripping the tin and re-plating they eventually get it to work.
Their cleaning includes an alkaline with current, both direct and reverse. Then a 50% HCl dip.
The Tin is a potassium stannate bath.
Why would you not eliminate the copper? Isn't the melt mainly fusing the Tin and the CAD?
We are going to section a connector soon.
This specification calls out this unusual combination of plating - Copper, CAD, and Tin. Normally it would be just copper then tin. I know the properties of CAD and the reasons for its use in other processes, but what do you think is its use in the reflow process?
Garry Pickett
[returning]
aerospace - Los Angeles, California
---
1998
A. If stripping the tin and replating usually solves the problem, I would say that, in the successful lots, you are not fusing tin and cadmium, which may lend credence to the overheating theory.
Would a cross section of the part show distinct cadmium and fused tin layers?
Would an analysis of the cadmium layer show a significant amount of tin (> than 1%)?
Can you do this analysis for tin with Auger analysis in a Scanning Electron Microscope?


Tom Pullizzi
Falls Township, Pennsylvania
---
1998
A. I suspect that the free tin has been completely consumed by formation of intermetallic with the cadmium. The intermetallic will not wet. If the larger coupons are used as a benchmark for the reflow, exposure time in the oil may be too long for the smaller parts.
A confirmation of this condition could be performed by Auger analysis as suggested by Tom. I think that a cross section analysis, if done properly, could provide an answer at lower cost. Another analytical alternative is direct microscopic examination of the reflow surface, before and after application of a chemical stripper that removes tin, but not the intermetallic. This latter technique shows a change is surface finish only if free tin has been removed. Either method would be less costly than Auger analysis.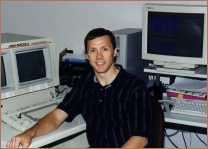 Larry Hanke
Minneapolis, Minnesota
---
---
To minimize search efforts and to offer multiple viewpoints, we combined previously separate threads onto this page. Please forgive any resultant repetition, failures of chronological order, or what may look like readers disrespecting previous responses -- those other responses may not have been on the page at the time :-)
---
---
Tin plating de-wetting
2004
Q. We are facing problems of the tin plating de-wetting.
The base material are copper capillary.
We use acid sulfate, The surface are bright and smooth, but when we test the solderability of tin plating, the result is bad!
How to settle the problem of de-wetting?
HUI MENG
General Research of Non-ferrous Material - BEIJING, BEIJING, CHINA
---
2004
A. That has been covered here in one form or another many times. Initially, the brightener is the bad guy. To get a bright finish, it plates a tiny amount of the organic material into the tin. While tiny, it can be enough to prevent wetting. Use a matte tin and your problem will go down significantly. Note that tin oxidizes over time and has the same effect. Dipping in a dilute stearic acid/xylene solution significantly increases the solderability time.
James Watts
- Navarre, Florida
---
---
De-wetting Solder on Tin Plated Brass Terminals
2001
Q. In my application, I have to solder wires to tin plated brass terminals on a diode bridge rectifier. The terminals exhibit de-wetting when submerged in a pot of sn63 solder. We have first used an RMA flux, then tried an RA flux to no avail. I am told that the root cause of this dilemma is caused by zinc migration from the brass due to a lack of a barrier plate of either copper, or nickel. Is this true? Can we simple have the terminals copper plated then electro-tin plated, or do the terminals have to be stripped back to the basis metal then re-plated?
Danny Brandt
- College Park, Maryland USA
---
2001
A. Danny,
The answer to your question is yes, Zinc will readily migrate from the Brass substrate into the Tin coating thus leading to de-wetting of the deposit. Research conducted by ourselves using the Auger technique shows Zinc just nanometers from the surface within 24hrs, and increased rapidly when exposed to time / temperature eventually leading to a dark streaky deposit. This was on a 4um deposit straight onto brass. With regard to reworking a copper & tin deposit directly onto the existing coating will work sufficiently even with non active fluxes. We strongly advise all of our customers including Litton here in the UK that a barrier layer of Cu/Ni is a must. However please also bear in mind that a barrier layer will merely slow down the rate of diffusion and not totally eliminate it.
Seamus Bourke
electroplating shop - Birmingham, England
---
2001
A. Danny,
You need a layer of either copper or nickel to stop the migration of the zinc from the brass. A good layer of nickel or copper will diminished and or eliminate de-wetting in your solder. For best results have the terminals stripped to the bare metal and replated.
Regards,
Joel Garcia
- McAllen, Texas
---
2001
A. They're right about the migration. I would think that your plater should have made you aware of the issue before plating. A minimum of 50-100 microinches of Copper or Nickel is key in inhibiting migration and subsequent de-wetting problems.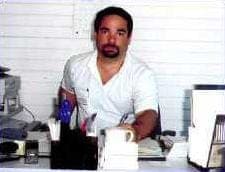 Jim Conner
Anoplex - Dallas, Texas USA
---
---
June 7, 2012
Q. 1. How long from the date of manufacture does it take for zinc to migrate from a brass part through a nickel or copper plating and into the tin to the degree that the tin plating will exhibit soldering issues? I am wondering if this phenomena can be managed by controlling the shelf life of the parts? Is the date of manufacture typically readily available when the distributer receives their parts so perhaps we can have them manage this for us, or is there another means (unique P/N?) that we can use.

2. Is nickel or copper better at slowing the migration of zinc and what are the recommended plating thicknesses of each?

3. Once zinc is present to the degree that it causes de-wetting, will any particular flux help to overcome or at least minimize the affects of the zinc-contamination (we use both leaded and high temp solders)?

Thank you!
Deek Slovek
- Lynnwood, Washington, USA
---
---
Tin Lead Solder Reflow "Dewetting" Issues
July 1, 2014
Q. I have a customer having an issue with dewetting and a milky appearance coming out of their peanut oil after reflowing tin lead. Nothing has changed since before the issue has began, that we are aware of. Essentially, what we are seeing is the metal pulling away after the oil dip. Has anyone seen this before? Any ideas?
James Byrne
Technical Service Rep - Louisville, Kentucky U.S.
---
---
Dewetting issue on products plated with nickel and tin
TUTORIAL FOR NEWBIES, from Lowenheim's "Modern Electroplating" [affil. link to book on Amazon]:
"The dip-and-look test is the oldest, simplest, cheapest, and most widely used solderability test. The specimen is fluxed and then dipped vertically into a molten solder bath. Both the rate of immersion and withdrawal must be controlled as well as the dwell time and temperature of the solder. The test is frequently performed manually but can be automated. The measured value is percent coverage of the surface. The evaluation is normally done by the naked eye. The subjectivity of this measurement is the principle drawback."
March 25, 2017
Q. Hello,
I have a very important question to you that is worrying me for a long time. My products that are plated with Nickel Sulphate plus lead-free Tin (semi bright solutions) fail at dip and look test due to dewetting issue. I tried to analyze my products for contamination by SEM, but I didn't discover any contamination. Which factors can contribute to dewetting issue? Please your urgent help.
Thank you
Kati M
Semi conductors Plating engineer - Israel,Beer Sheva
---
March 26, 2017
A. Hi Kati,
Is it possible to change over to dull/matte as opposed to the existing semi-bright? What is the base material? Don't worry, be happy!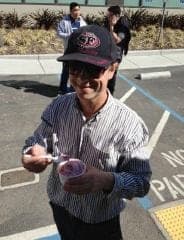 Blake Kneedler
Feather Hollow Eng. - Stockton, California
---
April 15, 2017

Hello,
Thank you for answer.
We didn't have possibility to replace our tin semi bright solution to matte, but I will do experiments with matte solution at supplier.
Our base material is Ag.
Thank you.
Kati M.
[returning]
Semi conductors Plating engineer - Israel,Beer Sheva
---
March 4, 2019
A. I am a retired chemist who worked for a company supplying chemicals to the PCB fabricators. Have seen too much de-wetting of solder in my time. All too often, de-wetting is caused by the Tin/Lead being plated on dirty or oxidized substrate metal. And sometimes this problem can be caused by simply leaving substrate in rinse water too long before Tin/Lead plating. Crucial that substrate be perfectly clean before Tin/Lead plating, or de-wetting is inevitable.
Randy Deinhammer
- Palo Alto California, USA