World's #1 finishing resource since 1989
No login needed: Chime right in
topic 1395
Solder Joint Corrosion
1998
I am trying to obtain data relating to the expected life time of a tin-lead solder joint that has seen a corrosive environment (chlorides). I am dealing with a recovery issue on a system that had experienced a fire and the resultant chlorides that were released due to the burning of the board and other PVC products caused chloride precipitate to be deposited on my equipment and adjacent equipment. I need to determine when I might expect the other systems to experience some type of electrical disruption. I you can offer any advice on this it would be greatly appreciated. I have a fundamental understanding or corrosion and metallurgy but this one is beyond me. Your anticipated assistance will be greatly appreciated.
Richard A. Pontius
---
1997
I would think that the mechanism of failure would be a conductive path of water and ions that shorts some circuit, not the corrosion of a relatively thick deposit of tin/lead. A heavy switch would stand the problem better than a television channel selector, so I guess it depends on what kind of equipment was exposed to the hydrochloric acid.
This conductive path would have to penetrate a conformal coating, or get inside some device which was open to the atmosphere. So wouldn't it be necessary to have a plan to (quickly as possible) clean all equipment which might have been exposed to the hydrochloric acid fumes?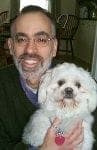 Tom Pullizzi
Falls Township, Pennsylvania
---
1998
First of all, the chloride contamination alone cannot cause corrosion. There must also be moisture present for corrosion to occur.
If moisture is present, I agree with Tom, that an electrical short is more likely to cause failure sooner than corrosion. Lead-tin solder is pretty corrosion resistant. Remember that chloride solder fluxes are used on water pipes, and flux residue on the outside of copper pipes does not cause much damage to the solder.
Copper and aluminum connectors on the other hand, may be susceptible.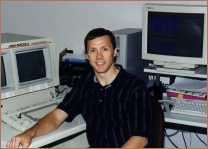 Larry Hanke
Minneapolis, Minnesota
---
1997
A frequent problem in solder processes that use active flux and which have been inadequately cleaned after the solder process, is the appearance at an indeterminate time (depending upon the strength of any electric fields in proximity to the contaminated joint, of conductive Cu salts in the area of contamination. This can occur notwithstanding any conformal coating. As the Copper chloride or other Cu salts migrate, numerous failure modes can be apparrent.
James R. Sebring, Sr.
---
1999
I have a question related to the above question. Does anyone have any information regarding corrosion (possibly galvanic)of silver solder used to join copper to copper, copper to 316 stainless steel and/or brass to 316 stainless steel? Thanks
Anand V. Samant
---
2000
In regards to the questions about solder joint corrosion and the use of silver solder to join copper to copper. The formation of Dendritic growth is a potential issue if the terminations have the ability to have dc current flow between traces due to moisture. With the presence of moisture, current flow and allows such as silver,tin or lead you will get a fern like growth that is caused from dendritic formation. The most conducive of these allows for this growth is silver.
Glenn Tatjes
- Largo, Florida
---
2004
Regarding the chloride contamination. Solder fluxes that are not cleaned can lead to copper chloride formation. A green powder. Water is not necessarily needed in high voltage apparatus as some of the salts are hydrated salts (water bound to the molecule). I think that heat or electrical discharge can drive the water out and produce failures but still working on this part of the problem.
Don Galler
- Bedford, Massachusetts
---
December 3, 2008
Is there anyway to quantify when it would be expected that a solder bridge would form.
That is x amount of voltage plus x amount of moisture plus x amount of contaminates would equal x amount of time until a solder joint would appear.
I doubt this quantifiable but would like to understand the variables involved.
If a solder joint does not occur, roughly how long does it take for the corrosive elements to break down a solder joint?
Brad Anweiler
- Calgary, AB, Canada