World's #1 finishing resource since 1989
No login needed: Chime right in
topic 1386
PCB Connectivity fixed by plating (?)
1998
I have a technical problem that I have determined a plating process may be able to correct. I have a printed circuit board with mounted CMOS components attached to a LCD display. The core of the problem is a flexible mylar ribbon electrically connecting the display to the PCB. The manner in which the manufacturer attached this cable to the PCB has been found to degrade and lead to a loss of display corresponding to the bad connections of the ribbon on the PCB. It has been found by my Industry peers that this problem is not reparable in a cost effective manner. I believe a low voltage process exists by which a gold plating may be applied to the end of the PCB containing the ribbon cable connection, thereby restoring electrical connectivity, while not requiring the labor intensive removal of the cable or the IC's on the PCB, while at the same time not causing damage to the IC's or the LCD display. There are no IC's that would be immersed in solution at this end of the PCB. I would appreciate any input regarding a solution to my problem, and would give credit for any assistance should a solution to this problem be reached and published. Thank you.
J.R. Dalpiaz
River City Photocopy
---
1997
I can't imagine how a surface plate of any metal will solve the problem of a bad connection between a rigid and a flexible PC board, but send us an x-section photo of the defect and we will scan it in for this page. Please supply the magnification factor, and any acceptibility specifications such as IPC-A-600C.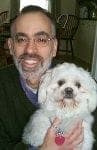 Tom Pullizzi
Falls Township, Pennsylvania
---
1999
Dear Sir, What is PCB horizontal plating ? Best regards
Bryan
---
Sorry, I've never heard of a printed circuit board being plated horizontally. Doesn't mean they haven't been.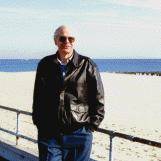 Ted Mooney, P.E.
Striving to live Aloha
finishing.com - Pine Beach, New Jersey
---
2000
I have a question related to carben plating. We have few hundred PCB's with tin plating on the LCD pads. Our customer's requirement is of carben plating on LCD pads.
Normally Carben plating is done on copper.
1)Can we do carben plating (screening) on tin plated LCD pads? Will the adhesion of tin plating with carben good?
2)Is there any means by which we can peel off solder from the LCD pads and then screen carben on the pads?
Please suggest.
Sunit Mathur
Secure Meters Limited , India - India
---
2001
I have found that heating the end of a metal rod, which has been rounded off, to about 100 deg. C. and running it slowly along the length of the connection to the flexible cable will restore connectivity.
Michael Bell
- Elizabeth, New Jersey