World's #1 finishing resource since 1989
No login needed: Chime right in
topic 1382
Need corrosion comparison, galvanneal vs. unplated steel
1998
Q. I need to find a comparison showing the advantages of galvanneal steel as opposed to unplated sheet steel, like a salt spray test showing the difference in corrosion, and the life expectancy of these steels in different environments.
George Twitty
- CMC of Georgia
---
1998
A. Salt spray is a start, I suppose, but if you told us the specific application, you might find someone with just the experience you need. For instance, if you were interested in this material for roofing, I would send you to Englert, Inc. Perth Amboy, NJ , since they coil coat and install metal roofing.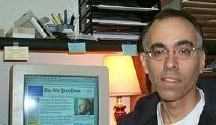 Tom Pullizzi
Falls Township, Pennsylvania
---
1998
A. Your other respondee is correct - how much corrosion occurs depends on the environment of the application. However, here are some general thoughts for you. Plain, unprotected steel will start to develop small rust spots across its surface and at edges in a few days just from moisture in the air. If the steel goes through periodic wetting, such as from rain, etc., the rusting is drastically accelerated. It is now known that salt fog-type tests do not say much about the rates of corrosion unless you are interested in a salt water environment. In fact, the salt fog tests actually produce a totally different type of rust and corrosion reactions than occur in most real life situations. Galvannealed steel has a hot dip zinc coating that is then annealed (heated) so that there is exchange of zinc atoms in the coating with iron atoms in the substrate. For this reason, galvanneal will relatively quickly get a brown cast to its surface, but this turns out to be a hard durable thin layer that does not penetrate into the rest of the coating. Edges are protected, even without zinc directly on them, by cathodic protection - the nearby zinc preferentially corrodes instead of the steel. If your application is left unexposed, then you may want to consider other types of galvanized steel such as electrogalvanized and regular hot dip galvanized. These coatings do not contain iron and will only produce so-called white rust in which a thin zinc oxide forms on the zinc itself. If you are painting the material, then galvanneal is fine if you paint it quickly before a lot of the brown surface appears to interfere with paint adherence. Galvanneal coatings are usually a bit more brittle than the other types of galvanized so if you are bending it severely or forming it you may have flaking off of the coating that would not occur with electrogalvanized on modern minimum spangle hot dip galvanized. Galvanneal, however, does weld a bit easier and gives longer electrode life if your welding equipment is set up for it.
Dennis Kaegi
- steel company
---
1998
Q. Read with great interest your comments on galvanneal material. Is this material more (or less) corrosion resistant that G90 Galvanized? I am trying to ascertain the best method of welding this material in order to preserve its corrosion resistance. We utilize MIG systems and would really appreciate any recommendations as to wire types, shielding gases, etc. We are presently testing 309 stainless wire, but the control problems may be difficult for us to control in a production environment. We experience corrosion in a field environment closely linked to the areas adjacent to the welds (these areas lose galvanizing during the welding process). We powder coat our product but still have this problem in harsh/southern coastal applications. Any suggestions?
Rick Gallagher
- Reading PA
---
A. Hi, Rick. G90 means 0.90 ounces of zinc per square foot (divided between the two sides). More or less zinc can be applied whether the galvanizing is later annealed or not. Typically, Cold Galvanizing Compound / Zinc Rich Paint is applied where the galvanizing has burned off.
Regards,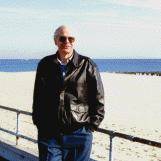 Ted Mooney, P.E.
Striving to live Aloha
finishing.com - Pine Beach, New Jersey
---
1999
We are just starting to work with galvanneal. We hear concerns of toxic gas during welding. How do we keep smoke/gas from our entire shop. Do we need to be overly concerned?
Kevin R. Wald
- Montevideo, Minnesota
---
2001
We are contemplating a change in our product. The change will require welding of galvanneal steel on site. Some concern has been expressed regarding the gas produced in the weld process. Is it something we should be concerned about? If so, what are some methods to be used in controlling it.
D.E. Lamont
- Waukesha, WI
---
Hi, Kevin; hi, D.E.
Toxic is probably not the precise word, since zinc is an essential nutrient, not a toxin. But a baby aspirin a day can be good for your health and a bottle a day very bad for it.
The gas is non-toxic zinc oxide, and currently believed to be without longterm effect. But, yes, the welders will suffer "metal fume fever" from an overload if the welding gasses are not very well ventilated and/or if they are not equipped with breathing apparatus. Search for "metal fume fever" on this site for numerous threads. Nobody should be inhaling any welding fumes though. In fact, they should not be inhaling anything but fresh clean air.
Regards,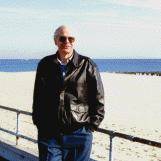 Ted Mooney, P.E.
Striving to live Aloha
finishing.com - Pine Beach, New Jersey
---
2001
We have a good amount of experience MIG welding galvannealed steel and powdercoating it. I can share with you some of our experiences. I am trying to hunt down more information on the topic of galvannealed steel and the outgassing that occurs during welding of the parts and curing after paint.
Matt Washington
- Watseka, Illinois, US
---
2002
Q. Looking for salt spray test results on galvannealed steel. Does anyone have test results or tell me where I can find them?
Thank you,
Kevin Ziegman
- N.R., Ohio
---
June 2, 2009
A. Hi, Kevin. As Dennis noted above, salt spray results are pretty meaningless for any predictive value, especially for galvanizing and galvanneal where the real-world corrosion resistance is dependent upon the longterm formation of zinc carbonate reaction products which don't form in salt spray testing. I don't have test results, but you will see some advice in letter 5633. Good luck.
Regards,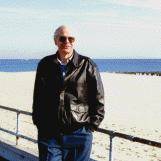 Ted Mooney, P.E.
Striving to live Aloha
finishing.com - Pine Beach, New Jersey