World's #1 finishing resource since 1989
No login needed: Chime right in
topic 1369
Preparation of Stainless Steel for Epoxy Powder Coating.
A discussion started in 1998 but continuing through 2017
1998
Q. I have a stainless steel enclosure and would like to epoxy powder coat it. What type of surface preparation is required for Stainless steel in a powder coat finish application?
Christopher Cioccio
Union Switch and Signal
---
1998
A. We pretreat stainless steel with an alkaline cleaner, then either zinc phosphate, or chrome phosphate, and paint with a TGIC. We use these chemicals because it is what we have, and the painted parts pass the cross-hatch adhesion test.
As always, getting the part clean is real important. Also, if the stainless steel mill finish is real smooth, a deoxidizer etch might help. Good Luck.
Kelly Loch
captive finishing shop - Syracuse, New York
---
1998
A. 'Stainless steel' does not lend itself to phosphating. I have seen instances where the SS is zinc or Cd plated and then phosphated.
R.Sivakumar
---
1998
A. I agree with the previous message... SS does not accept a zinc phosphate coating. The important factor that you should be looking at is the surface roughness of the SS. A roughened surface will accept paint more readily than a smooth one.
In fact, one of the ways to prepare SS for painting is to sandblast or roughen the surface after cleaning. A wash primer may also be a way to get the final coat to adhere better.
Good Luck


Craig Burkart
- Naperville, Illinois
---
---
1998
Q. I am looking for a method to prepare stainless steel for coating. I am using an epoxy primer, but there is a need to improve the adhesion of the epoxy to the metal. I am ready for as complex treatment as necessary to achieve the best possible adhesion. Any suggestions?
Ehud Shchori
- Rehovot, Israel
---
1998
A. First of all we passivate the stainless steel. Then depending on the cure temperature of the epoxy powder we may apply the coating directly to the steel (cure temperatures ~350 °F) or wash prime and prime the stainless steel then powder coat (cure temperatures ~250-275 °F). Most of the powder paint suppliers should be able to provide some help on surface preparation.
David Yarberry
---
---
June 14, 2011
Q. Please tell me about the problem of peel off of coating on SS material, whether pre-heating is required ? I'm using epoxy coat -- whether it is correct or any suggestion?
Anil Shinde
- MUMBAI, INDIA
---
---
October 24, 2016
Q. Somebody said to me SS is never powder coated.
Is it True? Because I don't know much about powder coating.
Piyush Nigam
- Udaipur, Rajsthan, India
---
A. Hi Piyush. After viewing this page, you now know that's not true. But stainless steel usually does not require powder coating; and when it does, the standard phosphatizing pretreatment used on other materials does not work. So maybe that is the cause of a misunderstanding.
Regards,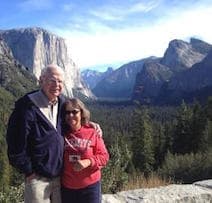 Ted Mooney, P.E. RET
Aloha -- an idea worth spreading
finishing.com - Pine Beach, New Jersey
---
---
July 21, 2017
Q. When pre-treatment is completed to satisfaction, what temperature and soak time would one recommend to cure the coating?
Bill Toughey
- Durban, South Africa
---
July 2017
A. Hi Bill. As David said, "... depending on the cure temperature of the epoxy, ...", before he quoted two different temperatures that he is familiar with (350 °F and 250-275 °F). You have to get this info from your powder coating supplier.
Regards,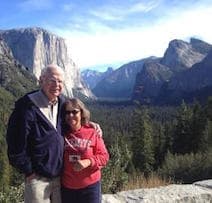 Ted Mooney, P.E. RET
Aloha -- an idea worth spreading
finishing.com - Pine Beach, New Jersey