World's #1 finishing resource since 1989
No login needed: Chime right in
topic 1366
Specs for Cleanroom
1998
HELP!
Need specs on Class 1 or Class 1A clean room environment. Where to get this info?...Need basic info on clean rooms and costs and Classes...thanks a million!
Evan Benjamin
- audio & video
---
1997
A reference: Basics of Cleanroom Design, Editors Fry and Skinner, 1988, Integrated Circuit Engineering Corp. Scottsdale AZ, phone 602-998-9780. This is of interest to finishers because I saw a plating shop designed around the Process Bay and Service Chase (tunnel, but don't make it a tunnel) design of a cleanroom; it was love at first sight. I almost applied for a job (that's what love does).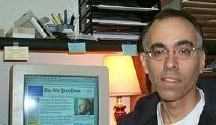 Tom Pullizzi
Falls Township, Pennsylvania
---
1997
I used to work in class 10 and 100 clean rooms. So I think I deserve to shoot from my hip. I have two suggestions for desperate situations: try ASTM web page, www.astm.org and look for a spec; the other idea is blind-call to a wafer fab facility's manager then trace the right party. Wafer-fabs are supposed to have a spec on clean rooms.
Mandar Sunthankar
- Fort Collins, Colorado
---
1998
The Standard you are look for is a FED-STD-209E [affil. link to spec at Techstreet].
The classification 1 is the highest standard which allows one particle at size of 0.5 microns per cubic foot of air! The classification 1A is not a recognized level.
Regards
Brian D Godson
---
1998
AND YOU THINK YOU ARE GOING TO KEEP IT CLASS 1 AFTER PUTTING A PLATING LINE IN THERE? HAHAHAHAHAHAHAHAHAHAH!
I laugh because I am actually trying to do this now (class 100) with a closed plating tool.
good luck,
Dave,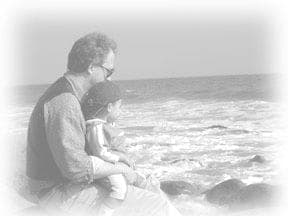 Dave Kinghorn
Chemical Engineer
SUNNYvale, California
---
1998
Dave, I am not sure what set up you are working with, and I do not know about class 1, but where I worked, in the class 100 room with class 10 under laminar hoods, we had over three dozen acid wet benches and other photochemical wet bench operations in the same room (>20,000 sq.ft.) This is typical of wafer fabs. They have class 100 positive pressure laminar flow in the fab and efficient exhaust systems.
Mandar Sunthankar
- Fort Collins, Colorado
---
1998
If I may suggest...check http://www.semi.org for standards.
[...]
Good luck,
Mike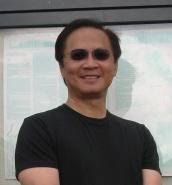 Michael Liu Taylor
specialty stainless steel distributor
Dallas, Texas
---
For the cleanroom design you can check the FED-STD-209E [affil. link to spec at Techstreet] for the cleanroom testing you may follow the IEST-RP-CC006.3 [affil. link to spec at Techstreet] (Institute of Environmental Sciences )
if your cleanroom want to save some money in insurance your cleanroom design need to check the NFPA (fire) 318 [affil. link to spec at Techstreet].
Scott K.J. Chen
---
1998
We, the students of final year mechanical engineering in NED university of engineering in Pakistan, are assigned a project of "DESIGN OF CLEAN ROOM". So, Sir , we want that you help us in processing. I hope you won't turn down our request.
Sir, we are waiting for your kind reply. please send us as much material as you can. for this we'll be grateful to you.
NAMES:
1. ATIF HUSSAIN SIDDIQUI
2. RASHID KARIM
3. SHAMSUL ARFEEN
4. MOOSA RAZIQ.
ADDRESS: B-59, BLOCK "N" N.NAZIMABAD,KARACHI.PAKISTAN.
P.ADDRESS: 74700
ATIF HUSSAIN SIDDIQUI
APPROVAL FROM THE CHAIRMAN OF MECHANICAL ENGINEERING DEPARTMENT
===============================================================
Dear Sir/Madam,
These are the senior year full time graduate students of the Mechanical Engineering Department of the NED University of Engineering and Technology , Karachi , Pakistan. They are working hard for their senior year design project assigned to them as a major part of their senior year curriculum . Now as the Chairman of the Mechanical Engineering Department , I would request you to kindly provide them all the possible information they have requested from you , so that they can easily complete their final year Design project. I shall be grateful to you for your kind co-operation. Kindly send all the possible material at the address they have provided to you.
Thanking you,
Yours faithfully,
Professor Dr.Muzzaffar Mahmood
Chairman, Mechanical Engineering Department.
---
Hi, Dr. Mahmood, Mr. SIDDIQUI, and Fellow Students from Pakistan:
I hope someone here sends you something, but the specs and books referenced above are copyrighted, so no one here can send them. Hopefully a manufacturer will send you some literature. You may also contact the publisher of these materials and see if they will donate a copy to your school; you never know.
This website focuses on finishing, rather than cleanroom design, so you might try www.techexpo.com or www.semi.org. Or try a search engine for 'cleanroom' and 'magazine'; I saw plenty of hits.
As an introduction, there seem to be 6 design principles:
Use a service chase design so that things that don't have to be in the cleanroom, like pipes and valves, aren't.
Use non-dusting materials of construction like mylars rather than paper.
Design for laminar, downward, and outward flow.
Recycle the air through HEPA filters.
Try to achieve control in stages, rather than in one swoop: build a class 10,000 area, and off of that build a class 100 room, and inside that build a class 10 curtained-off area, rather than trying to put a class 10 curtained area directly in a grimy factory.
Try to get the people out of the room, because they are a major source of the contamination.
Sorry we couldn't do more for you. Good luck!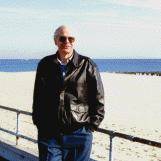 Ted Mooney, P.E.
Striving to live Aloha
finishing.com - Pine Beach, New Jersey
---
1998
Waiting to exhale:
Plating students, brush up (no pun intended) on cleanrooms, and the world could be your oyster.
See the next letter- -


Tom Pullizzi
Falls Township, Pennsylvania
---
1998
We are searching for information on the impact of building tools for class 100 & 1000 cleanrooms using Aluminum (with chromic anodized plating) versus stainless steel. We have been unsuccessful in locating any standards, guidelines or informed recommendations. Can anyone help with an opinion, referral or reference material?
Thanks
Rex
Rex A. Hoover
- Sumerduck, Virginia
---
1999
You might check with Jim Garner at SMC Technology in Tustin, CA. They make aluminum components for UHV applications.
Donald M. Mattox
Society of Vacuum Coaters
Albuquerque, New Mexico
Ed. note: Mr. Mattox is
the author of -->
---
1998
You might be interested in my book Practical Cleanroom Design [affil. link to book on Amazon]. It has been well received and offers guidance to those charged with designing a cleanroom.
Raymond K. Schneider
---
April 18, 2011
How to reduce the particle count in a manufacturing of wire bonds?? we are in a cleanroom area and in an class 10,000. But we are experiencing particle count of about 100,000-200,000 for 0.5 µm of particle. Please help how to deal with this situation. how to reduce the particles.
Marthina Ramos
QA engineer - Philippines