World's #1 finishing resource since 1989
No login needed: Chime right in
topic 1364
Plating as a maskant for nitride
1998
We selectively gas nitride stainless steels and use electroless nickel plating as a maskant. We have had some problems with "leakage" of nitride through the nickel plating. Does anyone out there have experience with using platings as a maskant for gas nitriding?
What platings would you use as a maskant for gas nitride?
What thickness of plating?
Do you believe nitrogen atoms can diffuse through electroless nickel plating?
I have other questions on this subject so if there is someone out there who can help I would like to talk to you.
George Tompsett
---
1997
George,
You did not specify the thickness of EN that you used. It has been a while, but I believe that EN is considered to have some pores up to about 1.5 thou thickness. The closer, the less gets thru it. Jim
James Watts
- Navarre, Florida
---
1997
George,
Its true that eless Ni is quite porous, the N may get through. If you can, after your electroless layer is down, pulse plate some Sulfamate Ni over it. That will close off the pores. You can pulse large grains for reduced grain boundary diffusion as well. I am assuming that this is allowed in your process sequence.
Regards,
Dave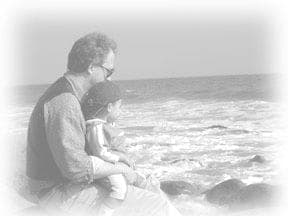 Dave Kinghorn
Chemical Engineer
SUNNYvale, California
---
1997
We have used tin as a stop off for nitriding, I think it was specified via a Rolls Royce aero engine spec.
Richard Guise
- Lowestoft, U.K.
---
1997
We apply electroless nickel to a thickness of .001-.0015" thick.
George Tompsett
---
1999
Copper plating is the most common maskant for nitriding.
Thomas Scott
- Aerospace/Defense Coatings
---
2007
When nitriding aircraft crankshafts it is common practice to plate the flanged area where the prop mounts to mask it from nitriding. It is then dipped in heated oil to reflow the tin plating thus brightening it again as the surface is tarnished from the nitriding process.
Greg Gillespie
- San Antonio, Texas