World's #1 finishing resource since 1989
No login needed: Chime right in
topic 1358
Need a Chrome Application Machine
1998
I am interested in purchasing a chrome dipping machine for my show.
The need for one on the east coast I feel is greatly needed. If anyone could contact me or direct me in to the area of machine purchase I would greatly appreciate it. Thank you very much.
Brian Williamson
tire company
---
1998
Hello Brian:
They're not actually called 'chrome dipping machines', and the reason why is that such a term is though to trivialize the process of chrome plating -- making it sound like plating involves dunking the part into a vat, like chocolate coated strawberries :-)
We have a Chrome Plating Tutorial which explains what is involved in chrome plating. I think it will be a good start for you.
Usually you'll need to very carefully mechanically polish the part, alkaline clean it, acid pickle it, then copper plate it; then you need to buff it again, then clean it again, acid dip it again, then semi-bright nickel plate it, then bright nickel plate it, then chrome plate (with plenty of rinsing between each step). All of the solutions involved are hazardous, none can be discharged to the sewer, and the chromium plating solution is carcinogenic.
If you explain the particular application, we may be able to provide additional detail. We'll be pleased to help, but a point about going into the plating business is that it's more like having a baby than like selecting a new car. We want you to understand what is involved before you have regrets. Because, like with a baby, you can never change your mind. You are the "generator" and you remain legally responsible for the waste products forever no matter how much you pay to dispose of them.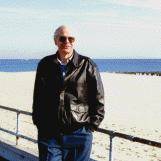 Ted Mooney, P.E.
Striving to live Aloha
finishing.com - Pine Beach, New Jersey
---
August 9, 2008
I too, am a young mind with new ideas and my business is anything with wheels that I can place in a showroom. It has been an interest for many years to begin the "Khrome PlatinG" of wheels, automotive accessories, bike parts (bikes are a HOT commodity here) and any other item that customers would like to "bring back to life" here in The Bahamas. Myself, along with a few other persons are interested in beginning such a venture. Where and who would you suggest we begin our inquiries on obtaining the equipment and possibly developing a Caribbean-American connect ? I am currently in the US attending college.
Karl Knowles
- Nassau, NP , Bahamas
---
August 12, 2008
Hi, Karl. Maybe while you are at college you can work summers in a plating shop? Or work in a plating shop for a year after you graduate? Chrome plating has very little to do with the selection of plating tanks and the buying the acids, but a great deal to do with knowledge of the subject.
If you decided you wanted to be a chef in a 5-star restaurant, you wouldn't begin by asking where to buy a cutting board and a set of knives, you would ask where you can get some training. Although there are plating schools, it's hard to beat hands-on learning.
Regards,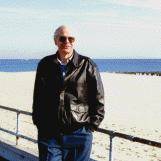 Ted Mooney, P.E.
Striving to live Aloha
finishing.com - Pine Beach, New Jersey