World's #1 finishing resource since 1989
No login needed: Chime right in
topic 1354
Import of various metal and wood finishing Chemicals
1998
We are looking for powders for powder coating on wood and metal, dyes and electro coloring chemicals for anodizing of aluminium.
We are looking for import into India these various powders and chemicals. Looking forward to hearing from you.
Thanks and Regards,
Rohit Sachdev
National Corporation
---
1998
Dear Rohit Sachdev,
I would be interested in exporting chemicals to India. Here are some questions in no particular order.
Do you have a coatings expert in your company, or will you need technical advice from here?
If you have a coatings expert, please have that person contact me for the required commodities. Please provide quantity and delivery requirements.
Are you interested in financing? Long term, short term? If your credit is good enough, my bank may be able to finance the chemicals for the trip over to India. What is the prime rate in your country, at the moment?
My company would require irrevocable, confirmed, letters of credit.
Any contracts would use English as the official language.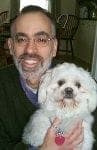 Tom Pullizzi
Falls Township, Pennsylvania
---
2000
Hi my name is Stephanie working with matthew Jacks. I am looking for aniline dye"walnut Crystals in a bulk quantity Does your company carry this item. please contact me.
thanks
Matthew R Jacks
- PA
---
2002
Actually we want to find out few wood Finishing Agent because of our few Wood Furniture Manufacturer CUSTOMERs Requirement purpose.
Thank you.
A.H.M.Rokan Uz Zaman
Mirpur, Dhaka, Bangladesh.