World's #1 finishing resource since 1989
No login needed: Chime right in
topic 1347
Waste Treatment of an Electroplating Shop
1998
Q. I'm working with the treatment of the wastewater of my shop and I've read your pages in the Internet. There is a graph showing metals concentration in relation to pH. According to this graph I would expect that in a pH between 10-11 there was no metal with a concentration higher 10 mg/l). Unfortunately the situation as it appears from the analysis is totally different. I do need more information on this subject and I would be grateful if you could indicate possible sources.
Thank you in advance.
Dimitris Tzevelekis
chemical engineer - Athens, Greece
---
1998
A. The chart shows solubility in water without the complication of wetting agents, complexing agents, such as ammonia, citrates, cyanide, tartrates, gluconates, etc.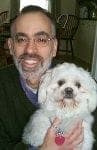 Tom Pullizzi
Falls Township, Pennsylvania
---
1998
A. Your treated water may be treated once more with selective ion exchanger and the metal contents will be reduced to value less than 1 ppm.
Best regards
Jerzy Skowronek
water treatment - Sweden
---
1998
A. Tom is right, the charts are theoretical. It takes a lot more than pH to eliminate all the metals from the waste.
Jerzy Skowronek, it will be nice if you could give some more details regarding selective resins.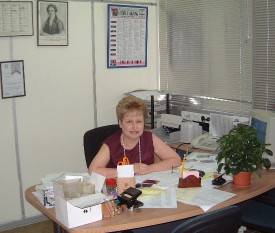 Sara Michaeli

chemical process supplier
Tel-Aviv, Israel
---
1998
A. Chelating Resin is typically used in post precipitation polishing. However if there are chelators present in the stream resin may not be very effective. I would advise pilot testing or performing lab scale testing if this is a direction you are heading in.
John Ring
- Wheaton, Illinois, USA
---
1998
A. In response to your question about ion exchange resins that are selective for chromium. There are resins selective for either trivalent or hexavalent chromium, but they are rarely used in a case like yours, because correcting problems in the treatment process and/or filtration are usually sufficient to solve the problem.
If your chromium reduction treatment is working properly, there should be too little hexavalent chromium present to cause a problem with a 1 mg/l limit. You should test filtered vs. unfiltered samples of your treated wastewater for chromium. If the filtered sample shows a significant drop in the total Cr, then you probably need to filter your treated wastewater. you would need to do this anyway before any other treatment.
If there is no significant reduction, then you may have a problem with complexers or chelators. I don't think that the pH you are operating at is a problem.
Lyle Kirman
consultant - Cleveland Heights, Ohio
---
1998
Q. We have a small problem with the treatment of chromium containing wastewater from our metal finishing facility.
First, we convert hexavalent to trivalent Cr at a low pH using sodium metabisulfite. Then we precipitate the trivalent Cr using lime at a pH of around 8.5 to 8.7.
Our discharge limit is 1 mg/l for Cr. We have been exceeding the limit for the past few weeks. We are averaging 3 mg/l. We can't figure out why. My questions are,
1. Is the pH for precipitation too high or too low? The famous chart has the minimum Cr concentration/solubility at a pH of 7.5, but some data I have seen (R. Weiner) suggest a pH of 9.5 to 10.5 for maximum Cr precipitation. Does anybody have suggestions or comments regarding the correct pH for Cr precipitation?
2. I understand that the chelating, wetting, and complexing agents in the wastewater could be a problem. After precipitation, should I install additional treatment like selective ion exchange, etc. to get rid of Cr in the effluent? Are they effective on Cr?
Thanks in advance for any responses.
Siva
Siva Angappan
- Cedar Rapids, Iowa
---
1998
A. Dear Siva ,
first determine if the Cr+3 is present as soluble or insoluble Cr+3 by simply filtering some of the solution through a fine filter paper and testing the filtrate for Cr .
You will probably find that the material is present as Insoluble which means that you are not settling properly . If you have a conventional upward flow settlement tank then to achieve maximum settling the conditions in the settling tank must be a constant as possible , that is the pump feeding such a settling tank MUST run almost all the time , it must not be turning on and off frequently , a good estimate is that the feed pump should turn off maybe once every two hours and then only for a very short period .
If the answer is that the material is soluble Cr+3 then that means that either the pH is not in the right area
( personally I suggest an area between pH 9.2 - 9.7 ) If you are working in this area then you have a lot of "complexers" in your effluent and I suggest that you add more "Calcium" in the form of a drip feed of Calcium Chloride BEFORE you add lime to neutralize .
regards

John Tenison - Woods
- Victoria Australia
---
1998
A. You might try metering a small amount of ferrous chloride solution (spent hydrochloric acid from acid pickling of steel works well)into your neutralization tank. Not only does it scavenge any hexavalent chrome in the low ppm range and reduce it, but it also acts as a coagulation aid. Best of all its cheap. You will have to play with dosages to find out what works well for you, and the main drawback is that you will produce more sludge than you did before but usually the increase in sludge produced is under 10%.
This should work well unless you have a strong chelate in your effluent. In that case either eliminate the chelate or look to ion exchange.
Don Troy
- Chicago, Illinois
---
1998
A. I am conducting market research on companies: a) supplying the industry with (vacuum-) evaporators, b) companies (finishing industry) using evaporators for clean technology recycling of both: electrolytes and wash-water in one step, preventing waste water and reducing solid waste. It could solve several of the problems mentioned in the questions and answers here.
Gerhard Berchtold
-Innsbruck, Austria, European Union
---
December 30, 2008
Q. Hi.
This is tanr I am from India. Our company is chromium based chromium effluent generated 100 m3/day. We have chemical treatment but still the effluent is not treated. We are trying many technology but we don't get efficiency. Please give me exact technology for this treatment.
raju raj
product designer - Chennai, India
---
December 30, 2008
Hi, Raju. We would like to help you but your posting is vague: are you saying you are a leather tanner? Otherwise, we don't know if this is electroplating effluent, or something else, and what consequently might be in it that is interfering; we don't know if it won't precipitate or it won't settle; we don't know what you've tried; we don't know the incoming concentration nor the effluent limitation.
Please get back to us with details, and meanwhile try to find a good book on electroplating effluent treatment such as Clarence Roy's ""Operation and Maintenance of Surface Finishing Wastewater Treatment Systems" [affil. link to book on Amazon]" for immediate guidance. Thanks, and good luck with it!
Regards,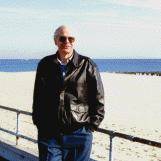 Ted Mooney, P.E.
Striving to live Aloha
finishing.com - Pine Beach, New Jersey
---
April 7, 2012
A. Maybe you have some chelating agents in the mix. I worked at Harshaw in Uk where we had effluent containing metal finishing chemicals and also chemicals used for cleaning food equipment. The chelants in the latter prevented deposition of the metal salts so we had to separate the effluent streams. Can you separate the waste from your cleaning tanks from the waste from your plating tanks?

Do I know you, or was it a relative who worked for DiverseyLever? I was browsing the web to see what my old friend is doing.
Mike Barrett
- Worcester, England
----
Ed. note: It isn't clear to us who you are addressing, Mike.