World's #1 finishing resource since 1989
No login needed: Chime right in
topic 1340
Rinse water criteria for electroplating
A discussion started in 1997 but continuing through 2018
1997
Q. Hi:
Who can tell me about the criteria of rinse water. Actually, I am trying to improve our efficiency of rinse water. Before that, it will be very helpful if I hold the general criteria of rinse water(in Conductivity or other Unit)
Any information is appreciated!
Shunong Fang
---
1997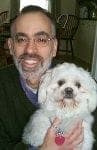 Tom Pullizzi
Falls Township, Pennsylvania
---
1998
Q. Thanks your reply! Actually I already read "20 ways to save water" before I submit my question, it is a very helpful reference. As for the "Electroplating Handbook" you mentioned, for me it is quite difficult to find it here. I don't know if it is possible that you help me to pick the rinse water conc. out from the book.
Thanks again!
shunong fang
[returning]
---
1998
A. To Fang Shunong, The criteria you are asking for is rather vague to me. I don't know if you are using city/well fresh water or DI/RO water to rinse. Generally speaking the rinse is critically important in pretreatment. Rinses are utilized to rinse clean prior applied chemicals and rinse any residual contamination that may remain on the part and help neutralize chemicals. Rinsing with city water will almost always leave your substrate with Total Dissolved Solids remaining. These solids are what you would see if you washed your car and left it to dry in the sun. It is the minerals in the water I.E. calcium etc. You can figure that 1000u Hmo or more will be enough TDS to show up on your painted surface as a defect. Most waters cleanliness is measured by using a TDS meter. Conductivity and TDS are related in that conductivity meters measure water's ability to allow an electric current to flow through it. Liquids like high-purity water which has few ions, are poor conductors. A conductivity measurement can estimate TDS levels in water. However, measuring the electrical conductivity provides only an estimate of the TDS because conductivity is not precisely proportional to the weight of an ion, and non-conductive substances cannot be measured by electrical loss. TDS are solids that have been dissolved in solution and exist in ionic and non-ionic form. An example of this would be Isopropyl Alcohol. Even though it has a very high purity level, if you attempted to measure the conductivity you would get a zero reading.
It is known that DI rinsing leaves rinsed substrates in a slightly acidic state. The reason is as follows: In the exchange process, the resins take out everything including carbon dioxide, carbonic acid/CO2 and alkalinity. This is what leaves very pure water. Once this water is released to the atmosphere from the exchange process, it will start to absorb carbon dioxide or CO2. It will continue to absorb CO2 and without alkalinity to buffer it, the pH will drop until a maximum saturation level has been reached resulting in a pH level always remaining at 5.5-6.0 pH. The reason for the slightly acidic state is that the pure water does not re-absorb the alkalinity it processed out.
The R/O water process does not take out the carbon dioxide in its exchange process, but does take out alkalinity at a rate of approximately 98% rejection rate. So if you had a water content of 7.5 pH to start. you would divide the alkalinity by the CO2. The result is a lower pH than you stated with. Keep in mind that once you introduce the water to a substrate, the pH will rise because it will be taking on alkalinity.
I believe that using R/O water as a rinse agent can prove to be cost justified. It is important to keep your usage to a minimum yet sufficient to properly rinse your substrate. Effective rinsing is controlled by water cleanliness. You should have your last rinse always be that purest and maybe try a counterflow back through your system if you want to really conserve our resources. You will also use less chemicals in your bath as less neutralization will occur and your bath will "live" longer between dumps. If your have further questions, feel free...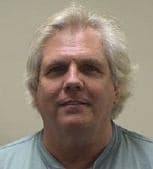 Bob Utech
Benson, Minnesota

A Guide to High Performance Powder Coating
by
Bob Utech
[affil. link to Amazon]
---
---
2002
Q. Dear Sir/Madam,
The sequences of my plating process is; (A) Acid wash, (B) Rinsing, (C) Nickel Plating, (D) Drag-out, (E) Rinsing x 3, (F) Acid wash, (G) Rinsing, (H) Sn-Pb Plating, (I) Drag-oput, (J) Rinsing x 2, (K)Neutralizer, (L)Rinsing X 2, (M)Hot Rinsing X 2, What is the rinsing water criteria needed?

Ali Mahyuddin
Johor, Malaysia
---
2002
A. The process sequence that you describe is nearly identical to electronic connector or lead frame plating. Usually, the rinses up to the last rinse before the first plating bath are considered non-critical, and any rinse that can be dragged into a plating bath and the final rinse are considered critical.
In the non-critical rinses it is common to use softened or RO water used, however in the critical rinses it is customary to use DI water with a resistivity of > 3 Meg-ohm-cm, or even higher quality. It is also a common practice to use DI water of this quality for make-up of all solutions.
Lyle Kirman
consultant - Cleveland Heights, Ohio
---
---
August 5, 2014
Q. Hello. We are planning on opening a electroplating company. The TDS level is 1507 mg/L do you think it will be difficult to work with that level of TDS?
Angelina Garcia
- pomona california
---
August 8, 2014
A. Hi Angelina,
In our plating shop we have two standards of rinse water.
Some of our lines run on softened ground water at around 700µS conductivity, this equates to approx. 476mg/l TDS.
Other rinses are controlled to a higher standard requiring De-ionised water with a conductivity of <20µS.
Your TDS at first glance does seem quite a high value to give good rinsing an a plating line.
However you would need to consult the customers' specifications relating to the work you intend to plate.
Also I would advise that you employ a good water treatment company to help you achieve the correct water quality for your work from the supply you have.
Good luck,
Mark Lees
- Isle of Man, Great Britain
---
August 11, 2014
A. Whether or not you can uses this water for plating is questionable. It depends upon what type of plating you plan to do. Many plating processes and final rinsing need higher quality water.

It's possible to classify rinses as being non-critical or critical. Non critical rinses are like the rinse after an alkaline cleaner that is followed by an acid dip, or rinses after a rack stripper. Critical rinses are the ones that can directly affect the plating quality; these include any rinse immediately before a plating tank and final rinsing. Water added to a plating tank to replace evaporation also requires higher quality, in general.

For your needs, a reverse osmosis system can provide water water for all critical uses.
Lyle Kirman
consultant - Cleveland Heights, Ohio
---
---
October 1, 2014
Q. Hi, I run a lot of cosmetic parts through Watts nickel plating and, in an attempt to get the most beautiful parts possible, I was wondering if there is a desired temperature for a four stage cascade rinse (post plating)
terry j. hall jr
- wilmington delaware usa
---
October 2014
A. Hi Terry. I would make the assumption that 4 stages is more than sufficient to remove all of the nickel plating solution even if the water is cold. For "beautiful parts" I think you need to be concerned with the dissolved salts in the rinse water, such that running the last stage as a recirculating DI rinse rather than as city water would be an improvement. Good luck.
Regards,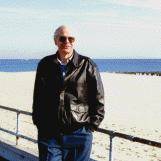 Ted Mooney, P.E.
Striving to live Aloha
finishing.com - Pine Beach, New Jersey
---
October 9, 2014
Q. I use a 4 stage recirculating DI system with the final stage being as low as 9 ppm. It is a hot water rinse. I just was still running into some issues with water spots on cosmetic parts. I also have implemented a drying system to ensure they were spot free, but they are still a little spotty. Thanks for your help so far.
terry j hall jr
[returning]
- wilmington Delaware USA
---
October 2014
A. Hi, again. With four rinse stages including hot DI rinse, you're pretty much doing it all. I know of only two improvements, both of which have big downsides:
- a tumble dry in wood chips or media like that ... which is probably doable but quite a hassle and expense, so generally impractical.
- precision parts are sometimes "vapor dried"; they are dipped into essentially a vapor degreaser device. But again, with so much environmental pressure against the use of solvents, and the fact that the captured water creates acid in the solvent, that is probably impractical as well.
Regards,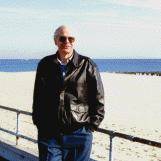 Ted Mooney, P.E.
Striving to live Aloha
finishing.com - Pine Beach, New Jersey
---
October 13, 2014
A. The conductivity of the final rinse is not as important as the conductivity of the water remaining on the parts, which is often higher. To check for this, catch some of the drippings from the parts leaving the final rinse and measure their conductivity. If it is significantly higher than the rinse water, then you probably need either more dwell time in the rinse or agitation in the rinse or both.
Lyle Kirman
consultant - Cleveland Heights, Ohio
---
---
December 5, 2018
Q. Does anyone have recommendations on how to maintain the required PPM in rinse tanks? We use overflow rinse tanks but I we are curious at what rate others have found ideal to maintain a specific PPM.
Kelly Brown
Anodizing - New Jersey, USA
---
December 2018
A. Hi Kelly. The best answer, as I'm sure you know, is multiple rinse tanks because if you want to dilute the drag-out by, say, a factor of 1000, it takes 1000 parts of water in a single rinse or about 33.3 parts of water with a double rinse, or about 10 parts of water with a triple rinse.
Some people use conductivity meters controlling a solenoid valve to limit concentration in the final rinse, some use flow regulators to limit the flow. But one strategy, perhaps the best one, is to close loop the rinses back to a de-ionizer.
As for how many PPM if you want to do it that way, some of the old books say to use a starting point of 250:1 to 500:1 reduction from process tank concentration for non-critical rinses, and 500:1 to 1000:1 for critical rinses. Good luck.
Regards,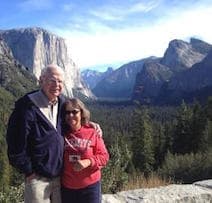 Ted Mooney, P.E. RET
Aloha -- an idea worth spreading
finishing.com - Pine Beach, New Jersey