World's #1 finishing resource since 1989
No login needed: Chime right in
topic 1333
Electropolishing Questions
1998
Hello!
We are graduating Industrial Engineering seniors at Cal Poly San Luis Obispo (central California). We are designing an Electropolishing (EP)facility for our senior design. The following is a list of areas we have had trouble gathering information on. If anyone can advise us on these issues or has any suggestions on where to gather information on these items, please reply
In compliance with OSHA and EPA standards, what type of ventilation system is required for a 1,500 sq foot EP facility?
What specific steps and equipment is involved in treating waste water and how much of it is recycled back into the process? Also, how is fresh De-I water supplied to the tanks that require it?
What companies supply semi-automatic material movement systems between tanks (i.e. manual hoisting system)?
Any help would be appreciated. Thanks!
Kristen Ann Burton & Sandy Rhodes
student
---
1998
I are not an engineer:
I think it would be based more upon the surface area of the process tanks, and what is leaving them. See the home page of this website for EPA links, see if you can find something on emissions (AP-42?). Don't forget you have to get rid of moisture from hot tanks so you don't have it condense on everything. Tell us what toxics are leaving your tanks. Tell us how may different process solutions you have, alkaline cleaners, acid for scale removal?, rinse tanks (counterflow rinsing is de rigueur), how are you drying the parts? See ANSI Z9.1-1977, Practices for Ventilation and Operation of Open-Surface Tanks.See EPA Technology Transfer, In-Process Pollution Abatement, Upgrading Metal-Finishing Facilities to Reduce Pollution, revised January 1974.
Conventional precipitation is still very popular. What metals did you decide would be in any wastewater? Do you have a copy of Perfect Rinsing? If you don't, see the software section of this website (under commerce), look at what it can accomplish, and decide if you would like me to run a few numbers for you.(what do you call a "few", Tom?, Oh, a few thousand, -NOT)
You may be able to recycle 100% of the water, but most people still send it to the local POTW. If DI is used, I have seen it supplied from rented, 1 cubic foot DI resin cartridges, or from on-site deionizer units, which make quite a bit of water which goes to wastewater treatment.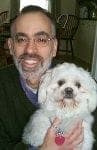 Tom Pullizzi
Falls Township, Pennsylvania
---
2001
Where can I find more information on the proposed reduction of metals in wastewater streams?
Michael Harry
- Elkhorn, Wis, USA