World's #1 finishing resource since 1989
No login needed: Chime right in
topic 1323
Exterior brass lockset refinishing
1998
I have a high quality Schlage lockset on my front entrance to my home. I have been successful in polishing and coating it with lacquer, however the finish only last about a year and then discolors. The cost of a new unit - Schlage Plymouth is about $400 for the lifetime finish.
I am interested in finding some company that could refinish it with a comparable lifetime finish or at the very least applying a finish that will last 5+ years without tarnishing, etc.
Alternatively, I'd like to locate a distributor of high quailty products that I could apply myself to achieve the same results.
Any help or recommendations would be very much appreciated.
Thank you,
Dan
Dan Gunn
---
1998
I'm not familiar with what Schlage does to these locksets; but if I had to guess how they get a 5-year-plus tarnish-free finish on brass, one conjecture would be that they sputter them with titanium nitride or something similar. You might inquire at www.svc.org whether they know any sputtering shops that serve the public.
Alternately, they might use Clearclad HSR, so you might also talk to Clearclad, Coleshill, Birmingham, England. This is a clear electrophoretic coating that was developed specifically for the lockset industry, and which supposedly offers exceptional life. You could see if they have an application shop near you.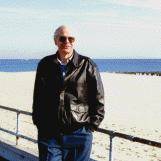 Ted Mooney, P.E.
Striving to live Aloha
finishing.com - Pine Beach, New Jersey
---
1998
Dan,
There are two lifetime finishes on the market. One is a brass colored coating commonly referred to as PVD. In fact it is Titanium or Zirconium nitride. In order to get a corrosion resistant finish it is necessary to plate with nickel and chrome prior to depositing the TiN. We offer the other finish VITRINITE which is a transparent silicon oxide and is a barrier so it does not require plating. Both are sold as lifetime finishes by many lockset manufacturers.
Regards,
Robert J. Dykhouse
- Corona, California
---
1998
I am interested in finding a finish that can go onto metal jewelry that gives either a translucent or opaque polished surface. It must be highly durable. The jewelry has flexible parts, and the finish must not be rigid after application.
I understand that Clearclad is doing something like this, but I'm searching for other options as well.
Any insight or leads will be welcome.
L.DeBonix
L.Lynn
---
1998
You might consider how a gold plating for the finish would look on the door. If it's nickel plated first it should be quite durable. It might look really sharp or really gaudy depending on what the door looks like.
Danny Miller
---
1999
I recently inherited a beautiful dining room set that consists of a glass dining room table and six brass chairs by Cidue of Italy. Two of the chairs need to have a new coating of brass and all six chairs need a clear finish on them as I live near the ocean in the San Diego area.
Can anyone supply the name(s) of a firm that could do these large pieces. I'm looking for someone preferable in the San Diego or Los Angeles area. Thanks.
Lee Zasloff
Encinitas, California