Where the world gathers for
plating, anodizing, & finishing Q&As since 1989
-----
How to paint aluminum
1997
Q. We are evaluating the possibility of installing a new powder paint line for aluminum extrusions and are having some doubts about the proper pretreatment for paint. Can anyone help?
Guillermo L
[last name deleted for privacy by Editor]
- Mexico City, Mexico
---
1997
A. Proper pretreatment for aluminum castings and extrusions takes place in at least a 5 stage pretreatment system. The system would consist of the following stages:
Stage 1: Alkaline cleaner (aluminum-safe, or mild etch)
Stage 2: Fresh Water rinse
Stage 3: Iron Phosphate solution containing fluoride
Stage 4: Fresh Water Rinse (Recirc DI Optional)
Stage 5: Fresh Water Rinse (Virgin DI optional)
Choice of cleaner depends on alloy and soils to be removed. The fluoride is the key. It etches the aluminum surface to provide for good paint adhesion. Reduce the stages and you reduce the chances for success.


Craig Burkart
- Naperville, Illinois
---
1997
A. Guillermo, the suggestion Craig Burkart gave you is a very good one. Remember that aluminum does not accept a conversion coating. You must clean the metal and etch it for best adhesion. The D.I. water will help you to rinse any residual contamination from the substrate prior to the next step I.E. E-coat/wet spray/powdercoat, etc. By using a D.I. virginal rinse, the substrate is left in a slightly acidic state the powder just loves to stick to. You could also use reverse osmosis water if you like. The other area of interest to you may be in making sure the grade a casting/extrusion is compatible with the cleaning chemicals to prevent increase cleaning demands or multi chemicals to alleviate problems such as smutting. Bob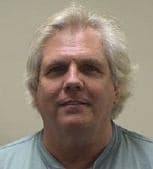 Bob Utech
Benson, Minnesota
---
1997
! Bob, aluminum does accept chromate conversion coating. See MIL-C-5541 [affil link]. When chromating prior to painting the salt spray resistance will be far better.
I assume that there are some applications that phosphate will do instead of chromate.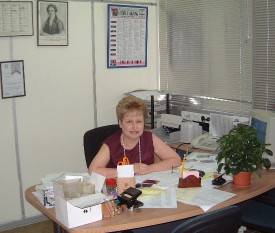 Sara Michaeli
Tel-Aviv-Yafo, Israel
---
1997

Sara, yes of course, aluminum accepts a chromate conversion coating. Thanks!
I'm confident that Craig's sequence is okay, but that there is a semantic issue: phosphoric acid forms iron phosphate on steel substrates but I don't think the phosphoric acid with or without fluoride can really form a conversion coating on aluminum (you can't form iron phosphate from aluminum plus phosphoric acid) -- and I think that is what Bob is saying. Aluminum can be zinc phosphated, but I think most people feel, like you, that it's generally not as good as chromate conversion coating.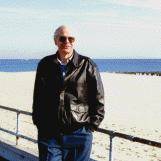 Ted Mooney
, P.E.
Striving to live Aloha
finishing.com - Pine Beach, New Jersey
---
1997
A. First and foremost: How much corrosion protection do you need?
If your requirements are minimal, then iron phosphate is fine. If your requirements are extensive, then here's what I do. It's not perfect, but it works.
Alkaline Clean, inhibited and chelate free, 90 seconds.
Recirculated rinse, with a fresh water make-up riser, 60 seconds.
Chrome Phosphate, 30 seconds.
Recirculated rinse, with a fresh water make-up riser, 60 seconds.
We apply the Chrome Phosphate to a coating weight of 50 - 125 milligrams/square foot.
The parts are then powder painted with a TGIC Polyester at 2 mils (50 microns).
We experience over 3000 hours of salt spray when tested with a stainless steel galvanic corrosion cell attached.
Some things that I would like to do if I could.
DEOXIDIZER: Extrusions, I usually see 6061-T6, tend to have a heavy oxide film, that needs to be removed either chemically, acid deoxidizer, or blast clean.
RINSE: I want lots of rinse tanks that back flow, thus significantly reducing water usage and providing cleaner rinses.
NON-CHROME: This is emerging technology. Some testing I've done or seen results indicates that there is some really good stuff.
If you use chrome phosphate, or chromium chromate, ALWAYS install a heavy metal pretreatment system.
Kelly Loch
captive finishing shop - Syracuse, New York
---
1997
A. According to my understanding, the best pretreatment for aluminum prior to powder coating to ensure best adhesion and prevent filiform corrosion consists of:
Alkaline degreasing
Rinse
Caustic etch
Rinse
Nitric acid desmut
Rinse
Yellow chromate
Rinse
Rinse in Deionized water
Dry at max 70 °C
There are several Cr-free products approved by the European organization QUALICOAT to replace "yellow chromating" if wanted.
Aluminum has a natural oxide film on surface and depending the time between production process and surface finishing, this film may reach substantial thickness. The pretreatment above is advised to get the best results after powder coating.
You can follow the specs given by QUALICOAT of Europe for powder coating.
Timur Ulucak
aluminum extrusions & finishing - Istanbul, Turkey
---
UPDATE 2014:

AAMA current specs are 2603, 2604, and 2605
1997
A. We have several extrusion lines running a Chromium-free alternative equivalent to the extrusion industry standard Chromium phosphate. AAMA 603 and AAMA 605 call out most of the proper specs. for this industry.
Shawn Dolan
Madison Heights, Michigan
---
1997
A. Dear Guillermo L.
Pretreating and painting of aluminium extrusions can be a complex issue and you will find much, sometimes conflicting, advice around.
Installing a new plant, you have the opportunity to learn from others mistakes and take full advantage of new techniques and ideas.
I have been managing plants anodising, painting and powder coating aluminium extrusions for over 15 years, and currently manage 2 plants coating 3000 tons of extrusion a year.
Ian Peart
general manager (Finishing) - U.K.
---
---
1999
Q. What about the average Joe at home wanting to paint some aluminum? I don't have all the acids, rinses, etc. that are mentioned, so what do I do? I want to paint an aluminum ladder to go in a swimming pool. What is the preferred treatment, paint, etc. I've been told that epoxy is too brittle, and the flexing of the ladder would make it "spider". It looks like at this point that chlorinated rubber would be my best bet. Any suggestions? Thanks.
Jack Hamlyn
---
Primer for Aluminum
on eBay or


(as an Amazon Associate
& eBay Partner, finishing.com earns from qualifying purchases)

A. Hello Jack
The preferred paint for home use would probably be a zinc phosphate based paint or a primer made for aluminum. You should be able to find some in a marine store. I think you could then apply your rubber or other paint if you wish.
Regards,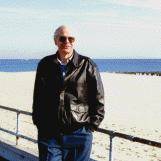 Ted Mooney
, P.E.
Striving to live Aloha
finishing.com - Pine Beach, New Jersey
---
---
2000
Q. What is the fastest and most economical way to remove a large quantity of latex (gag!) paint from aluminum? Someone recommended "aluminum aircraft paint stripper." Okay, Wal-mart doesn't carry this. Any idea who does? Thanks.
Chad Krus
- Overland Park, Kansas
---
A. Hi Chad. You can get Aircraft Stripper on the net. But this is a methylene chloride based formulation, which demands real respect: rubber gloves [adv: item on eBay & Amazon], goggles [adv: item on eBay & Amazon], and excellent outdoor ventilation as the absolute minimum no matter how careful you think you are.
Regards,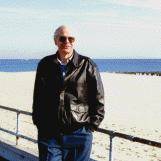 Ted Mooney
, P.E.
Striving to live Aloha
finishing.com - Pine Beach, New Jersey
---
2001
A. First, let me qualify by saying that I'm an amateur in finishing. My work does involve painting steel and aluminum in the marine environment, but only peripherally - I don't spec that out. I have been vigorously researching aluminum finishing for amateurs, in conjunction with my interest in home-built airplanes.
The process I suggest for most amateurs runs like this:
1. Alkaline degrease
2. Rinse
3. Mechanically remove oxidation
4. Rinse
5. Self-etch primer, applied as soon as possible after the rinse.
6. Top Coat
The degreaser can be anything, well, alkaline and degreasing. Dawn brand dishwashing detergent is fine. Your local auto parts store has something.
Rinses should be hot, if at all possible.
Maroon Scotchbrite pads are the best way to remove oxidation, either the hand pads, or the drill motor mounted "Surface Conditioning" pads. Degreasing and oxide removal can be combined.
Self Etching Primer

(as an Amazon Associate
& eBay Partner, finishing.com earns from qualifying purchases)

Most auto parts stores can at least order self-etching single part non-chromate primers in spray cans or quarts for brushing with a foam brush (problematic, holidays are badddd), roller-brushing (roll an even coat on and tip it with a foam brush, better) dipping or spraying. NAPA carries Martin Senour 7220. Marhyde makes another one .
These are one part alkyd systems that have very low health risks, a simple particle respirator is semi-adequate protection. It's crucial to apply the primer as soon as the surface is dry from the final rinse. A mild solvent wipe (alcohol) can be used to speed up drying.
Top coats with this simple system can be any single part paint, from latex to moisture cure epoxies. Acylics with strong solvents, and any two part polyurethane will lift this primer, and ruin the job. But amateurs should not be using polyurethanes, and especially not spraying them. The isocyanurates will kill them without a supplied air respirator.
This is a "good enough" system. It will NOT produce the same level of performance you'd get by using more toxic forms of degreasing (MEK anybody?), acid etching/deoxidizing, conversion coating, chromate containing primers, and more expensive, nastier paint systems. But it reduces, substantially, the health risks and the toxic/hazardous wastes that consumers DO NOT carefully dispose of.
Aviation paint remover, the active ingredient is the same stuff, Methyl Chloride, as any useful (as opposed to useless) paint stripper. It's safe to use on aluminum.
I heartily welcome feedback on this system, as I plan on promoting it's use to homebuilt airplane folks. I see too many articles in the aviation hobbyist press advocating the use of "industry standard" practices of 40 years ago. The aircraft industry has done a tremendous job in the last 10 years of reducing it's hazards and it's waste stream, it's time the hobbyists did the same.
Ryan R. Young
- Oakland, California
---
2007
A. Ryan R. Young,
I agree with you in regards to researching the latest stripping technologies that provide more environmentally friendly alternatives for paint stripping aluminum. Rather than following 40 year old, out-of-date aluminum stripping processes that utilize methylene chloride in Aircraft Paint Removers.

I have been formulating Eco-Friendly, Non-Chlorinated, Non-HAP Paint Stripping Solutions over the past 30-years. I hold 2-US Patents on Eco-Friendly Paint Stripping Methods as well as focus our company exclusively on research and development of Methylene Chloride replacement coating removal technologies.
Sam Miles
Kissimmee, Florida
---
---
2007
Q. I have some brand new clean- bare square aluminum tubing, 3/4" and 1" sizes, and I would like to paint or color coat for appearance. It will used outdoors.
Does anyone know of any color coating that might be easily applied and might last a few years?
Thanks, JIM
Jim L. Russell
developer - Tulsa, Oklahoma
---
---
2007
Q. I want to repaint my store front window frame--it came painted smooth green. I am presuming it's anodized and need to know if I need to sand and prime it before painting it. Some paint has flaked off. Also, what it the best paint to use for this surface (I'm also painting a non-painted aluminum door) for this job. Can I find it at ACE? I was going to use a spray can for a smoother finish since this is will be exposed at eye level.
Thank you!
Kelly Corral
consumer - Chicago, Illinois
---
---
January 1, 2008
Q. I have an aluminum water tank that is dented and painted. I plan to have the tank sand blasted after I remove most of the dents. I need to finish smoothing the dents with a filler of some sort. What primer should I use? Should I fill the dents before I prime? I plan to use an automotive paint to finish the tank. Any help would be greatly appreciated.Thanks.
Henry Gillotte
- Crystal River, Florida
---
---
March 10, 2008
Q. I have a decorative relief aluminum (beautifully designed) patio table, that has several layers of old paint, most of which I have removed, what KIND of paint do I need to use--especially since it is outdoors? I also want to enhance the depth of the relief with a darker color? Thanks to any input!
Kim Brazill
hobbyist - Oakland, California
---
April 6, 2009
Q. I'm having trouble with the paint on my bi-folding aluminium doors its flaking off and bubbling up, the doors are bout 50 meters from the sea And this has been after about 18 months.

Could you advise on any paints that the powdercoaters could use to resolve this issue that are longer lasting?

many thanks, lee
Lee savage
employee - bedfordshire, U.K.
---
---
October 14, 2009
Q. I have an aluminum delta truck box that was painted black but now is starting to chip off in large areas. What would I need to do to, so I could have it nice and new looking again. (Strip, sandblast, etc.) and what is best to repaint it with ( rustoleum, etc;.) I don't want this to take place again, but want as little money invested as possible. Thanks for your suggestions.
Jon Flinn
hobbyist - Kearney, Missouri
---
October 15, 2009
A. Hi, Jon. Methylene chloride based paint stripper, often called Aircraft Stripper, should remove the paint -- but it's really nasty stuff, so you can use it only outdoors with good ventilation, goggles, and rubber gloves [adv: item on eBay & Amazon], so you might heed Sam Miles advice there.
The ideal pretreatment for aluminum is chromate conversion coating, but you wouldn't do that yourself, so I'd select a primer made specifically for aluminum, that is, a primer that calls itself aluminum primer [adv: item on eBay & Amazon] on the label.
Regards,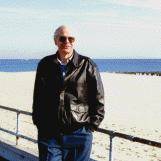 Ted Mooney
, P.E.
Striving to live Aloha
finishing.com - Pine Beach, New Jersey
---
---
August 31, 2010
Q. My situation is that I have lots of steel components in my engine bay (Chevrolet Vortec) that I have painted red (VHT 2,000 & Krylon 500 degree) & I am investigating an upgraded HEI distributor that has an aluminum cap... the problem is that this cap is sort of a "UCLA blue" color & I wish to paint it in high temperature color.

Could I go directly over this already painted item, or should I fully strip it? Additionally, without powder coating, can I utilize stock off the shelf high temp paints like the Krylon 500 degree?

Any added input is appreciated.
Mark Schram
- Austin, Texas
---
---
January 28, 2012
Q. What paint is best to use on aluminum window mullions. They are about 20 years old on a 3 story building all in between glass and are black in color.
Bob Simmons
- California
---
UV Additive for Epoxy
on Amazon

(as an Amazon Associate
& eBay Partner, finishing.com earns from qualifying purchases)

July 5, 2012
A. Hi Bob.
Avoid epoxy when there is strong exposure to light as it doesn't have good UV resistance. Other than that, if you are painting paint rather than painting bare aluminum, any paint made for metal will probably be fine. If you are painting bare aluminum, see the previous responses. Good luck.
Regards,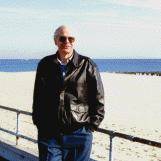 Ted Mooney
, P.E.
Striving to live Aloha
finishing.com - Pine Beach, New Jersey
---
---
July 26, 2012
Q. What are all the processes required to paint an aluminium Extrusion part? I've the aluminium extrusion part, I need to paint in black color with thin layer.

Please help me: what is the procedure to paint the Al extrusion part?
BASKARAN KATHIRVEL
- CHENNAI TAMILNADU INDIA
---
Primer for Aluminum
on eBay or


(as an Amazon Associate
& eBay Partner, finishing.com earns from qualifying purchases)

July 26, 2012
A. Hi Baskaran. I think this whole thread is an attempt to answer your question. So it may be better to start with, "I understand what you are saying about ..., but I don't understand what you mean by ..."
Of course, hobbyists painting single aluminum parts don't necessarily need to follow the full protocols that an OEM would. You may find it satisfactory to simply apply a zinc phosphate primer [adv: item on eBay & Amazon] and follow it with black spray paint. Good luck.
Regards,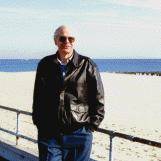 Ted Mooney
, P.E.
Striving to live Aloha
finishing.com - Pine Beach, New Jersey
---
August 30, 2012
Q. I just had my gable windows wrapped w/ powder coated aluminum- now that the sun is out, it's not matching the existing trim on my house- what's the easiest way to prime and paint this new powder coated aluminum??
marie MASON
- Matthews, North Carolina USA
A. Hi Marie.
You are not painting aluminum, you are painting fresh powder coating. I think it's probable that a quick light sanding, followed by any house paint of your choice will work.
Regards,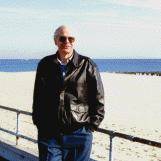 Ted Mooney
, P.E.
Striving to live Aloha
finishing.com - Pine Beach, New Jersey
September 3, 2012
---
---
Painting Cast Aluminum Engine Parts
January 25, 2015
Q. Hello all,

I am starting up a business building custom motorcycles and need some help on determining a good process for finishing engine parts. I have selected a higher temp paint without ceramic (most of the engines that I am finishing are air cooled) but I have had some mixed results on getting the prime coat and paint to stick to the metal. My assumption is that either my preparation was not good enough or that I am just doing something wrong in the preparation. I have done some research but saw this forum and thought that maybe I would run some ideas out to some experts first to see if I am on the right track or way off. I was thinking about doing this:

1. Clean with an aluminum prep solution (picked a product called Alumiprep 33 [adv: item on eBay & Amazon])
2. Rinse with water or DI water
3. Apply Aluminum conversion coating (picked Alodine 1201 [adv: item on eBay & Amazon])
4. Rinse with water or DI water
5. Apply enamel primer coat.
6. Bake cure primer
7. Apply Enamel based paint.
8. Bake cure Enamel based paint.
The problem in the past has mostly been that the paint will flake off very easily (usually starts during assembly when tightening fasteners but other times will flake off with use over time). The biggest question that I have is on the conversion coating. Is it able to withstand heat (an engine will run between 100-150 °C at times). I have considered powdercoating but want to figure out a solution without having to purchase a bunch of new equipment.

I greatly appreciate any help that I could get on this.

Trevor LaJoye
Trevor LaJoye
Motorcycle/car Restorer - Lindstrom, Minnesota, United States